Last week I looked at how to map your eyebrows and determine your perfect eye brow shape. Today, I share a few quick fixes to the most common eyebrow issues women over 40 have.
The problem: Vanishing Brows
Is thinning hair or sparse brows making you look older than you are?
The Solution: Use a brow powder or eyebrow pencil to fill in patchy spots and make your arches look thicker.
Steps
Start by gently pulling your skin taut with one hand to create a smooth surface.
With a pencil, draw or with an angled brow brush, dust on the powder in the same direction your hairs grow, using light, feathery strokes. Concentrate on sparse areas.
When you're finished, brush the hairs up and out with a brow brush or comb (it's like a clean mascara wand); this blends and softens the powder so it looks more natural and removes any excess powder or colour.
Must-Have Products
The problem: Disappearing Tails
Your eye brows are naturally thin at the tail end. This can be the result of overplucking.
The Solution: Lengthen your brow tails with a pencil.
Steps
First, determine where the tail of your brow should end by holding a pencil diagonally from the outside corner of your nostril to the outer corner of your eye. The spot where the pencil intersects with your brow is your target.
Extend your brows to that point by using the brow pencil to sketch light, feathery strokes in the same direction your hairs grow.
Dust some translucent powder over the pencil to set—and blend the penciled-in tails with the rest of your hairs—by stroking a tinted brow gel over the entire length of your eyebrows.
Must-Have Products
The problem: Greying Brows – Grey or white brows creating havoc with your features.
The Solution: Camouflage colorless hairs using the right technique, which depends on the number of greys you have.
Steps
Few to a Significant Number of Stray Hairs
Hide a few strays with waterproof mascara or brow wands that match your eyebrow color. Simply comb the strands with the wand for instant results.
If you have a significant number of greys, color them temporarily by brushing on a tinted brow gel that's slightly lighter than the non-grey hairs.
Mostly Grey Hairs
If your brows are mostly grey, dyeing them is the best fix. Ask your hairstylist if your salon offers the service (it's often free when you get your hair colored), or have it done at a spa.
Tip: Even if the hair on your head is silver or grey hair, I suggest dyeing brows light brown as It creates a frame for your eyes that sharpens your features for a more youthful look.
Must-Have Products
The Problem: Overgrown Brows
Bushy brows can make eyes look smaller. And longer, coarser hairs may overhang at the outer edges, making lids look droopy.
The Solution: Trim, tweeze, and set hairs in place for arches that are under control.
Steps
Groom your brows in the comfort of your own home or head to the nearest professional to put your mind at ease.
Do you have any issues with your eye brows? How do you solve it and which are you favorite products?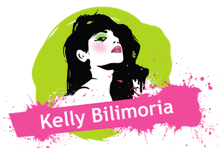 Kelly is 40+Style's makeup and grooming expert writer. She is a professional makeup artist currently residing in Singapore. For more information or bookings contact her through her website.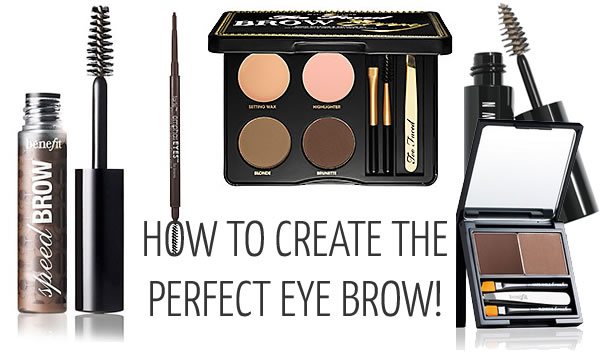 Feature image by @katieisles
Want to get more articles from 40+style in your inbox, subscribe here.
You can also connect with 40+style on Facebook, Instagram or Pinterest.
Support 40+style by using the links in our articles to shop. As an associate for Amazon and many other brands, we receive a small commission (at no cost to you) on qualifying purchases which enables us to keep creating amazing free content for you. Thanks!