Do you use a face oil? It may seem counterintuitive to use a face oil – because why would you want to put oil on your skin? But modern face oils actually have a raft of anti aging benefits to reduce the appearance of wrinkles and make your skin look dewy. Below you'll find our recommendation for the best face oil for glowing skin to keep your skin youthful & healthy for longer.
Face oil benefits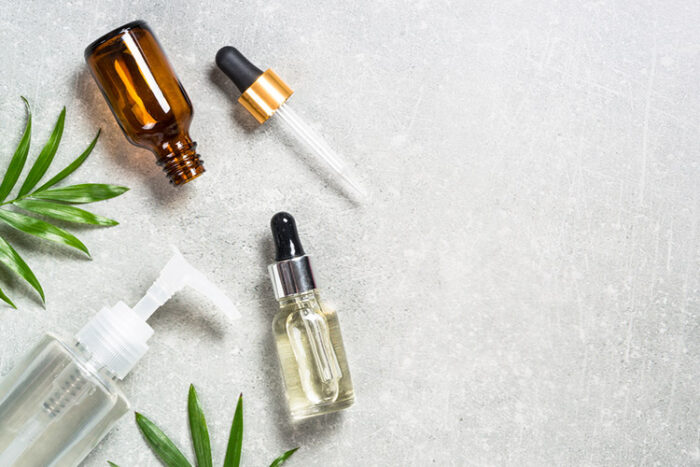 First, let's look at some of the benefits of face oil, before looking at the most recommended face oils for women over 40.
1. They can reduce the appearance of wrinkles
Many face oils contain lots of anti-oxidant and active ingredients that can help to reduce the appearance of fine lines. Because they are so hydrating, they can also help to make your skin look plumper and less dry, so your wrinkles aren't as noticeable.
2. They're great for dry skin
Your skin can easily get dry because of sun, wind, adverse weather conditions, air conditioning, heating, genetics, and because skin naturally gets drier as we age. Adding a face oil for glowing skin to your skin care regime can help you with more effective moisturizing.
3. they're also fantastic for oily skin
It may seem counterintuitive to use an oil for oily skin. But, using a face oil can actually make your skin less oily as it can help to replenish your skin's natural oils, which can leave your oil levels more balance.
4. They protect your skin
Face oil essential creates a barrier, penetrating into your skin and trapping in moisture while keeping toxins and dirt out. If you live in a city where you are worried about pollutants, adding a facial oil to your day-to-day skincare can be a great way to protect your skin.
5. They can work as a make-up primer
A face oil can be effective at balancing areas of dryness so that your make-up will go on more evenly and won't look patchy.
6. They can make your pores look smaller
As oils can grab any dirt and residue from your pores, they can help to make your pores look smaller.
7. They can calm down skin irritation
If your skin is easily irritated or you sometimes suffer from breakouts, choosing a facial oil can help to calm down your skin.
History of face oil
There's a long history of use of facial oils. The Ancient Egyptians were said to have used a variety of plant-based oils on their face. And, if it's good enough for Cleopatra…
best face oil for glowing skin – which oils to use?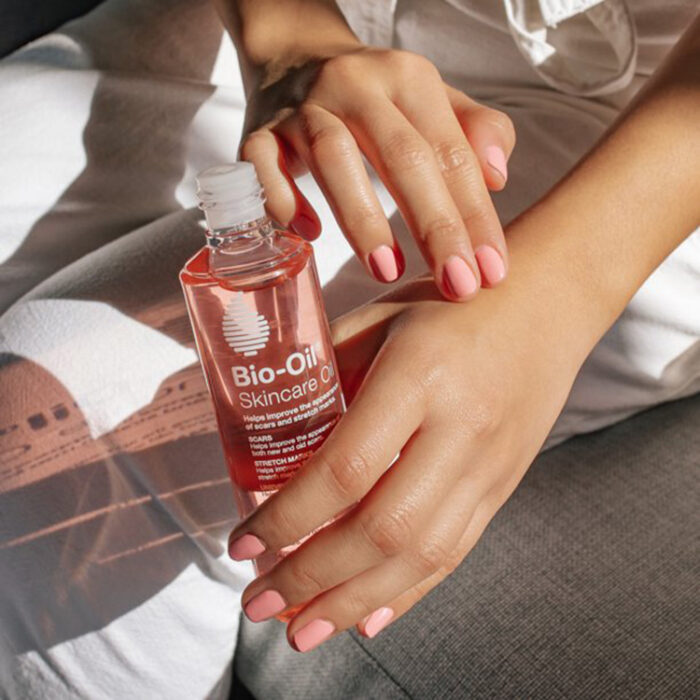 If you're thinking about adding a face oil to your beauty regime, below are some of the most recommended oils you could opt for.
First, let me tell you about some of the products I'm using on my own face at the moment and what I consider the best face oil for glowing skin!
Bio-oil dry skin oil
I started using Bio-Oil to reduce scarring after my shoulder injury, and have also used it on my face. I now prefer their Bio-Oil Skincare Oil which I use almost nightly which hydrates even better.
It features vitamin A oil to promote the formation of new collagen as well as Vitamin E, chamomile, sunflower and lavender oils.

bio-oil dry skin gel
I love Bio Oils new Bio-Oil Dry Skin Gel which I use almost nightly. Really hydrates the skin and is not greasy at all. You only need a small amount to get good coverage.
As this is thicker than the oil version, this is a good option for nighttime when you can leave it to sink in.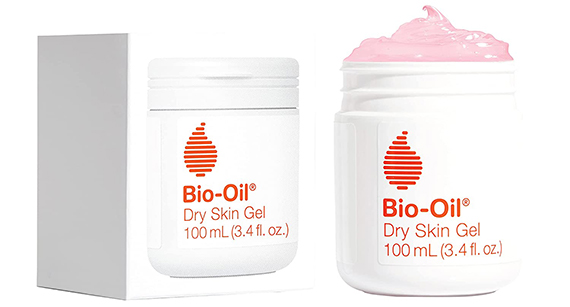 best oil for glowing skin – The Ordinary
If you like to use retinol to keep your skin youthful, but you don't like how dry your skin becomes when using it (or the high price tag), you can consider The Ordinary Retinol 1% in Squalane 30ml
It combines two key ingredients for anti aging. It has retinol which is known to reduce fine lines and wrinkles by increasing the production of collagen, and squalane, which mimics the skins natural oils, helping to keep it moisturized.
I regularly use this at night and love this product.

The Ordinary Retinol 1% in Squalane 30ml
Radha rosehip oil – my top recommendation for best face oil for glowing skin
This has become my favorite daytime oil to use.
Rosehip oil is renowned for helping to restore elasticity to the skin, and is particularly beneficial for reducing the appearance of dark spots and evening skintone. It has made an incredible difference to my dry skin (which is now no longer dry).
Apparently I'm not the only one. According to more reviews on Amazon, women who have tried the Radha rosehip oil (below) say they noticed an improvement in the appearance of dry skin and that it gives a healthy glow. One said she uses this in conjunction with Indian Healing Clay.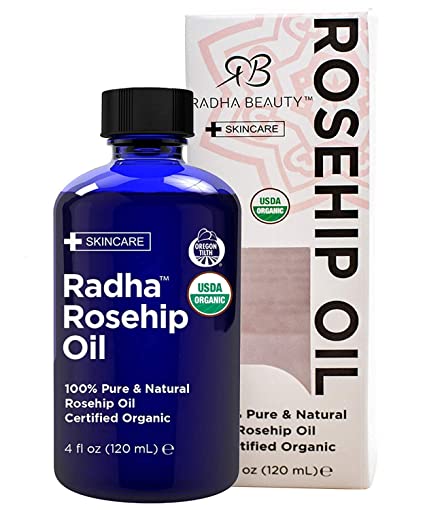 Radha Beauty USDA Certified Organic Rosehip Seed Oil
Advanced Clinicals Luxury Pure Argan Oil
I started my oil journey for the face with argan oil.
You may have already used argan oil on your hair, but it's actually also good for the skin. Argan oil is said to reduce the appearance of wrinkles, and women say the oil below helps them to look younger.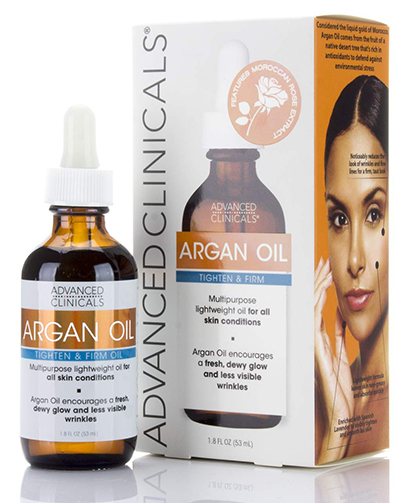 Advanced Clinicals Luxury Pure Argan Oil
Palmers skin therapy oil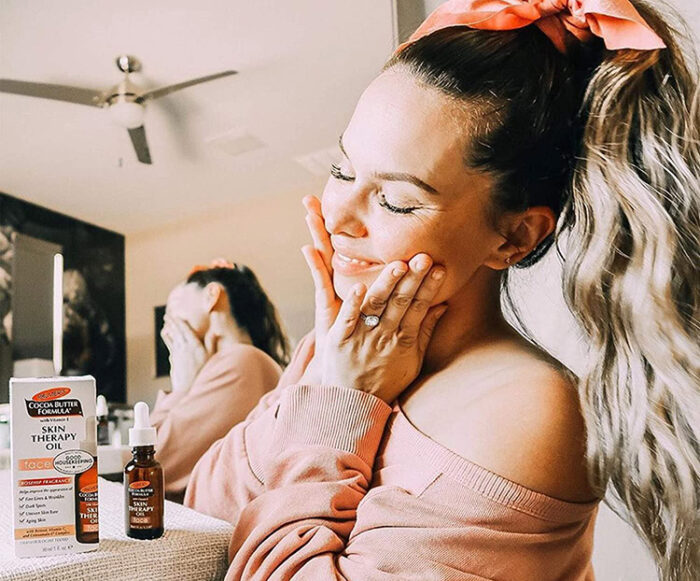 You might have used Palmers cocoa butter in the past, but how about its facial oil?
It's recommended as one of the best face oils for anti-aging to use. Ingredients include cocoa butter to moisturize your skin, retinol to reduce the appearance of fine lines, Vitamin C to brighten your skin and reduce the appearance of dark spots, and cetesomate complex, which is a blend of nutrients. Reviewers say it really helps with fine lines and evening out skin tone.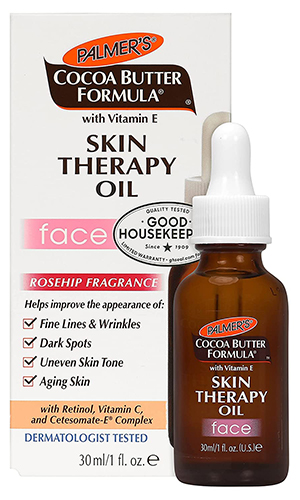 Palmer's Cocoa Butter Formula Moisturizing Skin Therapy Oil
Anti-wrinkle oil
If you're specifically looking for an oil to reduce the appearance of wrinkles, then the Neutrogena retinol oil (below) could definitely be worth a try.
The retinol oil is designed to penetrate deeply, helping to replenish dry skin overnight. Reviewers say they noticed a visible improvement in just a few days. One said she started using this after hearing Nicole Kidman mention she used it during an interview.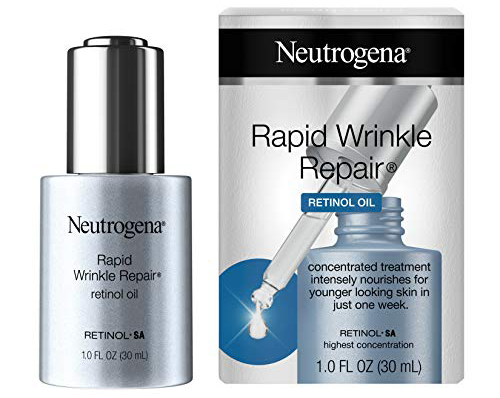 Neutrogena Rapid Wrinkle Repair Retinol Anti-Wrinkle Oil
Best cleansing oil
As well as a facial oil that you use after cleanser, you could also look out for a cleansing oil. An oil-based cleanser is particularly useful for removing make-up so you could use the facial cleansing oil (below) to make sure your face is perfectly clean before continuing with the rest of your skincare regime.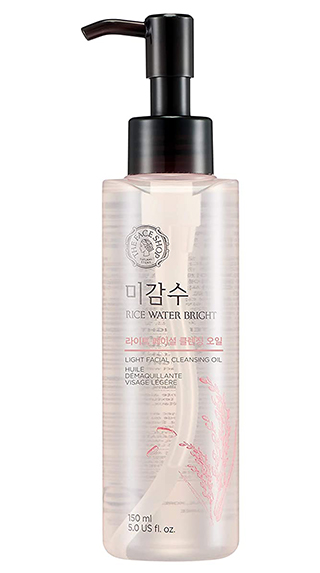 THE FACE SHOP Rice Water Bright Light Facial Cleansing Oil
Plant based oil
Have you heard about using squalane on your face? It's naturally present in sugarcane and can help to replenish moisture in your skin, replacing hydration which is naturally lacking as you get older.
The Naturium face oil (below) is well reviewed by women who say it provides softness that lasts and good for combination skin.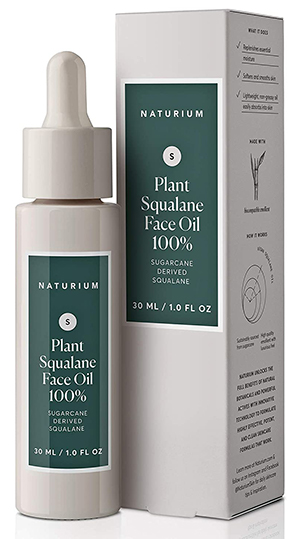 Glow oil
Who doesn't want their skin to have a healthy, youthful glow? The Aspen Kay naturals oil (below) is a good contender for the best face oil for glowing skin.
It features a combination of ingredients that are all renowned for being beneficial to aging skin, including rosehip seed oil, camellia seed, turmeric, chamomille, calendula, sea buckthorn, jojoba and helichrysum. Most reviewers say this oil is a good option if you have breakouts or sensitive skin.

Glow – Turmeric & Rosehip Face Oil
Rose oil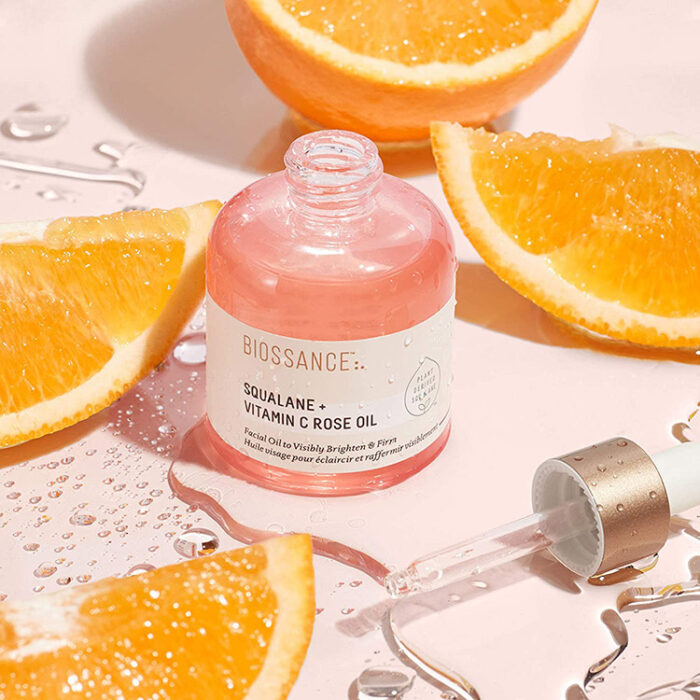 I already talked about squalane earlier, and the Biossance oil (below) contains this ingredient as well as Vitamin C and rose oil. It is designed to brighten and firm your skin, with users describing it as fabulous to use under moisturizer or alone.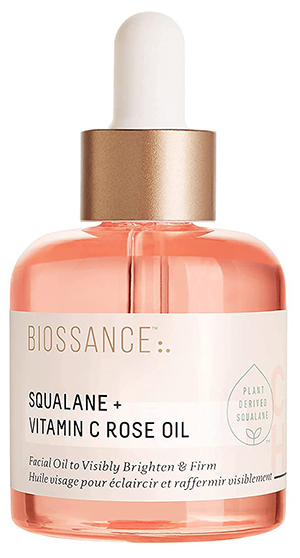 Biossance Squalane + Vitamin C Rose Oil
Burts bees
Burt's Bees is a well-known skincare brand to try. Perhaps you already have other products from the brand in your make-up bag.
The facial oil (below) has rosehip seed extract for hydration, and women who have tried this one say it is a good product for very dry skin.

Burt's Bees Hydrating & Anti-Aging Facial Oil
Coconut oil
Coconut oil is renowned for its moisturizing properties, so if you have particularly dry skin, you may want to try the 100% virgin coconut oil (below). This is designed to be used overnight so you wait up with soft skin in the morning. Users say it is lightweight and moisturizes without clogging your pores.

SheaMoisture Overnight Face Oil
Derma-e radiant glow oil
The radiant glow oil (below) features jojoba, argan and seabuckthorn, which is renowned for boosting collagen levels and reducing inflammation. It is finished with a little shimmer to give you a natural-looking glow, so is a good option for daytime to wear alone or under your make-up.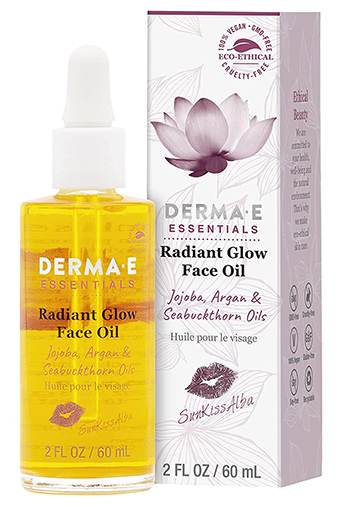 DERMA-E SunKissAlba Radiant Glow Signature Antioxidant Facial Oil
best face oil for anti aging – Vitamin c
You know that vitamic C is essential as part of a healthy diet, but it can also be very beneficial to apply topically to your skin. The Vitamin C oil features not only Vitamin C but also tumeric to give you a glow.
It has plenty of positive reviews from women who say it is not oily or greasy to apply, and they've noticed such good results they have stopped wearing foundation.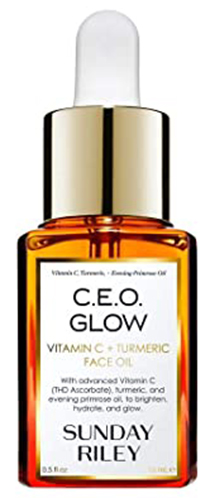 Sunday Riley C.E.O. Glow Vitamin C & Turmeric Face Oil
Honest beauty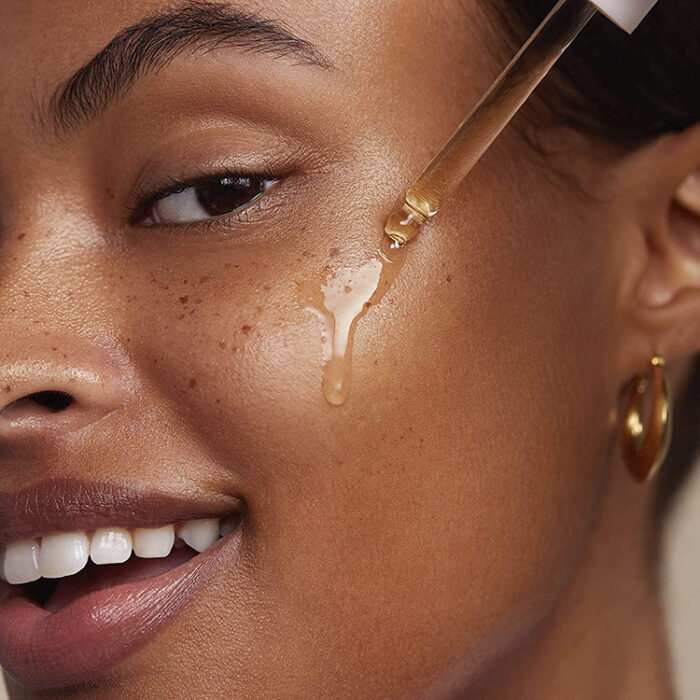 Avocados are definitely one of my favorite foods when I want to eat something healthy, and the Honest Beauty oil (below) includes avocado extract to put on your skin.
Most reviewers said this is easily absorbed and gave noticeable results, although a handful said they had a reaction to it, so it's best to do a little patch test when you add anything new to your skincare routine.

Honest Beauty Organic Beauty Facial Oil
Rosehip and vitamin c
As rosehip and Vitamin C both has good skincare properties, I like the idea of combining both in one product. The Pearl Essence oil (below) calms and hydrates skin for an improved complexion. Reviewers say they noticed smoother skin within days. But, as with all products, try a little patch test before you start using it all over your face.

Rosehip Balancing Facial Oil + Rosehip Fruit Oil & Vitamin C
Japanese anti aging oil
It's no wonder that products from Japan are gaining popularity when Japanese women have such beautiful, clear skin. Much of that is down to a healthy diet and the philosophy that the outside appearance mirrors what you put inside your body.
But, it definitely doesn't hurt to also try a face oil for glowing skin. The Amaki facial oil (below) is made with tsubaki and rice bran imported from Japan. Women say it feels like a spa day everyday, and holds up to much pricier options.

Japanese Tsubaki Anti Aging Face Oil
Clarins
Moving onto a well known brand, the Clarins blue orchid face treatment oil (below) is made from plant extracts and hazelnut oil. Women who have tried it say it is great for aging or dehydrated skin. One woman from the 40+ style community said this one really hydrates, and smells divine.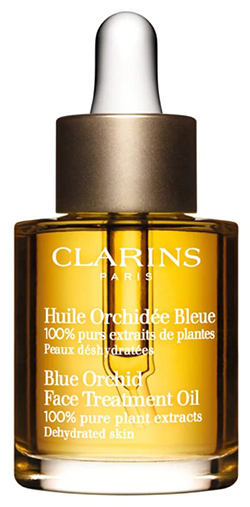 Clarins Blue Orchid Face Treatment Oil
Superfood face oil
Superfood for the face, the Juno oil (below) is packed with lots of essential vitamins and omega oils. Drew Barrymore has mentioned that she likes using this on her face, and other reviewers say it absorbs quickly without leaving the face feeling oily or slick.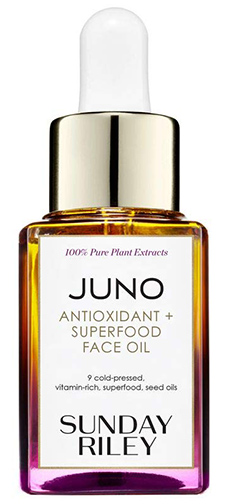 Sunday Riley JUNO Essential Face Oil
Beauty oil by Sahajan
This rich blend of moringa, seed and frankincense oils was recommended to me by one of the 40+ Facebook community members. Warm 4-6 drops in your palms and then rub over your decolletage on clear skin or after you apply your usual serum.

Sahajan the Science of Intuition The Beauty Oil
How to use your facial oil
Once you've found the best face oil for glowing skin, how should you apply it?
We are all different, but here are some suggestions:
1. Cleanse your skin
First, make sure you thoroughly cleanse your skin so it is perfectly clean. Otherwise, you will simply be rubbing dirt into your face.

instaNatural Vitamin C Cleanser – Anti Aging Face Wash & Exfoliating Facial Cleansing Gel
2. Use a toner
Toner will remove any last traces of dirt, grime or make-up that you still have on your face before you apply your oil.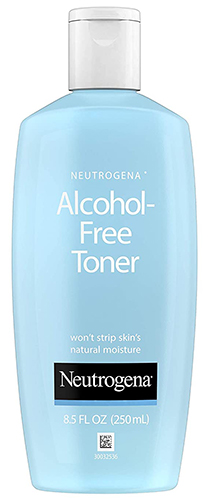 Neutrogena Oil and Alcohol-Free Facial Toner
3. Massage your facial oil in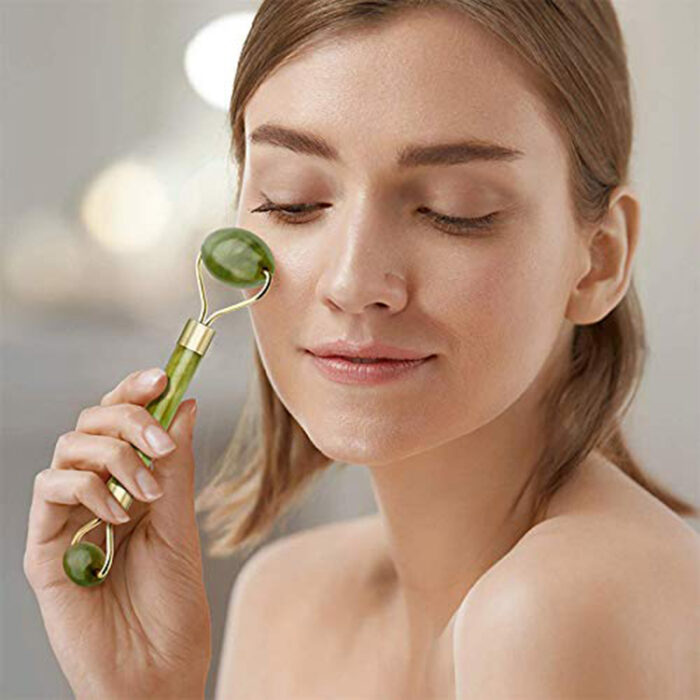 Once you've chosen the best face oil for glowing skin, you can use a facial roller or you can just use your fingertips to gently massage your chosen facial oil into your skin in upwards motions. Wait a minute or so to allow it to absorb before you add your moisturizer.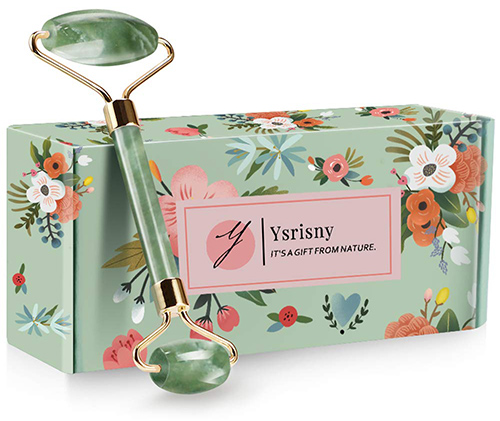 4. Now it's time to moisturize
Once your facial oil has been absorbed, apply your favorite moisturizer. Or skip this step! My facial oils now keep my skin well moisturized.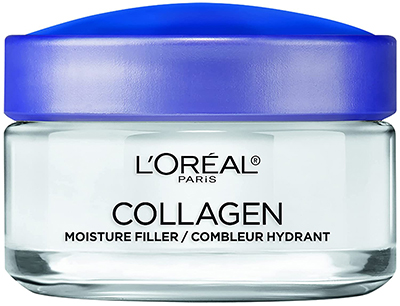 L'Oreal Paris Skincare Collagen Face Moisturizer
5. Apply morning and night
Depending on your skin type, you may want to apply your facial oil under your moisturizer every morning and night. Or you could save it only for your nighttime routine. Try both ways and see which works best for your skin.
Top 3 recommendations for best face oil for glowing skin
If you're just getting started, I recommend starting with these facial oils:
For night: Bio-Oil Dry Skin Gel
Every other night: The Ordinary Retinol 1% in Squalane 30ml
Do you use facial oil? I'd love to hear about your recommendations for the best facial oil for glowing skin and what worked for you. You can let me know the best face oil for anti-aging you've tried in the comments below.
Continue reading:
Like this article on the best face oil for glowing skin? Share it on Pinterest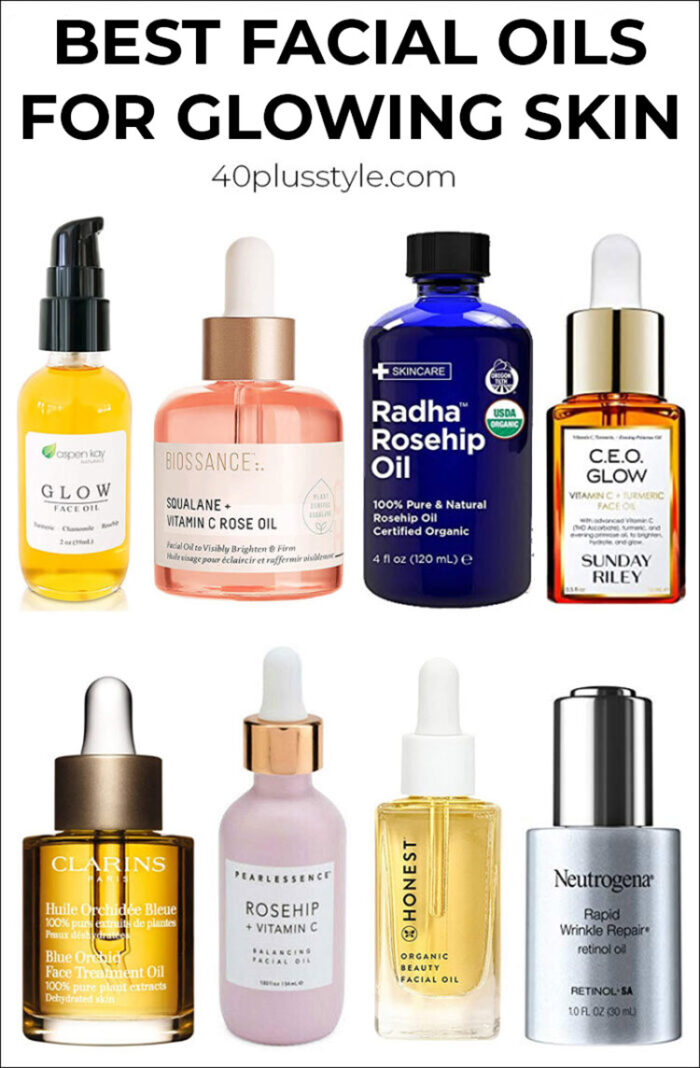 Feature image from Neutrogena
Want to get more articles from 40+style in your inbox, subscribe here.
You can also connect with 40+style on Facebook, Instagram or Pinterest.
Support 40+style by using the links in our articles to shop. As an associate for Amazon and many other brands, we receive a small commission (at no cost to you) on qualifying purchases which enables us to keep creating amazing free content for you. Thanks!