I already showed you some impressions on my South America trip before and in today's article I will tell you a bit more of my trip and how I packed for it.
We travelled to South America at the end of June which in the southern hemisphere is winter time. However, some countries are nearer to the equator than others and visited cities are at different heights so temperatures vary quite a bit.
Peru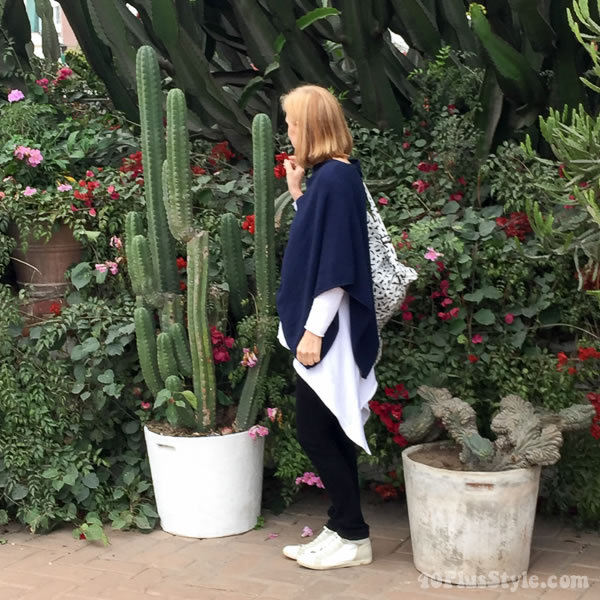 We started our trip in Lima, Peru, where the temperatures are mild. I get cold quickly so I always ensure to bring several layers. The cashmere poncho from black.co proved to be the perfect layering piece. Easy and light to carry, it went with many of my clothes and was easy to take on and off.
Cusco area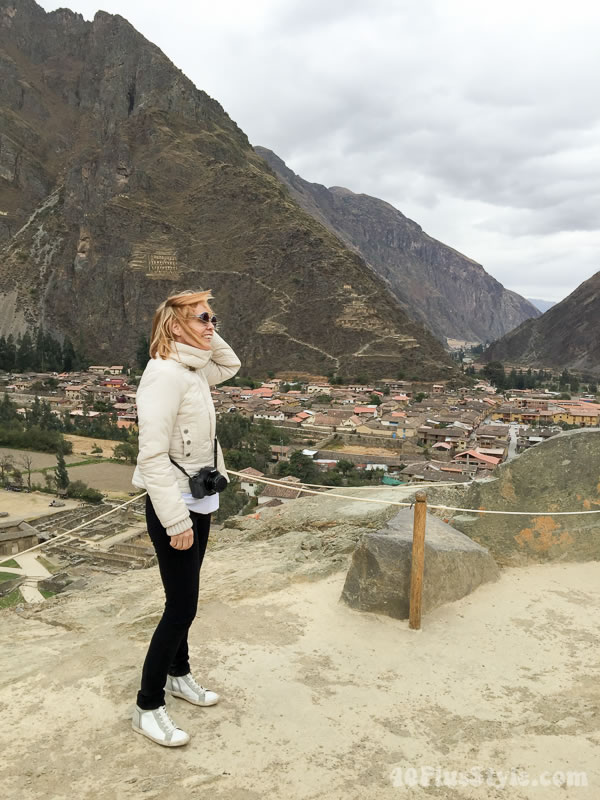 Cusco lies a lot higher than Lima so temperatures go down too. However, at midday it can be quite warm when the sun shone so it was important to dress in layers. I would usually start the day with a down jacket, jumper, blouse and singlet and would take most of these layers off during the day.
(pink knitted top from Stella Carakasi, now on sale).
Machu Pichu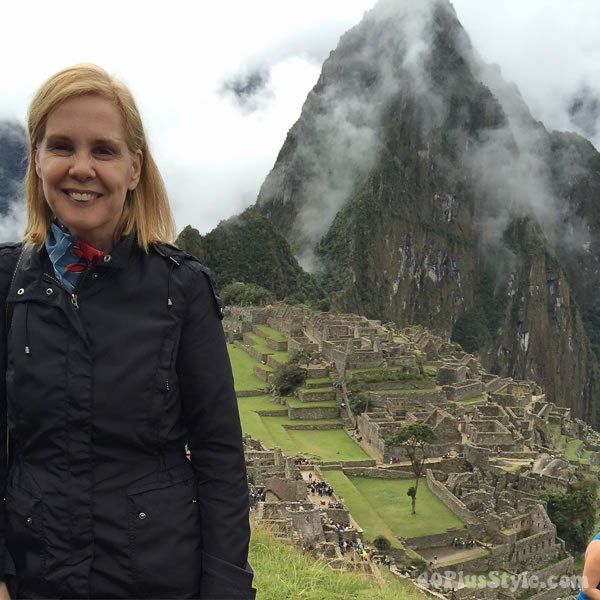 Machu Pichu lies in a valley so it tends to be warmer than Cusco. I opted for my wind jacket here at the start of the day (instead of down jacket), but wore only my t-shirt at midday.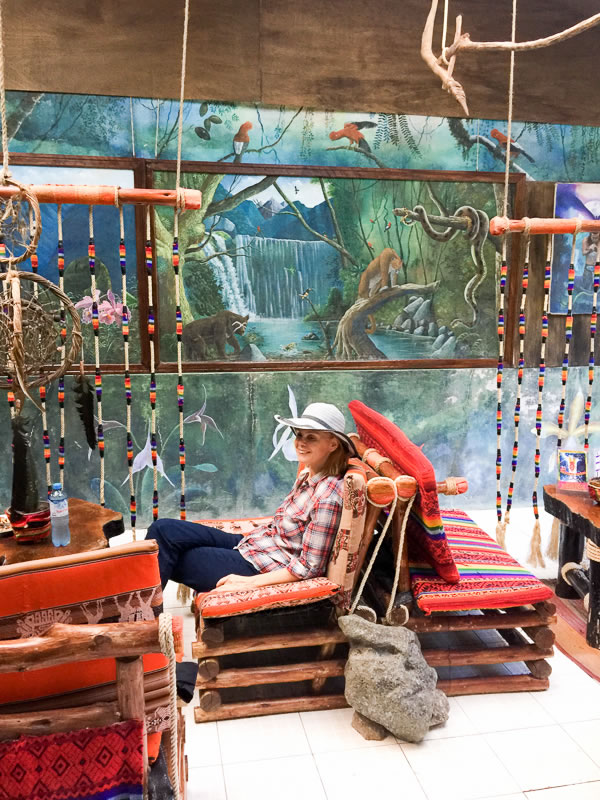 In the village of Machu Pichu it was warm inside, so blouse and jeans was the perfect outfit.
Puno
Lake Titicaca is the highest lake in the world at 3,800 meters so it can get cold but as you can see, at midday it's pretty warm.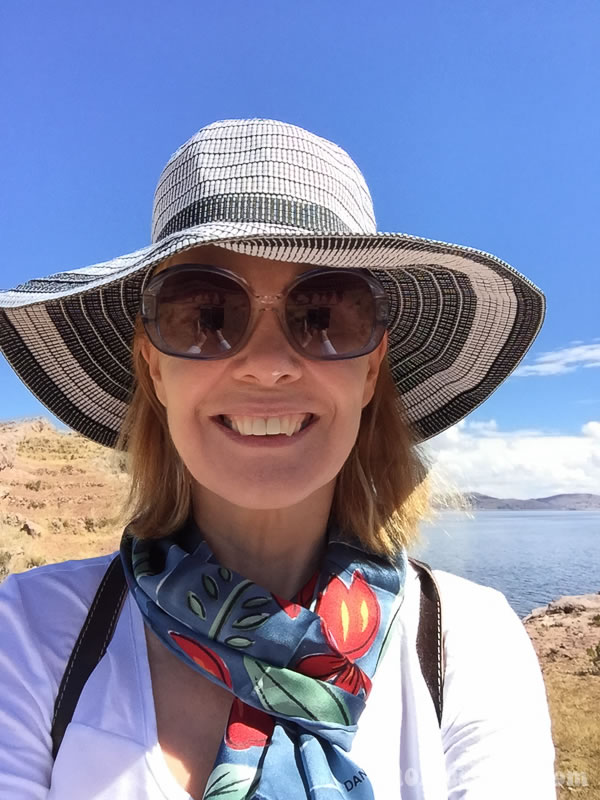 A fabulous silk scarf goes a long way at making even your most comfortable, casual outfits look a little chicer.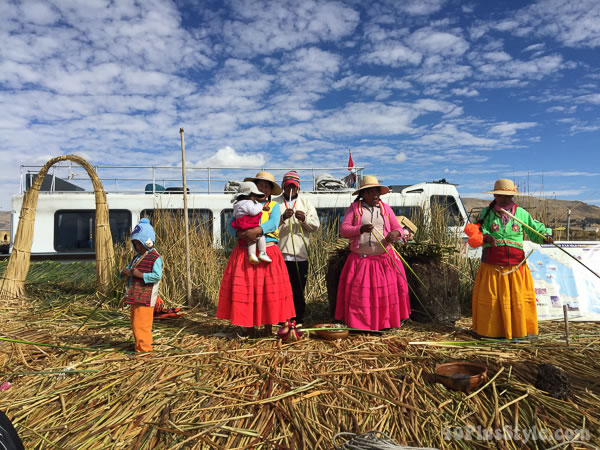 Bolivia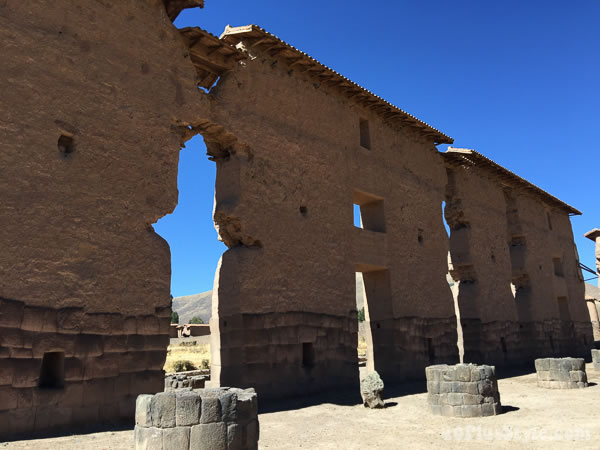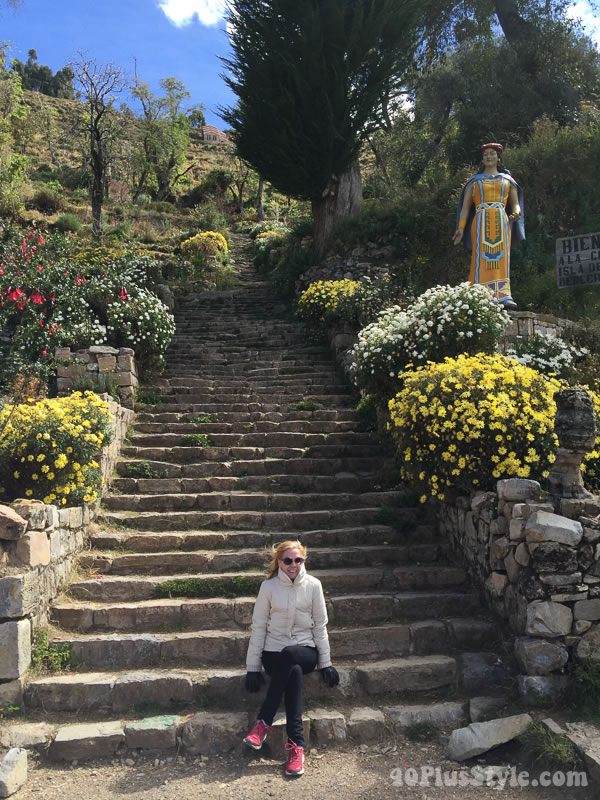 Lake Titicaca is shared with Bolivia where Sun Island is. Same story here, when the sun shines and the wind is low, it's warm. However, when it's the reverse, it can get pretty cold, hence my gloves!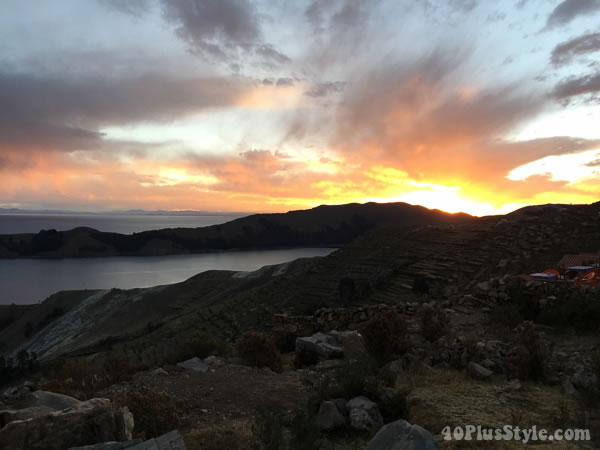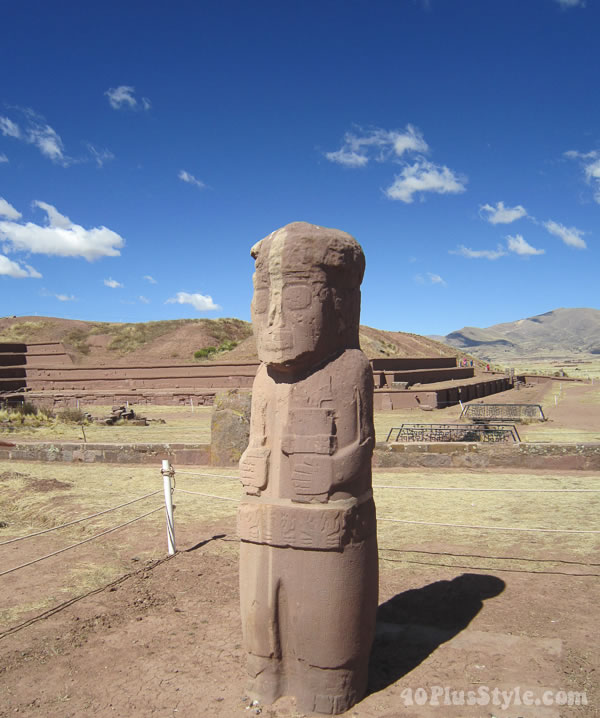 La Paz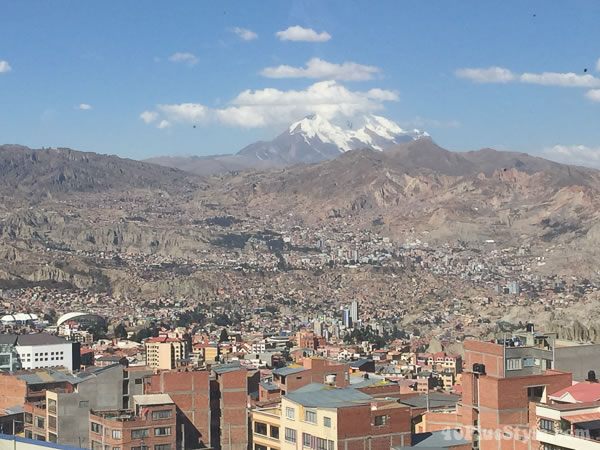 There is no better way of entering La Paz than with the fabulous cable car. A visit to moon valley (below) is a must. Again, layers are key to keep warm and comfortable throughout the day.
Chile
We got the best view of Chile's amazing volcanoes from the air!
Santiago
In the morning, still cold with a down coat and shawl, but dressed for the city, so fancier clothes and booties!
An opportunity to get my Kenzo tunic out!
Dressed for casual evening dinner and drinks with silk thrifted shirt, leather jacket and black 7/8 pants.
Argentina, Bariloche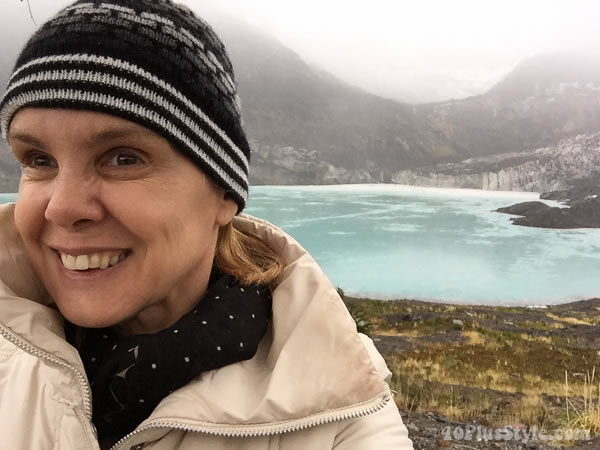 After two cold and rainy days through Chile we arrived in Barioloche by bus and visited the glacier there. This was perhaps our coldest and most miserable day. It was even snowing!. My down jacket, shawl and hat came in very handy here.
Buenos Aires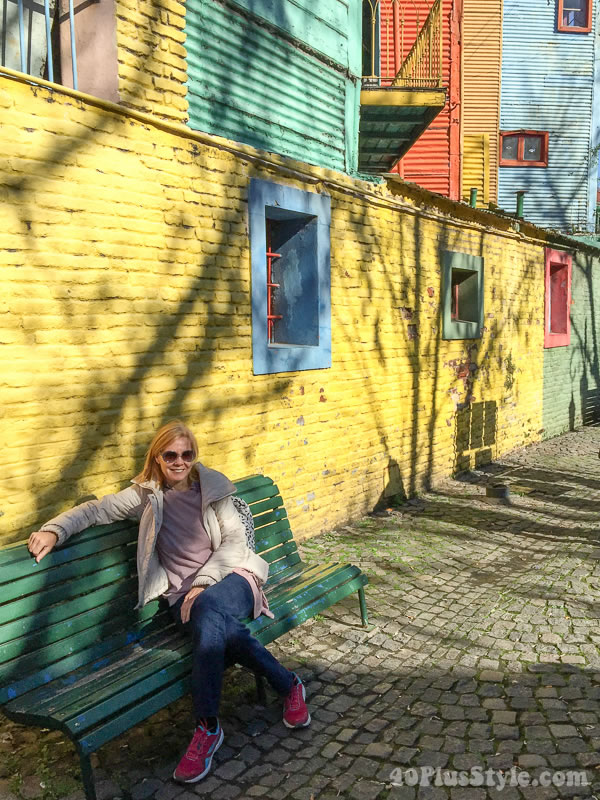 Buenos aires is quite cold in July but still sunny. This is the city where you can really dress up as the local population is very chic. As a tourist discovering the city I kept it casual, but dressed in my fanciest clothes for an evening tango show. See here an impression of one of the dances we saw.
Brazil, Iguazu Falls
Temperatures can vary at Iguazu Falls but as you can see it was a lot warmer than in any other location of our trip so far. Time for my sleeveless layers! (All these are now on sale! Green asymmetrical top: Stella Carakasi (first time customers get a 15% discount with the code 40PLUS15), Grey cropped sweater: Stella Carakasi, Leggings: Stella Carakasi).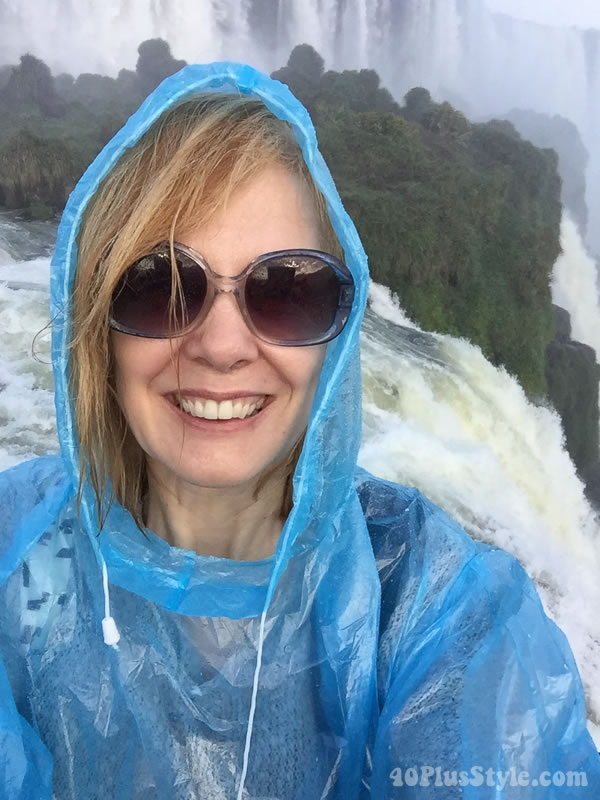 You will get wet a few places on the Brazil side so it's good to carry a disposable rain coat.
Brazil, Rio de Janeiro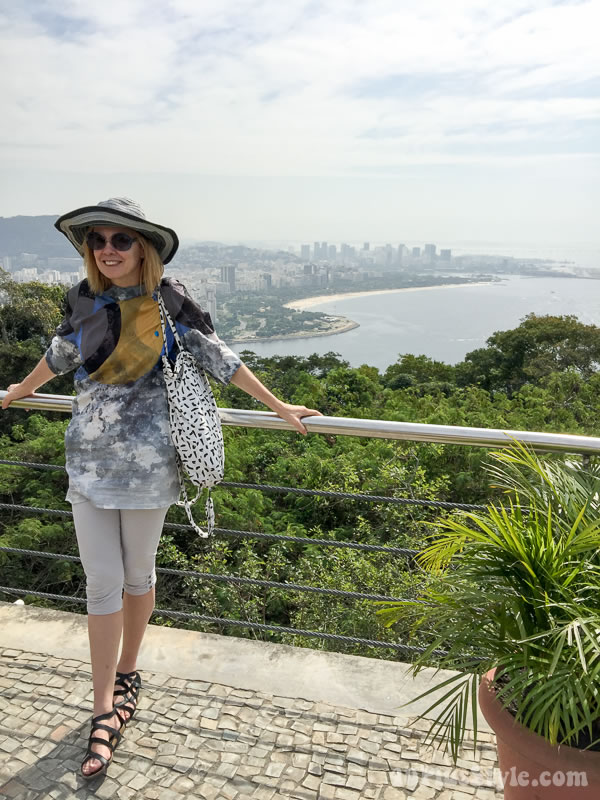 It was really warm in Rio de Janeiro when we arrived but it had cooled on the second day. Still you should make sure to pack a few summer clothes for this city as it is possible to go to the beach here even in winter!
I was finally able to wear my new summer dress here!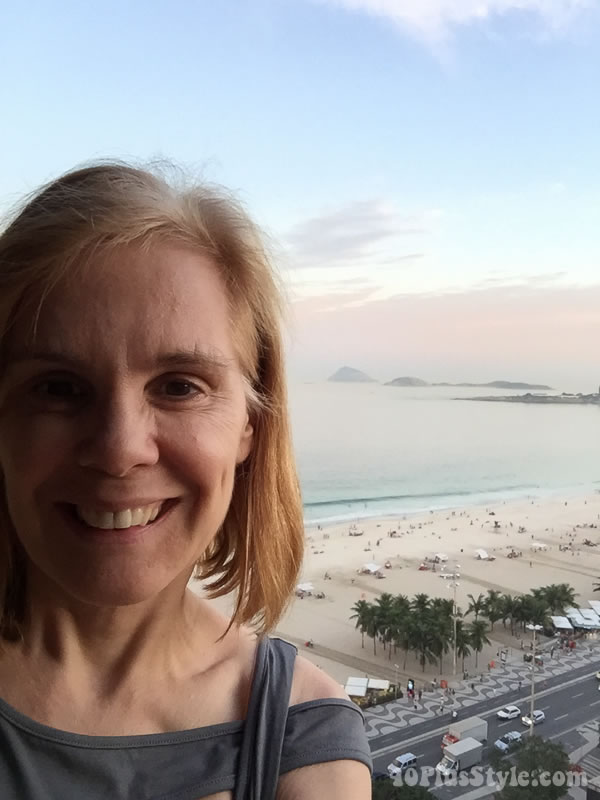 As you can tell, I packed clothes that could be mixed and matched together. Layers could be added or taken away which made for a versatile wardrobe. I packed few 'fancier' items for cities and evening out. I don't have the exact specifics of my wardrobe, but be sure to pack:
Singles or camisoles: super easy as you first layer
Long sleeved t-shirts or jumpers and blouses as your second layer.
Warm jumpers
Easy outer layering pieces like a poncho or a jacket.
A few fancier pieces for the evenings so you still feel like the chic woman you are!
Down jacket.
Rain coat or wind jacket.
Comfortable warm pants. I loved wearing my skinnies and leggings there and my stretchy jeans.
Warmer clothes for Brazil including beach clothes and a dress.
Accessories: a warm hat, sunhat, fancy silk scarf, warm scarf, gloves
Shoes: good walking shoes and / or trainers, some sandals for Brazil
Needless to say I had a wonderful trip in South America and was happy with the way I packed. The wardrobe was versatile enough and always made me feel warm, chic and comfortable!
Do you have any further advice on how to pack for South America in winter?

Want to get more articles from 40+style in your inbox, subscribe here.
You can also connect with 40+style on Facebook, Instagram or Pinterest.
Support 40+style by using the links in our articles to shop. As an associate for Amazon and many other brands, we receive a small commission (at no cost to you) on qualifying purchases which enables us to keep creating amazing free content for you. Thanks!