As the saying goes, less is more, and I definitely think that's true as it applies to makeup. As we get older, wearing light, natural makeup applied in the right way can be much more flattering than a face full of layered, sculpted makeup.
Here's how to create a beautiful, natural makeup look that's fast and easy to apply. I call it my "no makeup" makeup look that's perfect for a casual, everyday look.
Select a multipurpose makeup stick
One of my favorite ways to create this natural "no makeup" look is with a multipurpose makeup stick. As we age, our faces lose color and contrast, a makeup stick that gives you a sheer wash of color is a wonderful way to add a bit of natural color back into your complexion without looking overly made up.
A sheer wash of color recreates the warmth of younger skin. It is a wonderful way to add a bit of natural color back into your complexion without looking overly made up.
These sticks add a soft wash of color back into your complexion without looking overly made up. And these sticks save time, money and space in your makeup bag because they can be applied to cheeks, lips, eyelids, or anywhere you want to add a bit of highlight to your face. And wow are they great for travel because a single stick can take the place of blush, bronzer, lip and eye color.
What to look for
Brands call them lots of different things so look for one of these names: "multiuse makeup stick", "cheek and lip stain stick", or "cheek and lip color sticks". I like this one from Nars.
Look for a shade that's deep enough to create a warm flush of color on your skin. Be forewarned, these sticks often look much darker in the tube than they will on your skin, so select a shade that's deeper than you'd wear in a powder blush, I promise they won't be too dark!
Start with sheer foundation and concealer
Apply a light base of foundation or tinted moisturizer (with an SPF so your skin is protected.) Apply concealer under your eyes, concentrating on the inner corners of your eyes to cover any darkness.
Apply concealer (with a brush) to cover any redness around your nose or chin. I use It Cosmetics tinted moisturizer with SPF 50 so I have a base of sun protection. I then use Bye Bye Undereye from IT Cosmetics. Add a light coat of mascara. I love It Cosmetics mascara. It really gets my lashes LONG!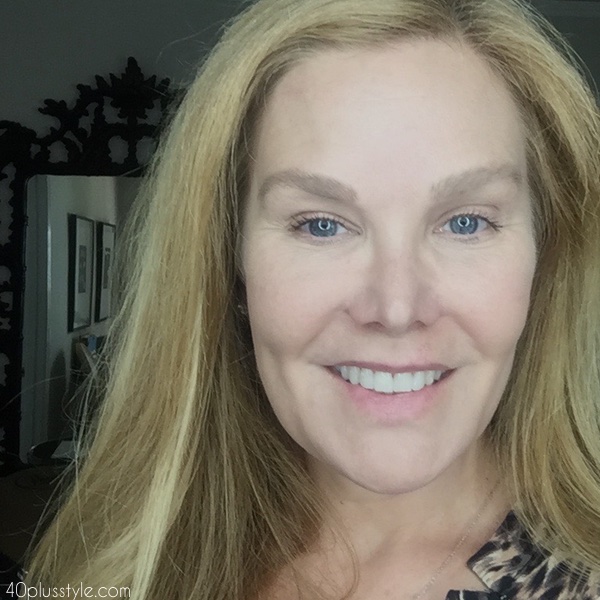 Apply where the sun would illuminate your skin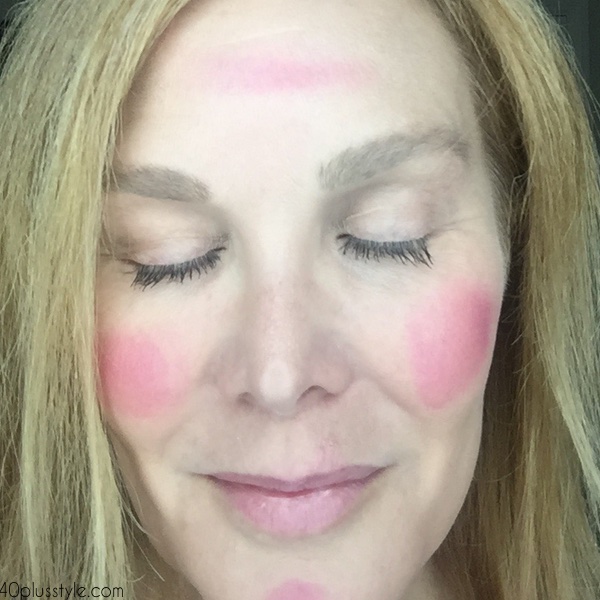 Create a warm glow by applying a quick stroke of color to parts of your face where the sun would naturally hit your skin when you're out in the sun (your forhead, chin, cheeks)
These makeup sticks are a genius shortcut to create a wonderful "no makeup" makeup look for a casual day, or if you prefer a natural look, this can be your go-to makeup look.
Apply color to the apples of your cheeks
How to find the apples of your cheeks? Smile. Those rounded parts of your cheeks are the apples. That's where you'll apply your color.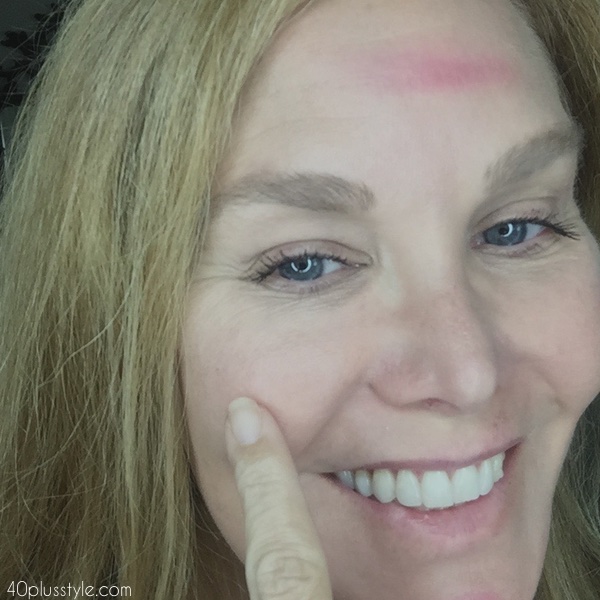 Apply lightly to eyelids and lips.
Apply a light slick of color to your lips. If you want a deeper color, apply one light layer then use a blot with a tissue, then apply another layer on top. That creates a deeper layer of color that will stay on longer.
Then use your fingers to apply a bit of color to your eyelids. (Make sure to apply with your fingers, the warmth of your skin will help to soften the makeup stick so the color will be light and natural.)
And that's it, an easy way to create a "no makeup" makeup look.
Here's what I looked like before wearing just concealer, mascara, and tinted moisturizer and after using the multi makeup stick.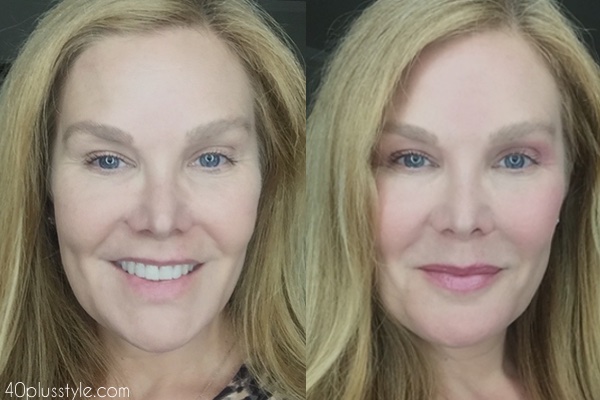 Here are a few of our favorite multi-use makeup sticks to flatter an over 40 complexion.


Want to get more articles from 40+style in your inbox, subscribe here.
You can also connect with 40+style on Facebook, Instagram or Pinterest.
Support 40+style by using the links in our articles to shop. As an associate for Amazon and many other brands, we receive a small commission (at no cost to you) on qualifying purchases which enables us to keep creating amazing free content for you. Thanks!