Alison Gary is a veteran in the world of blogging and not long ago celebrated the 10 year anniversary of her blog Wardrobe Oxygen. It was high time to feature this popular blogger who can now also call herself 40+ and discover her style secrets. Enjoy!

Can you tell us a little bit more about yourself?
I'm married to my high school sweetheart, our daughter is in First Grade.  I work full time outside the home for a government subcontractor.
When I'm not working, I'm often blogging – it's a second job but it's also a passion project.  I love live music – I attend at least one concert or music festival every month and there's always music playing in our home.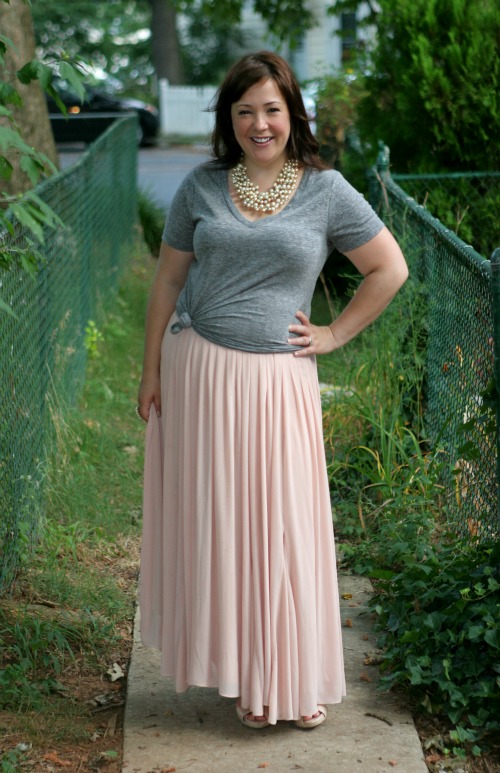 I have a long work commute and spend it with NPR, podcasts, and Audible.  I love travel, spending time outdoors, writing, and cooking (especially with my husband who is a brilliant chef).
There's nothing better than ending the day out on my back deck with my family, some tunes, and a cold glass of Sauvignon Blanc.

As a point of reference which age group do you belong to or perhaps you are willing to share your age?
I turned 41 this January.
Can you tell us a bit more about your blog Wardrobe Oxygen and why you created it?
Wardrobe Oxygen turns 11 this June; it started for two reasons. I began journaling my outfits when I traveled to visit a business client and she mentioned I was wearing the same suit I wore for my last trip.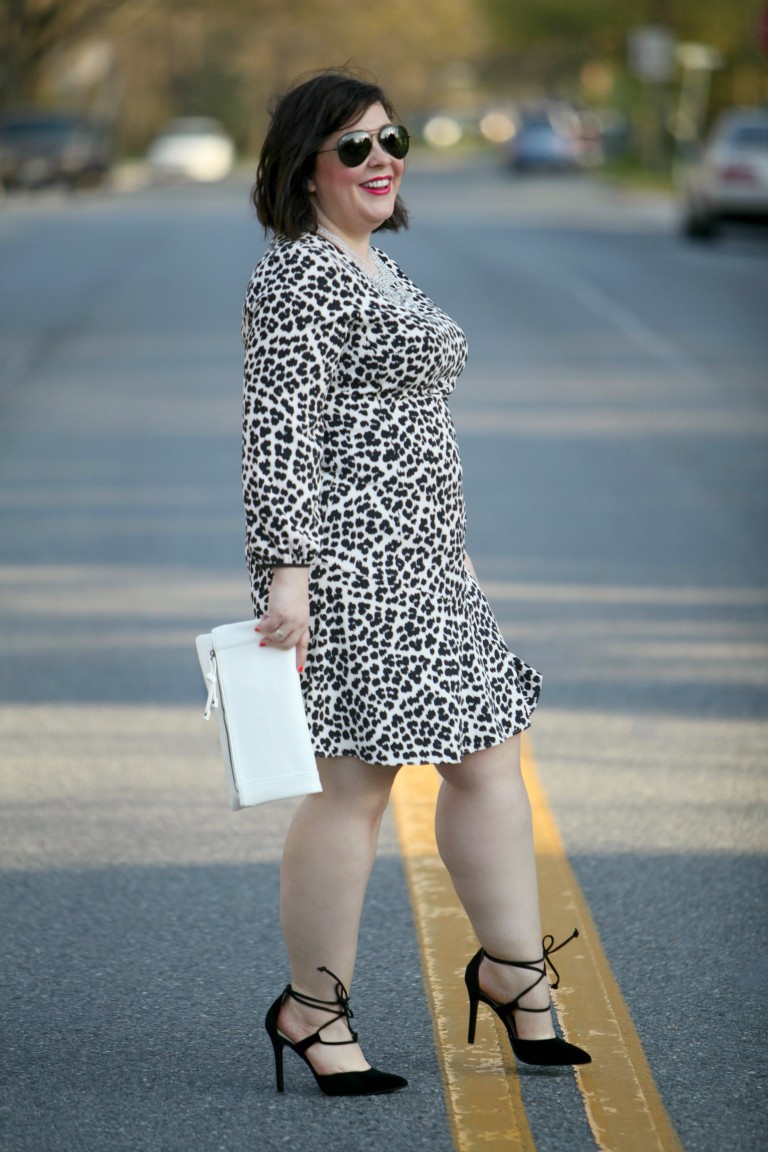 Having the photo journal along with notes of where I wore the item prevented such a flub to happen again.  I also had a decade of styling, visual merchandising, and personal shopping under my belt and had learned some style truths that worked for all women.
I wanted to document them somewhere.  I never imagined a decade later that Wardrobe Oxygen would be where it is today!
Where do you live and how does that influence your style?
I live in a town that many would describe as "crunchy."  We're a historic town, a cooperative. We're very into community gardening, recycling, and shopping local.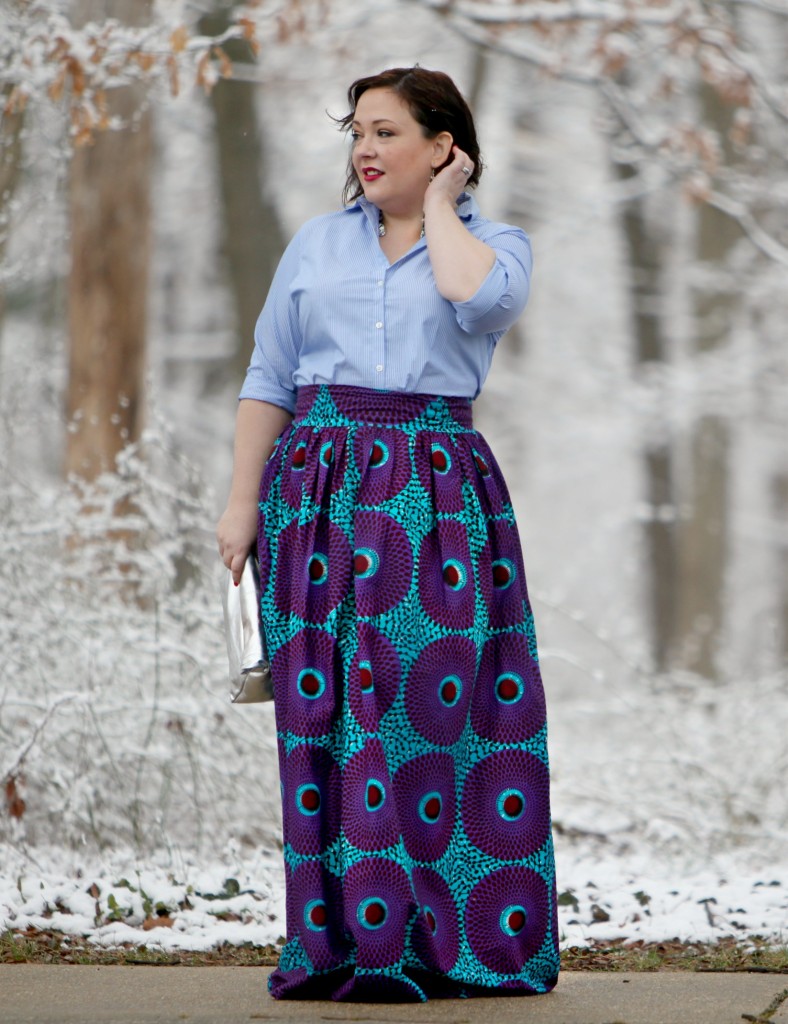 This town is in the suburbs of Washington DC, where I work and regularly visit.
I think the juxtaposition of Corporate America and my hippy community shines through in my wardrobe; a mix of professional attire and relaxed weekend pieces that are often from ethical brands or local artisans.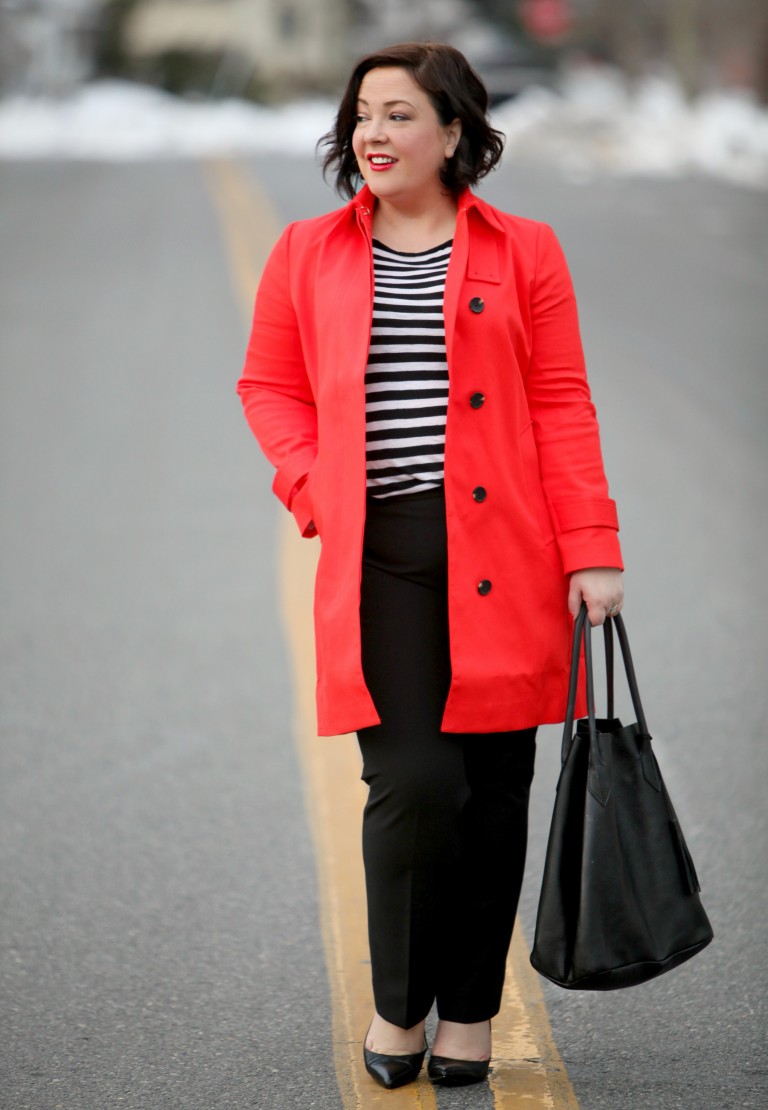 Do you feel you have a signature style?
Classic with a rock and roll vibe.  I've never met a striped shirt I didn't like, I love denim and leather, and have a passion for pointed toe pumps in statement colors and prints.
I'll mix a Breton tee with distressed jeans, a biker jacket, and ladylike pumps; I'll dress down most frocks with a distressed denim jacket, and I love pairing pencil skirts with one of my many band tees.

Do you take things like color profiling or body type into account when you dress?
I used to do this very much, and wrote about it a lot when I started Wardrobe Oxygen.  However, over the years getting to know so many different women and getting to know myself better, I've let all those rules fly out the window.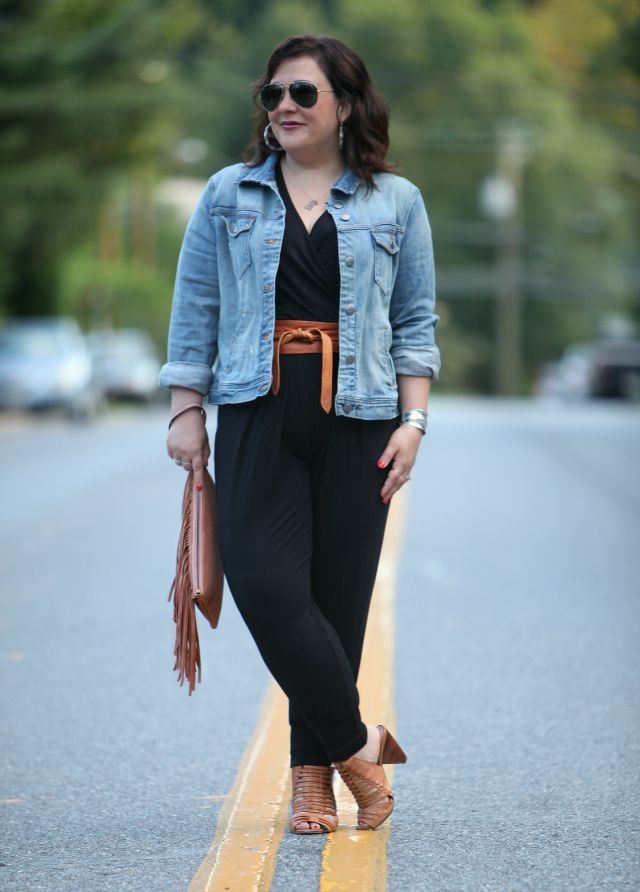 Wear what you like, confidence and happiness is far more flattering than any waist-whittling dress or complexion-glowing color.
What are your best style tips for women with a similar body type like yours?
I'm short, busty, and have soft curves.  The best tip is to go with the flow of your figure.
Don't fit a square peg into a round hole, and don't try to squeeze a fluid figure into structured garments.  The older I get, the fewer stiff fabrics in my wardrobe.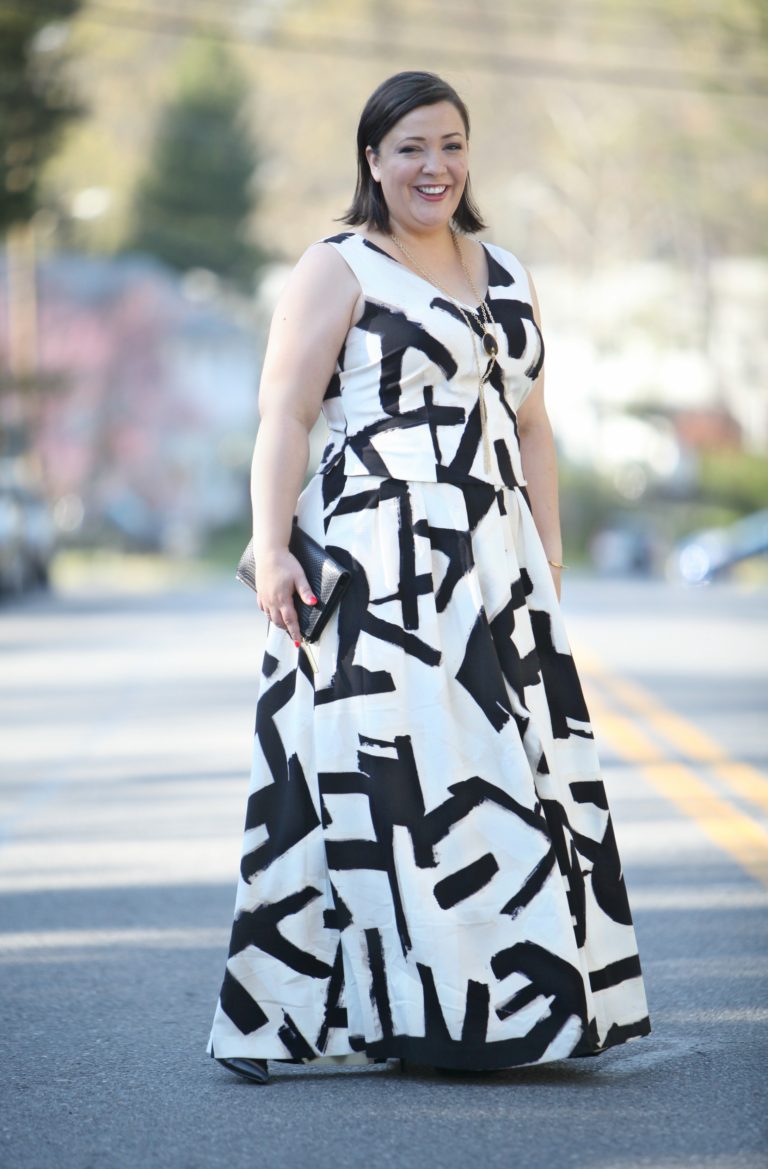 Second tip is to love the body you have. Hiding your figure in shapeless shifts and oversized knits will only make you look larger and lumpy.
Don't punish your body for not fitting society's unrealistic expectations, celebrate it in pieces that make you feel fierce, sexy, strong, feminine, beautiful, or powerful.  Confidence is the most attractive thing you can wear.

Has your style changed at all after turning 40?
When I turned 40 I started changing my personal style.  I felt I was too mature for some of the things I used to wear, but I went too far in the opposite direction and felt my fashion was aging me.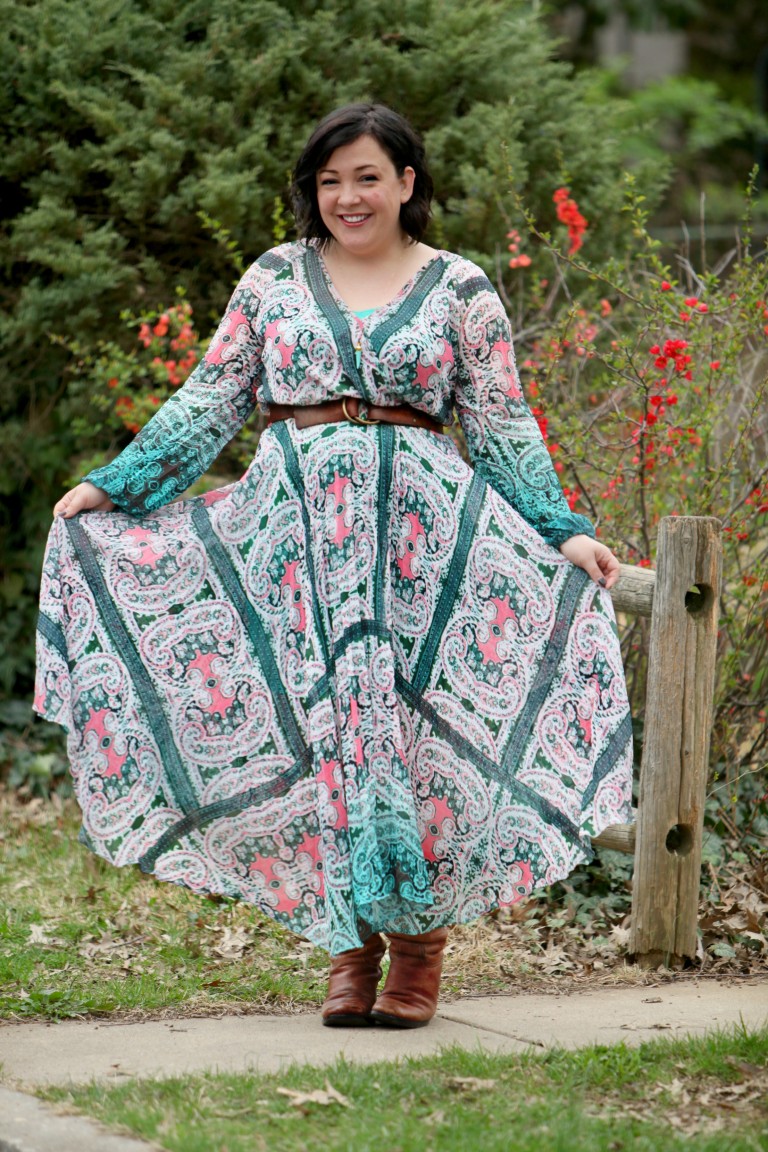 I think it's normal when you hit a milestone age to question many aspects of yourself and life.  But after some time, things normaled out and the aspects of my personal style that have changed are because I am a different person, not because I have a different age on my driver's license.
Do you believe in dressing 'age appropriately' and what does it mean to you?
I hate that term, I don't think there's anything that's off limits because of your age.  However, I feel the older we get the better we know ourselves and the better we can style our outside to fit who we are inside.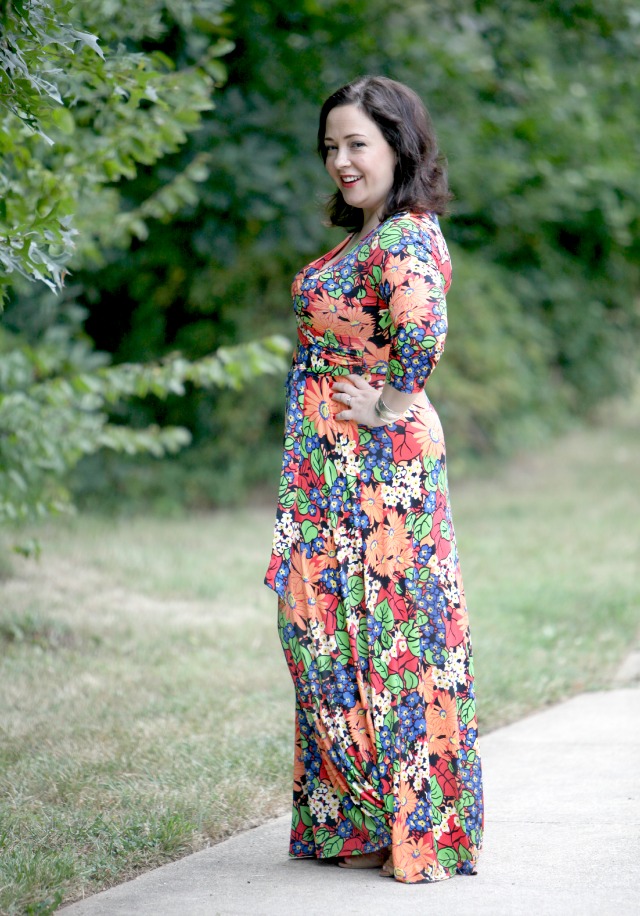 Would you say that at this stage of your life you are now more, or less interested in fashion, style and the way you look?
It's different.  I have always loved fashion and cared about appearance.
In my 20s it was a lot about creating a persona with fashion.  I didn't know who I was, and clothing helped me feel more like a career woman, a style expert, an adult.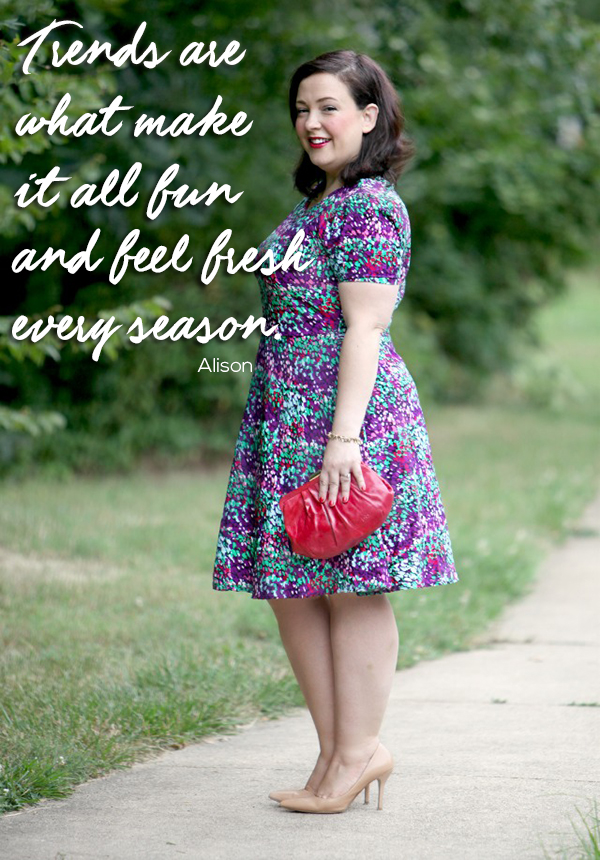 In my 30s, fashion was a way to show the world I was confident and successful and creative.  Now that I am in my 40s, fashion is more for me.
It's self-expression and self-care. It's a creative outlet instead of trying to prove to others I am a creative.
Why is the way you look important to you?
I believe your appearance is a sign of respect.  How you dress for work, a funeral, a wedding is showing respect to the situation and the people involved.
But caring about your appearance is showing respect to yourself.  You deserve the attention, the pampering, to feel great.
Do you follow trends? And if yes, which trends excite you at the moment?
Oh I love trends!  At the core, my wardrobe is pretty basic pieces.  Lots of solids, simple lines, classic pieces.
Trends are what make it all fun and feel fresh every season.
I love that scarves are back – I have a skinny black silk one I use to dress up a v-neck tee and jeans; I love tying a bandana at my throat with a collared shirt or dress; I wear all kinds of scarves 'cowboy style' to add flair and interest to my simple dresses.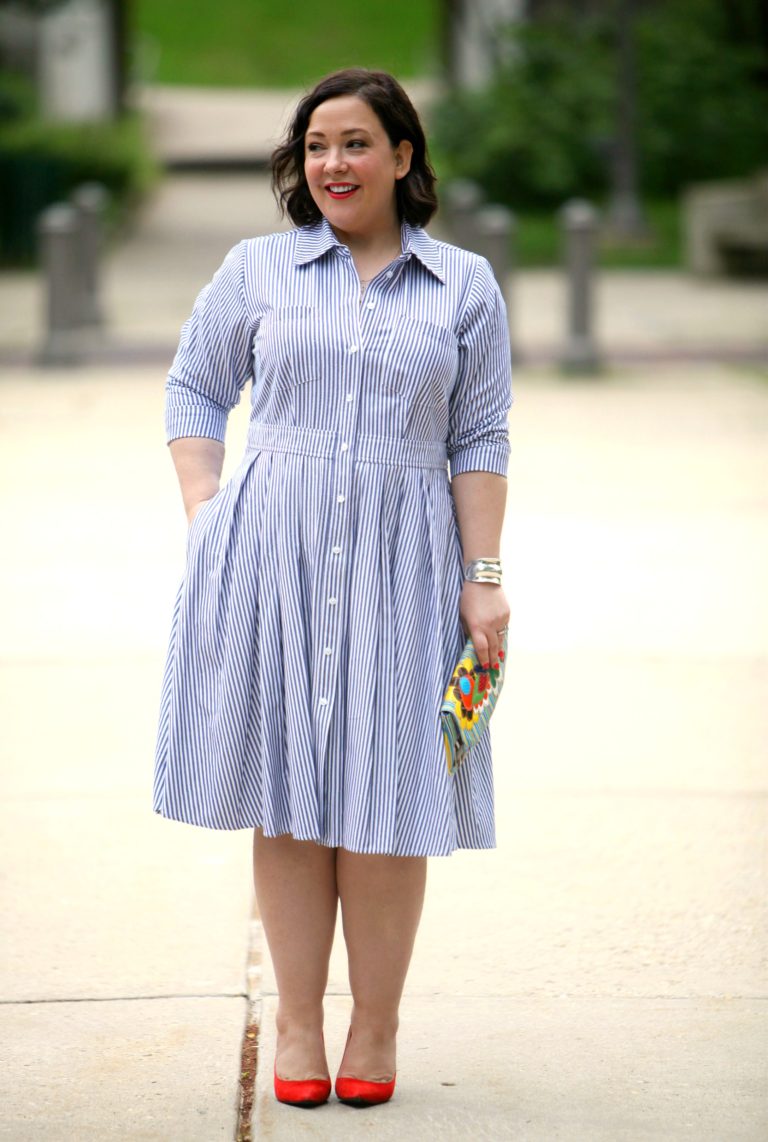 I'm also digging sneakers as acceptable footwear.  I have a pair of silver snakeskin slip-ons from SUPERGA that are my jam and look awesome with everything from cotton sundresses to leather leggings.
I find Converse Shorelines to be a comfortable alternative to Chuck Taylors and are perfect with boyfriend jeans, ankle pants, and midi skirts.
I've also come to love the cold shoulder trend. I used to despise it, but this season it grew on me.  It's a way to feel a bit sexy without showing a lot, and you can still wear your regular bra.  Gotta love trends that are also practical!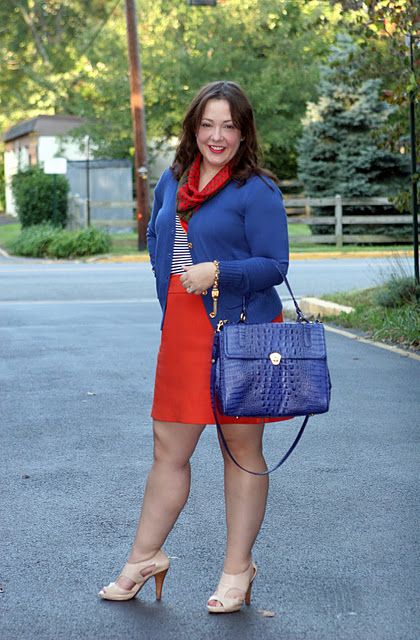 Do you have any fashion and style tips for women over 40?
I think this is a time more than ever to really assess your wardrobe and see if it's working for who you are right now and what your life is truly like. The last decade was likely spent creating your life.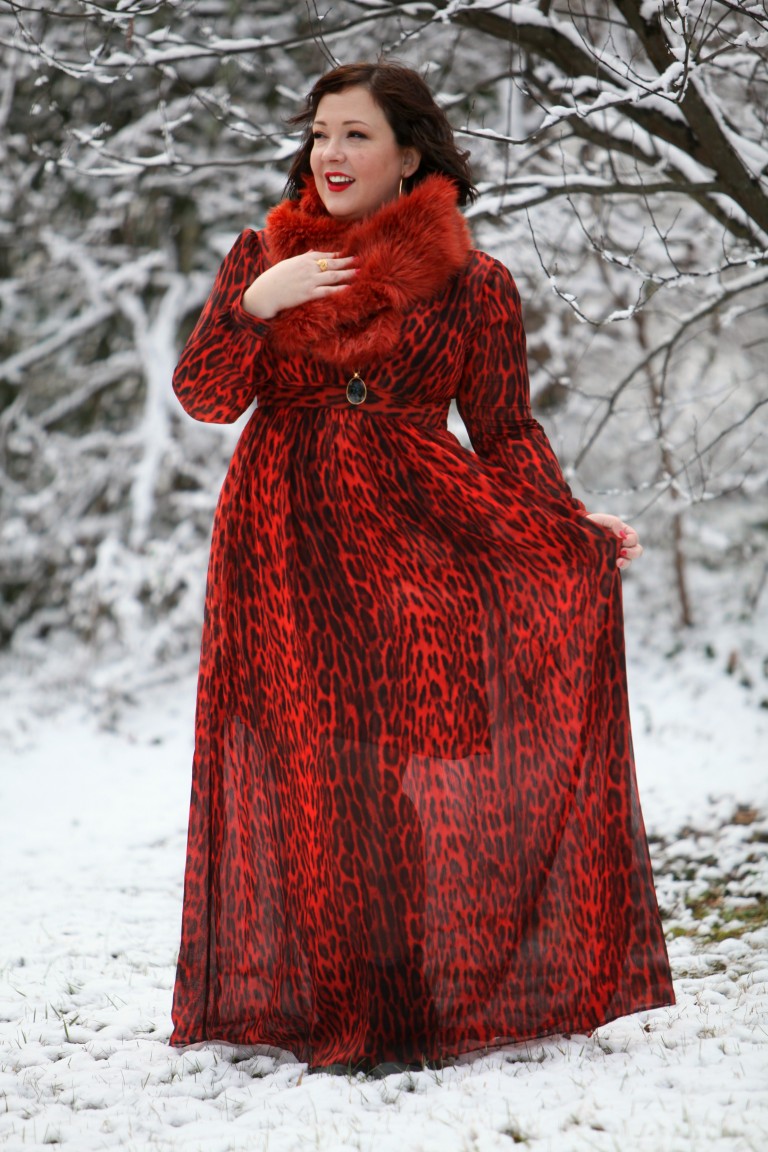 Now you're likely living it, and you need a wardrobe that not only works for that life but gives you the freedom to easily dress and go out and enjoy it. If you haven't done a major closet clean out now is the time.
Take one weekend day, turn on your favorite tunes, pour a glass of wine or a cup of tea and remove everything from your closet and drawers and give it all a serious once-over factoring in the here and now.
It's better to wear the same pants three times in a week than to own a bunch of "almost right" clothing that never makes you feel your best.  There's no point in having a corner of your closet dedicated to decades-old cocktail dresses or shelves of heels if you now feel best in flats.
While I'm not one who feels herself with a closet narrowed down to a small capsule, it is a great way to work with less until you can build the correct wardrobe for your current self while getting to know your current personal style.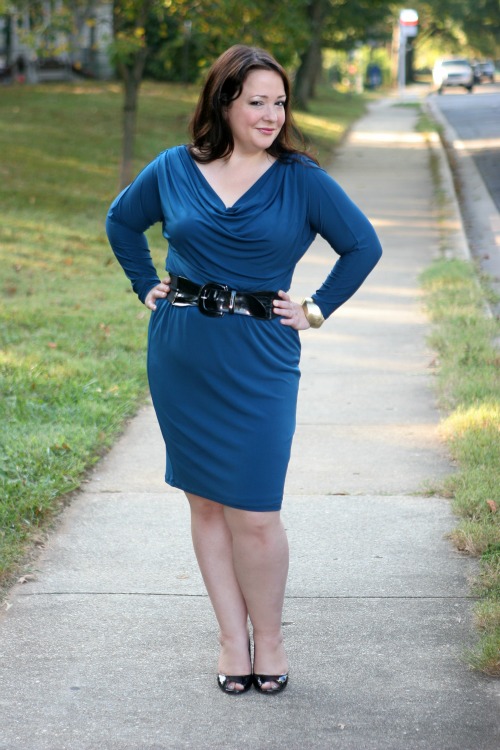 What are your plans for your blog and how do you see it develop over the coming years?
Last year was Wardrobe Oxygen's 10th anniversary and I had big plans for it. I hustled hard… and it took the joy out of blogging.
This year I am stepping back and kicking it old school – I don't have a set editorial calendar, I do outfit posts when I feel inspired, I write about things that aren't very Pinteresting, I'm not stressed over SEO or social media.
It's so freeing, and it has made blogging fun again. I feel this change has helped me reconnect with my readers and create stronger relationships with them.
As for the future… I'm not thinking that far in advance any more. I spent the past couple of years so focused on the prize I missed the gift of the here and now.
I'm trying to live, and blog more in the present and it's pretty awesome!
I hope you enjoyed this interview as much as I did. Now visit Alison at Wardrobe Oxygen  and @Wardobe Oxygen for Instagram!

Like this post? Share it on Pinterest!
P.S. Do you have great style and want to be featured next? Submit your interest by
clicking here
.
Want to get more articles from 40+style in your inbox, subscribe here.
You can also connect with 40+style on Facebook, Instagram or Pinterest.
Support 40+style by using the links in our articles to shop. As an associate for Amazon and many other brands, we receive a small commission (at no cost to you) on qualifying purchases which enables us to keep creating amazing free content for you. Thanks!