I love wearing jackets and blazers but here is Singapore they are always too hot, so I hardly wear them. When I went to Europe and felt like I had "nothing to wear" for cold Holland I bought this to add at least a little modernity to my winter wardrobe. Of course this particular blazer was too cold for Holland as it's made of cotton and linen. It's still too hot for Singapore as any jacket (certainly lined jackets) always are, although there are definitely opportunities to wear it indoors.
This a trendy jacket, following the current trend of high contrast and stripes. I'm well aware that the longevity of this jacket may not be that long, so I bought it at a low price at Zara. I think it's ok to buy a few trendy items each season to add a bit of fun to your wardrobe even if you know that they may be very seasonal. I would not recommend to spend a LOT of money on very trendy items though. I reserve that for more timeless pieces of higher quality. That is why I like shops like Zara where you can buy trendy pieces at affordable prices. Be weary of the quality though. You don't want to compromise too much and wear items of too low quality. This jacket still complied with my quality standards as it was made of cotton and linen.
My Opening Ceremony shooties were perfect for this outfit.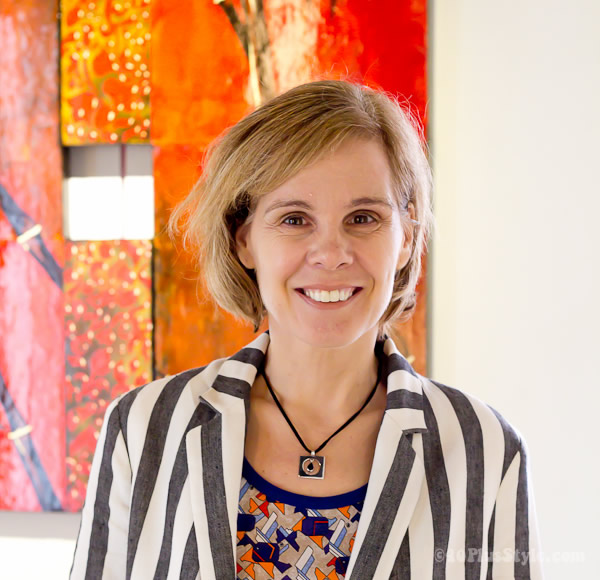 The tank top is by Balenciaga and acquired during a 75% off bazaar. I love the colorful print of this top and it provides some necessary contrast, playfulness and color to this outfit.
The trousers are from Zara too. I actually bought them as capris but they had so much access material left over, that I was able to lengthen them to almost full height. I still prefer to create a longer leg line.
The photo venue of today is the Artistry Cafe in the Arab Quarter of Singapore. It was setup by a Dutch national so we thought we may check it out. Unfortunately, the owner wasn't there but we were still able to enjoy a nice cup of tea and enjoyed the artworks on display. The venue proved to be an excellent backdrop to both our outfits as well. I was there with Anja and again, you will have to wait for my photos of her. Soon, my friends, I will reveal all!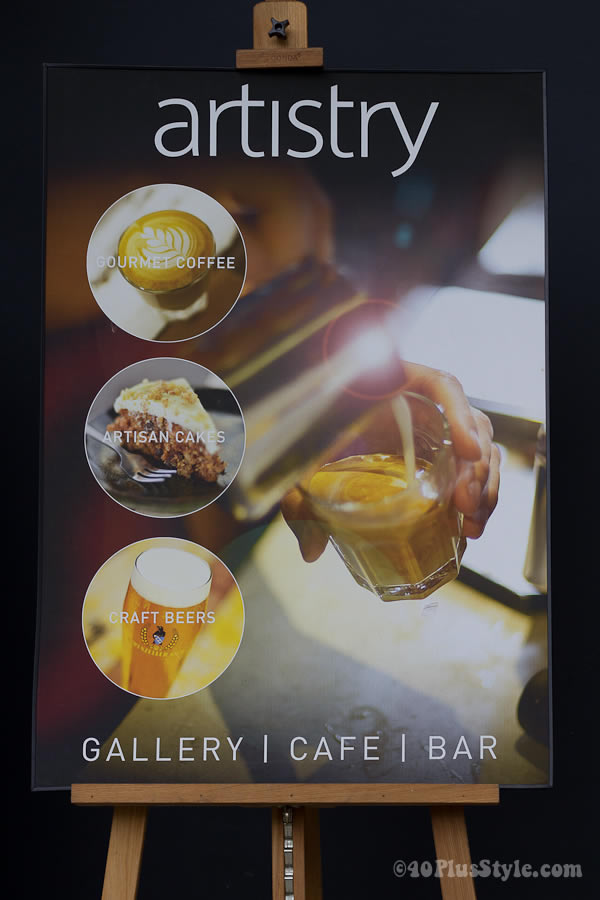 The jacket looks nice closed too.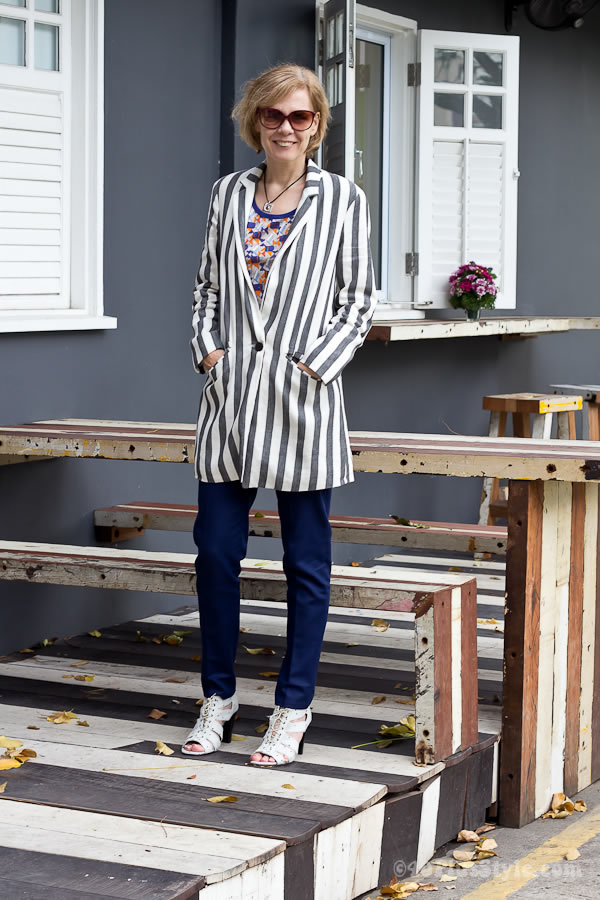 As always Anja and I had fun catching up and creating these photos. It's always a lovely surprise that a venue turns out to be perfect for a photo shoot. Plus we discovered a new place to hang out in Singapore. The Artistry has new exhibitions all the time and they also frequently organise jazz gigs. For more details check out their Facebook page.
Blazer and pants Zara, tank top Balenciaga, shoes Opening Ceremony, sunglasses Burberry
I hope you all enjoyed your Sunday and had fun dressing up! What did you wear this weekend?
Want to get more articles from 40+style in your inbox, subscribe here.
You can also connect with 40+style on Facebook, Instagram or Pinterest.
Support 40+style by using the links in our articles to shop. As an associate for Amazon and many other brands, we receive a small commission (at no cost to you) on qualifying purchases which enables us to keep creating amazing free content for you. Thanks!