I've featured Judith a few times before on 40+Style. You can read her style interview here.  I also had the pleasure of meeting her in person and you can read about that here.
Today I want to talk about her beauty secrets. She is 74 already but you wouldn't know it from looking at her face as she looks as youthful as ever. Let's find out how she achieves that!
You may like to watch the short interview I had with her first and then read on for all the details.
Has your beauty routine changed much from when you were younger?
My beauty routine has changed since I was younger. I'm more consistent and mindful about maintaining my routine in the morning and again in the evening. I view nurturing my skin and hair as self care. I'm also concerned that the products I use are free from harmful chemicals, as much as possible.

How much time do you spend on average on your grooming/beauty routine?
My beauty/makeup routine in the morning takes about 30 minutes. If I'm getting ready for a special event, it's a bit more. In the evening I spend about 10 minutes before bedtime.
What is your current beauty routine?
In the morning I cleanse my skin, apply a vitamin C serum, moisturizer, eye cream and sunblock before I apply my makeup. Before bed I repeat my routine, but without the sunblock.
How do you look after your skin and what is your favorite product?
I use a line of products by the name of Image Skincare. The company focuses on purity of ingredients and though they have many products to choose from, I use only those that I mentioned in my beauty routine.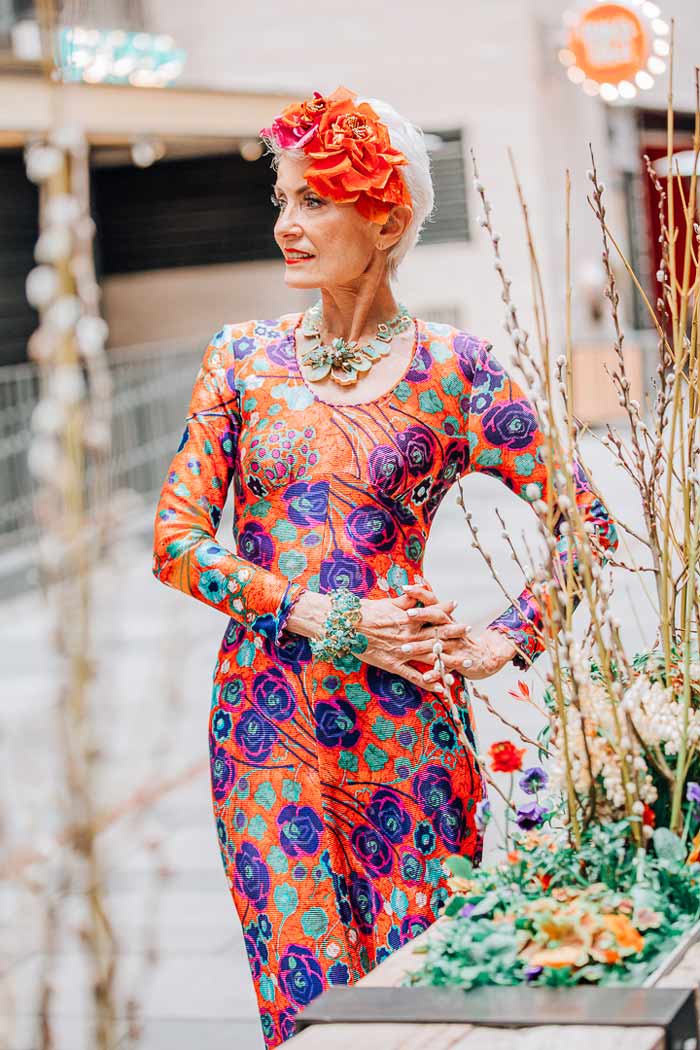 The only thing that I don't like about Image is that they use the marketing phrases "age later" and "anti-aging." I prefer "pro-aging" and language that encourages self acceptance no matter one's age.
How do you look after your hair and what are your favorite products?
I shampoo and condition my hair every other day with a product named Nioxin. I have experienced some thinning of my hair over the past few years, and this line appears to have helped with that issue. I use R+Co pomade mousse before drying my hair, which creates texture and body, especially for wavy hair.
This was recommended by my hair stylist, who cuts my hair very short in a style that harmonizes with hats, which I wear daily. Once every two weeks I shampoo with Sterling Silver by AG hair care, which eliminates brassy or yellow tones. About one and one half years ago I completed the process of growing my hair out from red to what is now white/silver.
My hair is more healthy and the maintenance is minimal. This has given me a new sense of freedom and I feel more of who I am.
How important is makeup to you? Is it part of your daily routine?
Makeup is very important to me, and has become more so since I launched my blog Style Crone seven years ago. I view it as art and I love to learn about new ways to be creative and skilful. I also use it as a form of meditation, similar to creating an outfit.
Applying makeup is part of my daily routine, for the most part. I practice yoga frequently, and if I don't have anything scheduled outside my home except for yoga, I sometimes throw on sunblock, put on sunglasses, lipstick and a casual hat, and off I go on errands. It's a way to simplify my life and manage my time.
Which make-up products do you use and which are currently your favorite?
I'm constantly changing the makeup that I use. I currently use Laura Mercier foundation primer and Giorgio Armani foundation. Everything else is MAC. I'm always open to trying something new and prefer samples before purchase, if possible.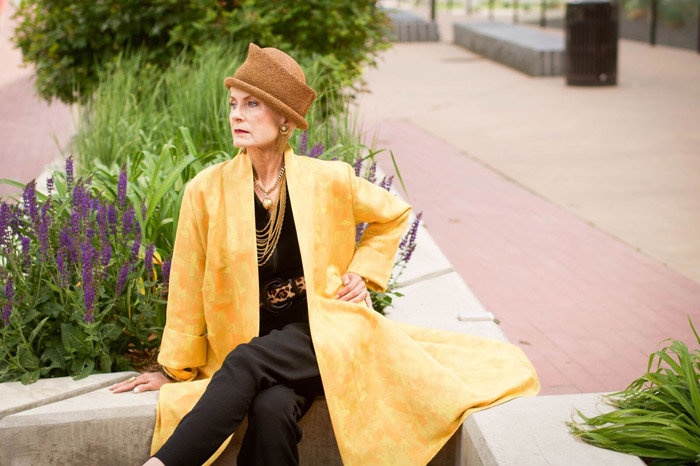 Which products do you use for the night? (if any)
As above, I use Image products, which I described in my morning routine, without the sunblock.
If you could just give 3 beauty and grooming tips to women over 40, what would they be?
1) A healthy lifestyle is the best beauty routine.
I practice yoga and meditation, and other forms of mindfulness to be more self aware and focused. I also believe that the food that we eat is reflected from the inside out. I choose to eat a plant based diet, avoid processed food and chemicals, and drink lots of water. I strive for inner peace, healthy relationships, and believe that beauty is an inside job. Kindness, not judging others and self care are good for the hair and skin.
2) Have fun and experiment!
You can always take your makeup off if it doesn't please you! If you like to go without makeup, that's fine too. Diversity in every area is a good thing.
3) There are no rules.
I don't think that age should determine how we use makeup. Just as I wear what I love, I wear the makeup that I love.
If you want to see more of this fabulous woman, be sure to visit her blog Style Crone or check out her Instagram!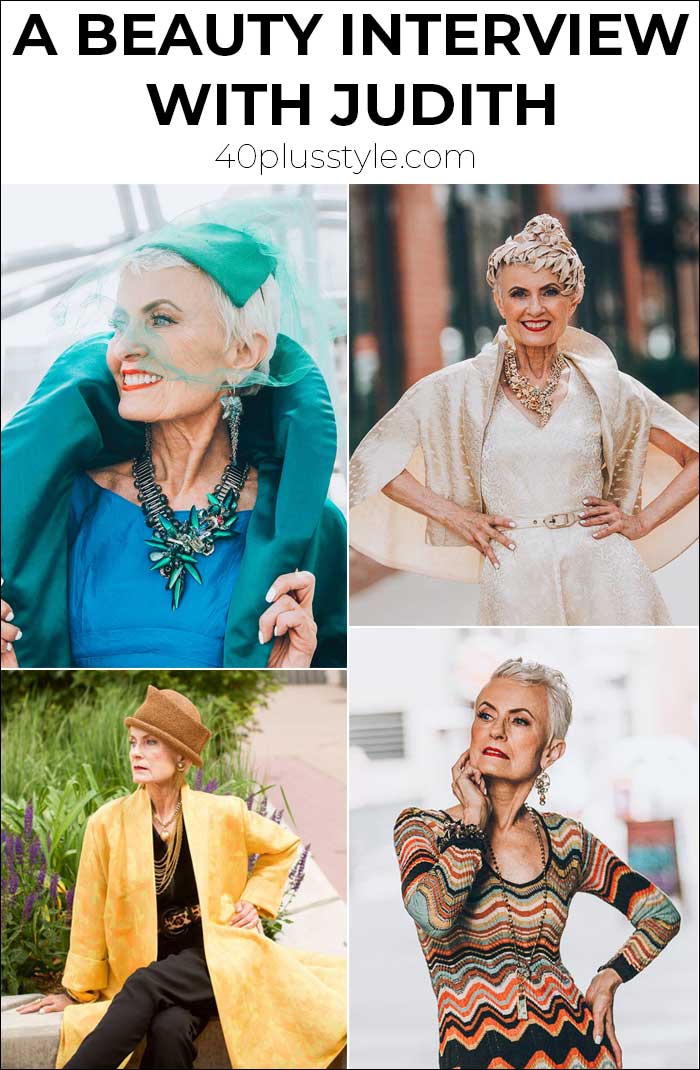 Feature image by www.stylecrone.com
Want to get more articles from 40+style in your inbox, subscribe here.
You can also connect with 40+style on Facebook, Instagram or Pinterest.
Support 40+style by using the links in our articles to shop. As an associate for Amazon and many other brands, we receive a small commission (at no cost to you) on qualifying purchases which enables us to keep creating amazing free content for you. Thanks!