As the head of the IMF (the first woman to hold this position) and France's former Minister of Finance, Christine Lagarde is considered one of the world's most powerful leaders. It would make sense, of course, that her power dressing would also hold an edge of elegant French style.
In this post, we go behind the scenes of the global economic maven and learn how her polished and classic look can be easily achieved beyond the halls of the IMF and high-level meetings.
So, what does it take to dress like the Christine Lagarde?
Quality and effortless class are the foundations of Lagarde's look. She selects high quality, yet simple pieces that are elegant and figure flattering. Though her pieces are quite timeless, she has been known to bring in ready-to-wear runway pieces that seamlessly fit into her overall aesthetic. Some anchor pieces of her look include:
Tailored suits
Silk pattern scarves
Quality pearl jewelry
Luxury leather handbags
The key to Lagarde's look, however, is the emphasis that she places on high quality accessories. She understands the power of accessories and how a simple tweak can alter an entire outfit. She also has a great understanding of how to best flatter her features with the most flattering and strategically placed accessories (from scarves to pearl earrings).
The Christine Lagarde wardrobe
Dresses and skirts
Think luxe work basics with a few surprises and you have a good read on Lagarde's dresses and skirts. Like the perfect capsule wardrobe, her pieces are meant to be mixed and matched to create additional looks. From neutral pencil skirts to jewel tone figure flattering dresses, a a multiplicity of blazers, jackets, and scarves can be thrown over her dress and skirt selections.

Tops
For her Monday through Friday office attire, you can typically find Lagarde in structured button-down tops and neutral silk blouses (often a tie-neck style). Off-duty, she seems to prefer loose fitting and flowy pieces silk pieces.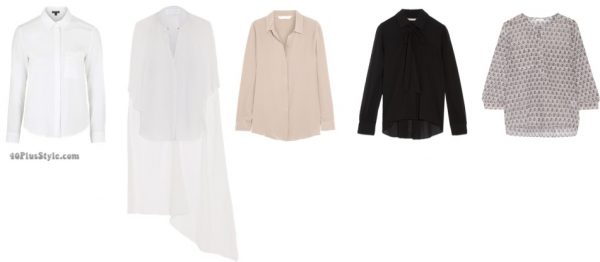 Pants
Once again, her pants not only flatter her figure but are also meant to be paired with a number of pieces in her closet. Whether she is going for a matching pant suit or a contrast look, Lagarde's trousers are always perfectly tailored. We especially appreciate when she dives into the wide leg style that never look under or over-done, but rather are quite elegant and refined.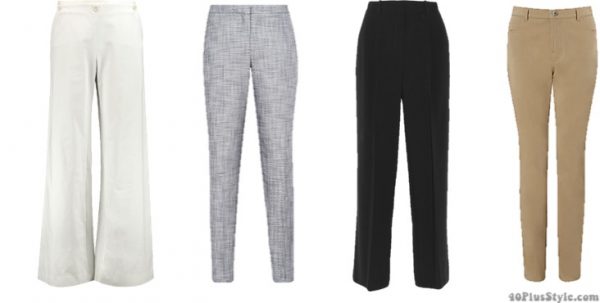 Coats and Jackets
Much of the magic happens with how well fitting Christine Lagarde's blazers are. For more insight on how blazers should fit perfectly, take a look at my article on how to fit a blazer. Lagarde is a master at this and she has a wide array of blazers to match most any of the pants, dresses, and skirts she has in her wardrobe.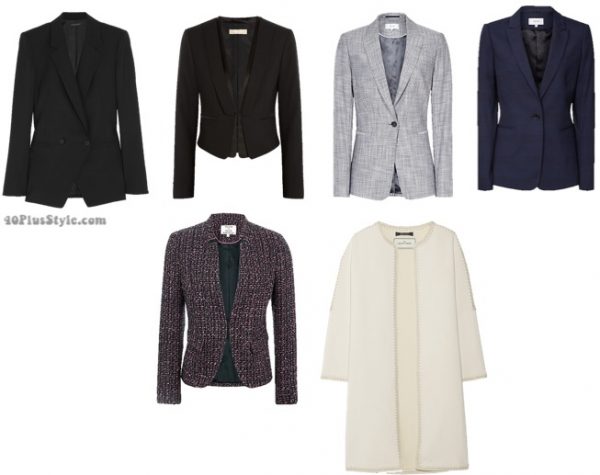 Shoes
Black and nude round toe pumps are a mainstay in Lagarde's wardrobe. The heels are never too high and the look is always high quality, but unpretentious. From galas to a typical day at the office (as typical as the head of the IMF's day can get!), Lagarde has been seen in her signature round toe pumps.
Another signature look for Lagarde, is pairing black riding boots with her skirt or dress suits. The looks is unexpected, but for her it absolutely works without looking unprofessional. The key here is that she opts for monochromatic looks with a boot that is completely unadorned. Off duty, Lagarde can typically be seen in loafers.

Accessories-Jewelry
If you were to play the word association game with Christine Lagarde's style, pearls would most likely be one of the first words to come out. She loves her pearls.
From a multistrand pearl necklace, intertwining her single strand necklace with a scarf, to a pearl cocktail ring, Lagarde's signature look comes with a healthy dose of pearls.

Accessories
Luxury scarves, gloves, handbags, and belts are the most dominant element of Lagarde's style. This is how she is able to make a gray pant suit or a black dress with a blazer completely stand out. She is known for being a big fan of Hermes bags, however, styles from Michael Kors and Calvin Klein can help you achieve this very same look at a more manageable price point. HEr scarves are also a Lagarde symbol. It has been said that when she takes of her scarves, it is akin to her letting her hair loose and getting deep into the matter at hand.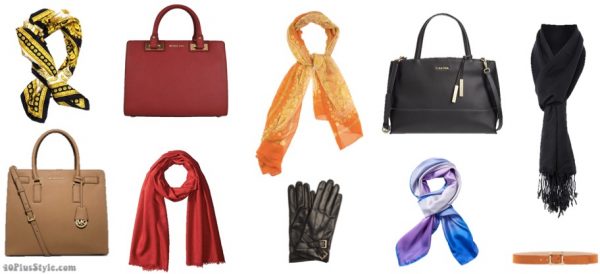 Here are 9 looks inspired by Christine Lagarde that you can easily replicate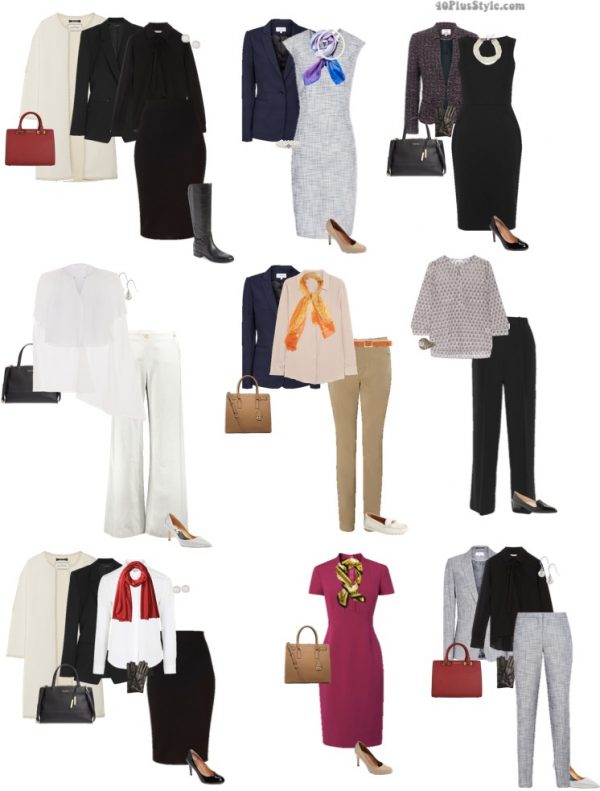 Read our ultimate guide to creating a capsule wardrobe that works best for you.
Shop the looks featured in the post here below

Are you a fan of Christine Lagarde's style?

Like this article? Share this on Pinterest!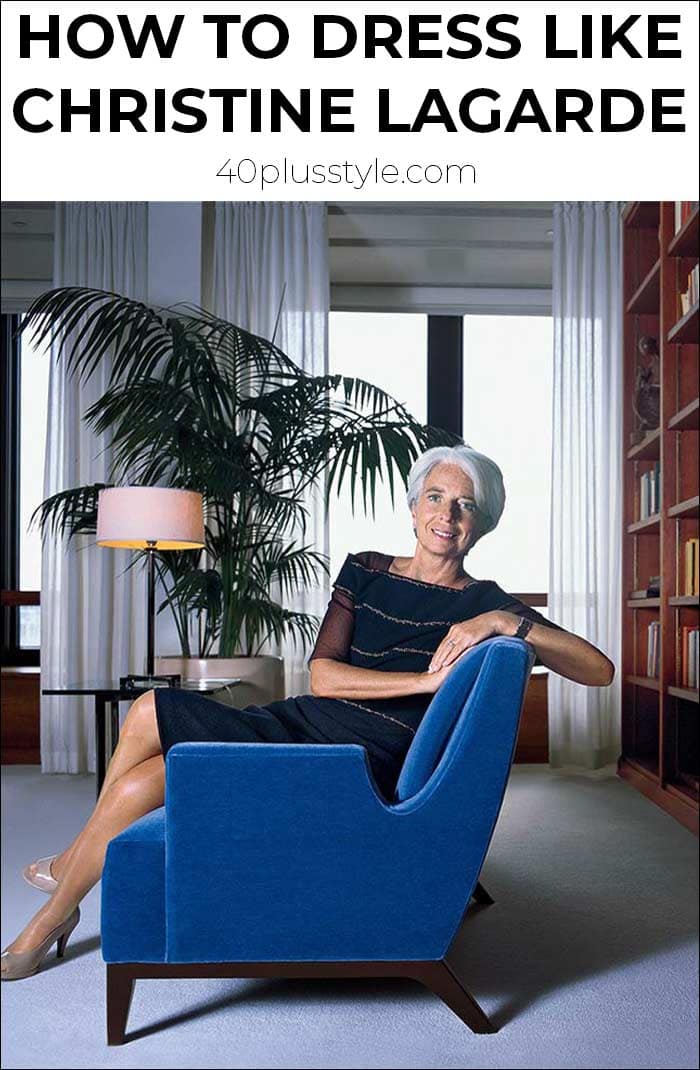 Feature image by Vogue
Want to get more articles from 40+style in your inbox, subscribe here.
You can also connect with 40+style on Facebook, Instagram or Pinterest.
Support 40+style by using the links in our articles to shop. As an associate for Amazon and many other brands, we receive a small commission (at no cost to you) on qualifying purchases which enables us to keep creating amazing free content for you. Thanks!