If you have been following me on Instagram, you will know that I've recently been to Iceland. An incredibly beautiful country that I highly recommend you visit.
In today's article I will whet your appetite about this beautiful country and show you what to wear to Iceland and what to pack.
What to wear in Iceland in summer
As the name Iceland suggests it does not really get very warm in summer. Although you may be lucky to see the sun regularly (I was) it's still very cool most of the time so warm clothing is essential. However, the weather changes all the time so wearing layers is key to being comfortable.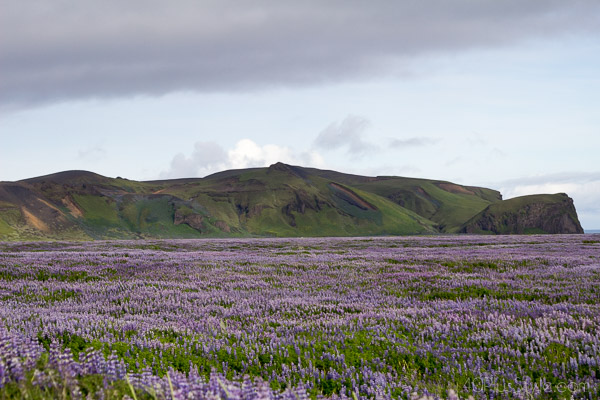 Since Island is very much about exploring its beautiful nature you will also want to pack mainly practical clothing that will help make exploring comfortable and pleasurable.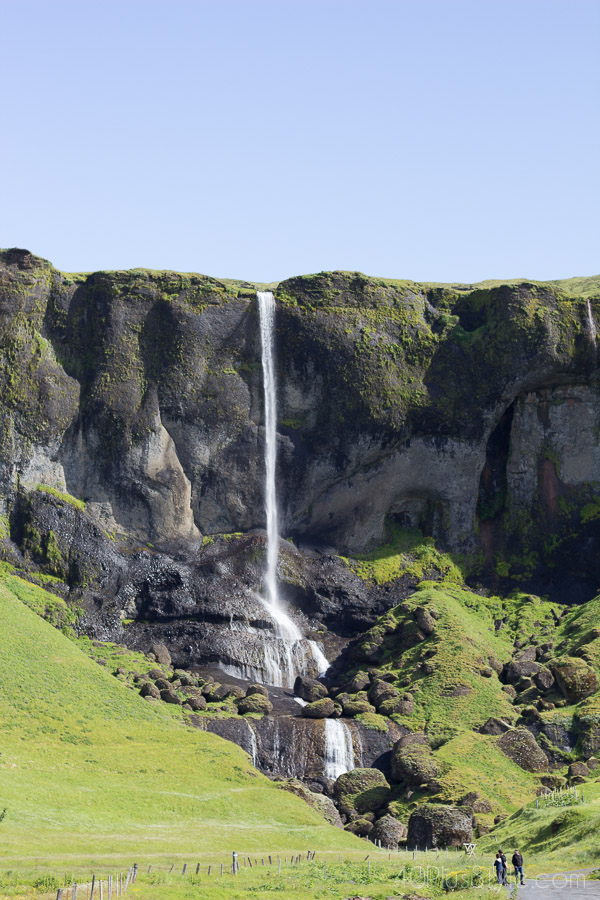 Here is what I wore most days
Camisole
My  first layer was a regular singlet. I like wearing these as a first layer to streamline my clothes and get warm and comfortable. You can review our article on the best camisoles here.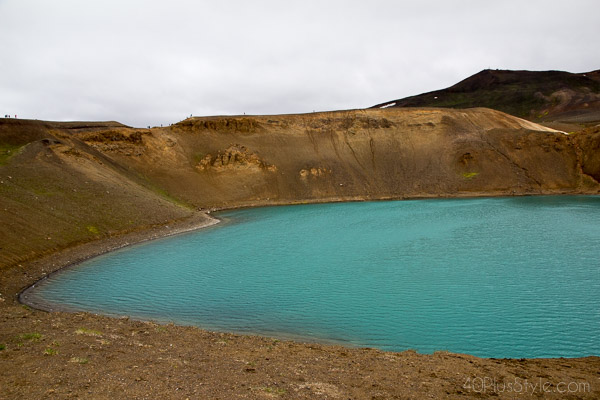 Uniqlo heat tech t-shirts with long sleeves
An ideal second layer is a form fitting stretchy t-shirt with either long or short sleeves. I love my heattech tops from Uniqlo.
I have them in various thicknesses and brought them in black, white and burgundy. As I get cold easily I like my long sleeved versions but you could also suffice with short sleeves.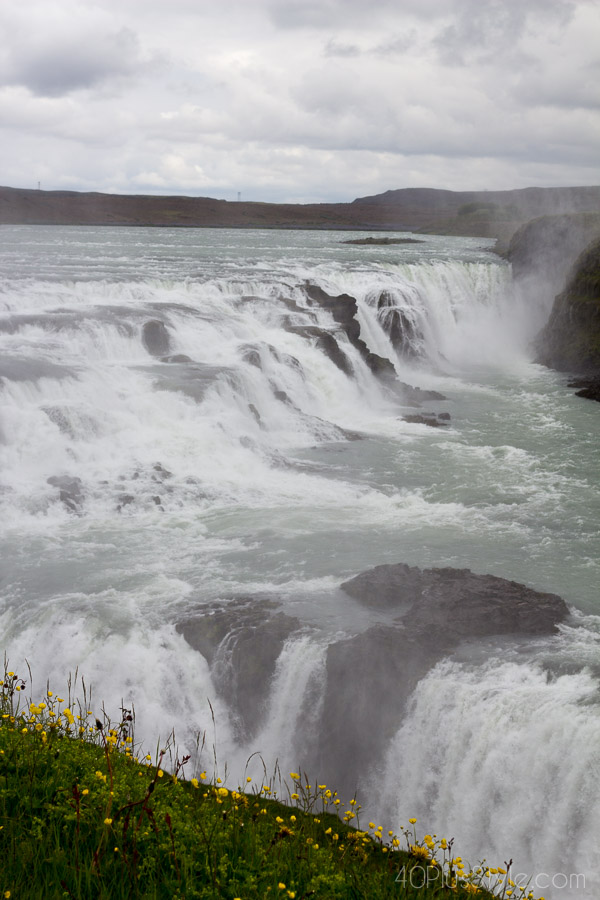 A fleece jacket
I got a fancy fitted one in Lila and this is what kept me nice and warm. Since I wore thin layers underneath, even with this jacket on I still did not look bulky. It's easy to put in my back pack when it got too hot, but I wore this most of the time.

(Skinny) stretchable jeans
I took very stretchable skinnies in black (2 versions) and my blue jeans. All 3 were very comfortable to wear and I did not need any special pants. You can also consider water proof pants or special tracking pants.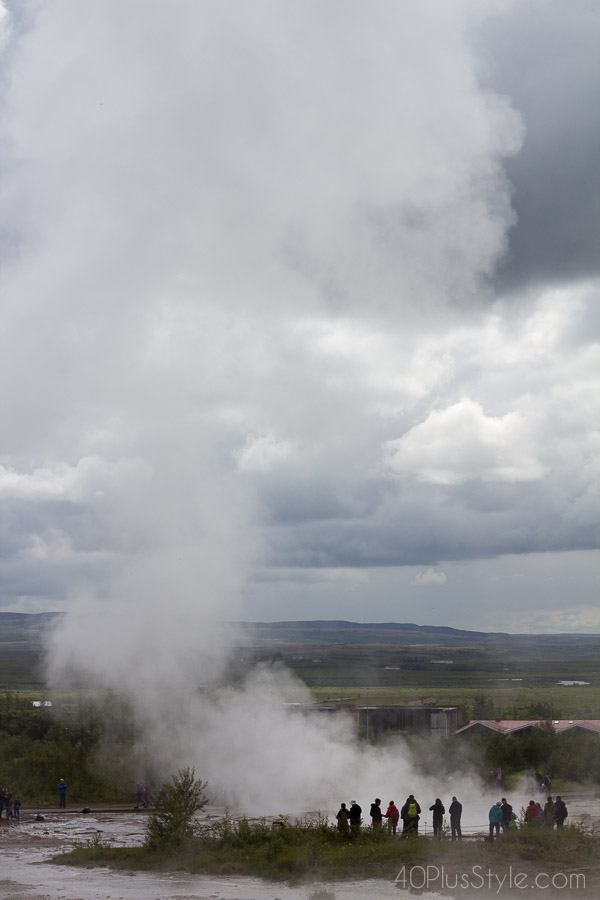 A good rain coat
Bringing a rain / wind jacket is absolutely essential in Iceland. Hardly a day goes by when it doesn't rain (although we were very lucky to get very little of it) and you want to keep warm and dry.

I invested in a really good rain jacket that looks good as well. Longer than a regular rain jacket and super light weight, it was easy to take it on an and off and store in my back pack when I didn't need it.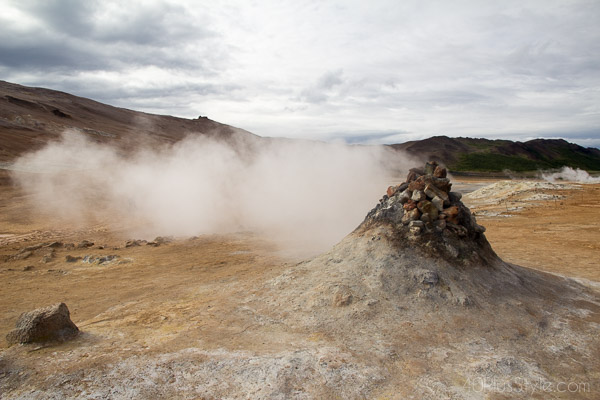 Note that it even has a bit of a high low feature!!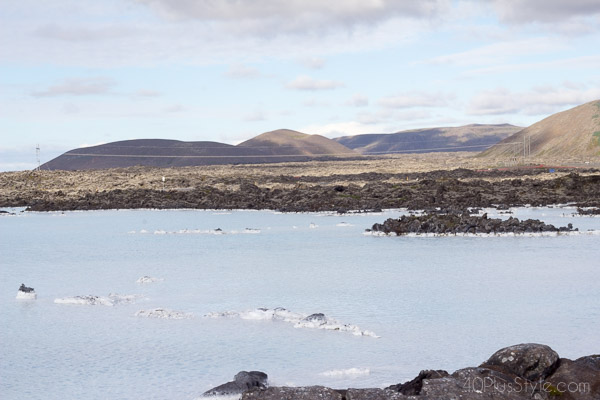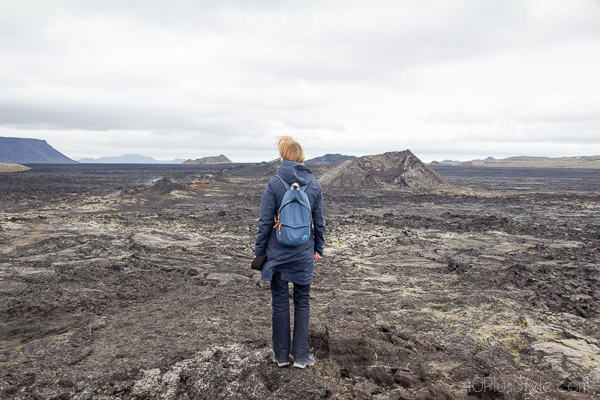 I also like the fact that it's quite neutral. although  a lot of active wear is bright coloured I actually think that the pictures look nicer when you blend in a bit with the landscape rather that stand out too much.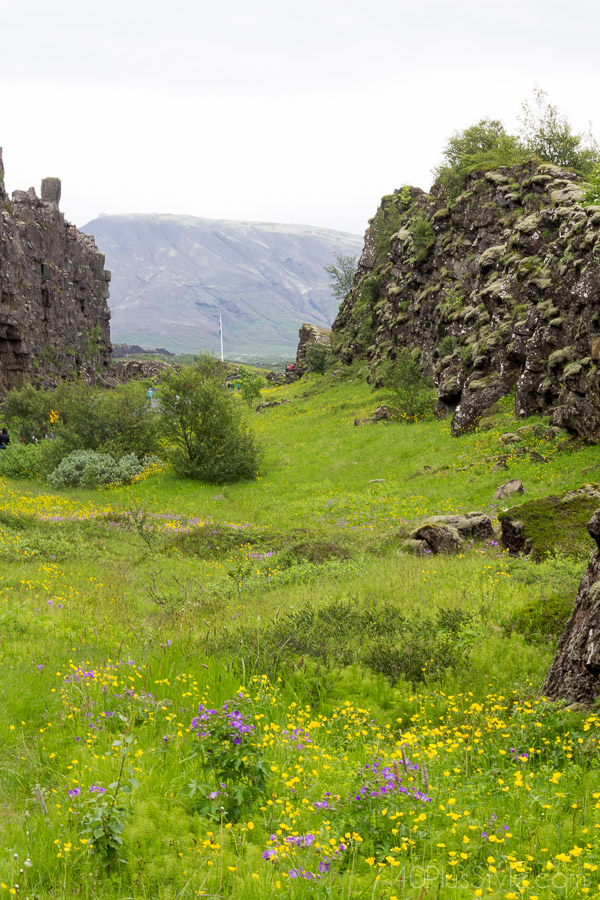 Comfortable walking shoes
Due to a bad experience 20 years ago with tracking shoes I never purchased these anymore. This time my husband encouraged me to do so as he didn't feel the soles of the booties I was planning to take were safe enough.

I invested in lightweight waterproof walking shoes and I'm so glad I did. I wore these all the time and they were so comfortable. Walking in the mountains will never be the same again!
I had lightweight ankle shoes that were water resistant. Forgot brand could be the North face.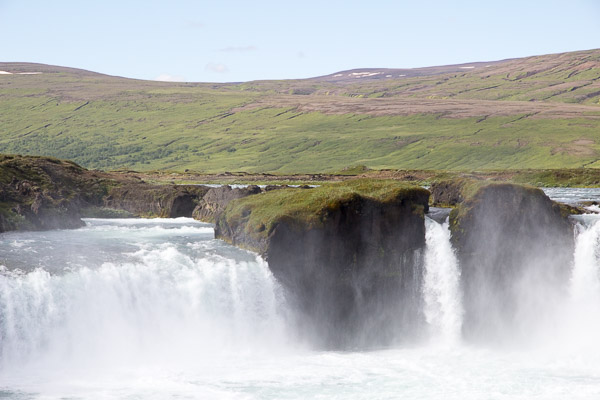 Good socks for your shoes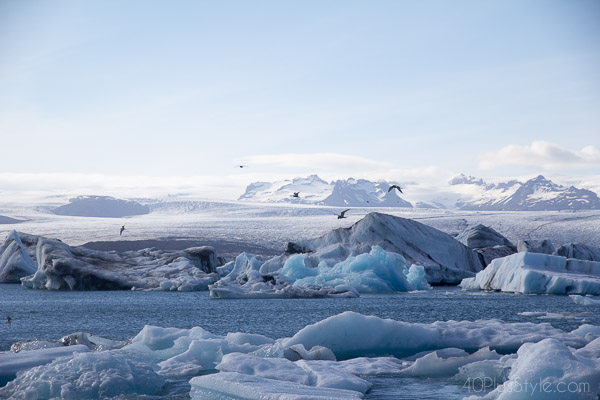 A scarf
I would take 2. A light scarf for milder weather and a warmer one for colder weather.
One or 2 fancy sweaters
If you go out in the evening or for your visit to Reykjavik, you may like to take 1 or 2 fancier items.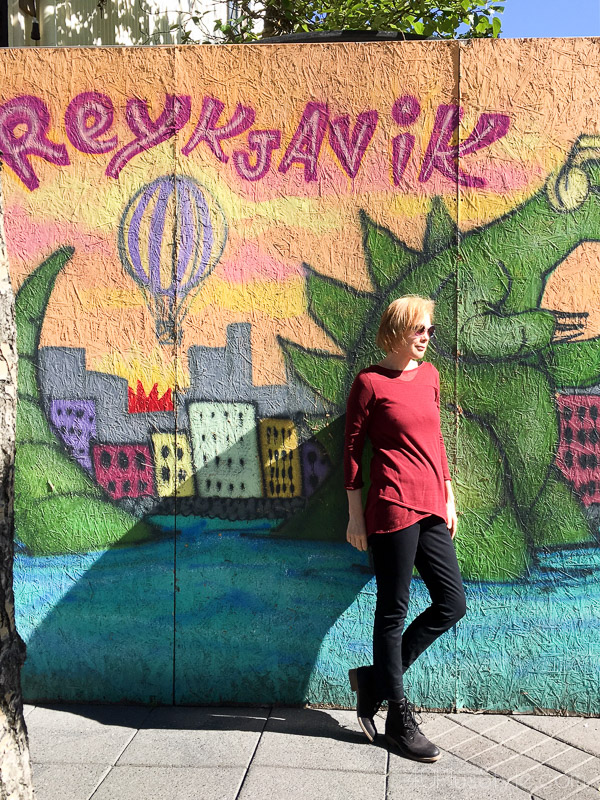 I brought my asymmetrical sweater (on sale) that I could layer over one of my long sleeved t-shirts.
Extra booties
I wore my other comfortable booties for those days that I wasn't trekking or exploring. Mainly for the airport and in Reykjavik.
A sleeping mask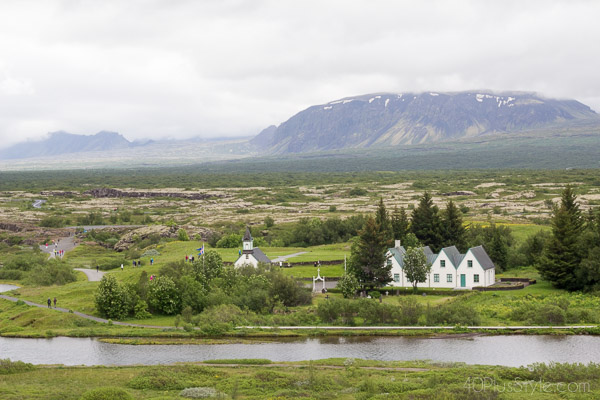 It's light 24/7 in Iceland which can play havoc with your sleep. If you think that the country has prepared for this and has black out curtains think again! They do the exact opposite. We stayed in 7 different places and none of them blocked the lights. One of them even had see through curtains.

Optional light down jacket
I actually did not pack mine and did not miss it. If you have a good fleece jumper and combine that with your rain coat, that will be enough for summer.
I had an amazing trip and was happy with the things I packed. I hope this packing and inspiration guide will have gotten you clear on what to wear In Iceland in summer and perhaps even have inspired you to visit Iceland yourself.
Have you visited Iceland? What did you wear?

Want to get more articles from 40+style in your inbox, subscribe here.
You can also connect with 40+style on Facebook, Instagram or Pinterest.
Support 40+style by using the links in our articles to shop. As an associate for Amazon and many other brands, we receive a small commission (at no cost to you) on qualifying purchases which enables us to keep creating amazing free content for you. Thanks!