It's wise to write travel reports as soon as possible after returning from you holidays. It's already been a while so before I before I forget even more about my trip, here are some photos from our stay in Swakopmund and Walvis Bay in Namibia.
We travelled by car to Swakopmund for our next stop in our Namibian trip after visiting Etosha Park.
On our first day there we visited what is called moon valley an area of the Namib desert, about 30km east of Swakopmund. It's not hard to see why it's called the moon valley when looking at the pictures and the area provides many breathtaking views.
It's incredible how some vegetation can still survive in this hot and dry climate…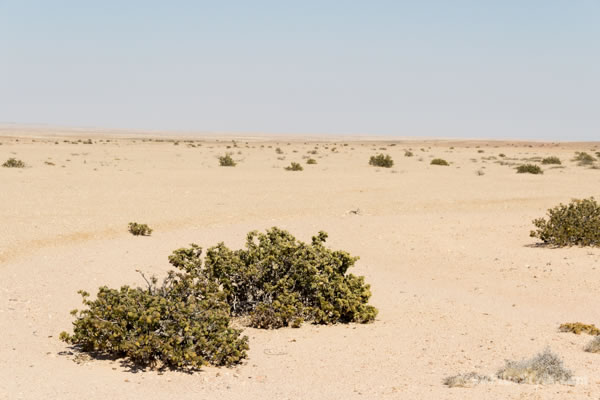 It was very cold in Swakopmund in the morning as the town is often covered by a cold mist at that time. I left our hotel with multiple layers on. However, when we travelled out of the mist and into the desert, it was really hot! My shorts and t-shirt would have been better here.
For lunch we stopped at Goanikontes Oasis which is a surprising little spot of green among the vast desert.
They even had lamas there!
And a peacock…
A bit further on we saw some ostriches…
On that same day we also travelled to Cape Cross Reserve where there are thousands of seals laying around.
It's incredibly how many seals there are here. Many on the beach but just as many in the water.
Imagine the noise all these animals make! So loud. And the smell! In fact the smell was so bad that my cousin almost got sick and fled back into the car. It took her days to get rid of the smell completely.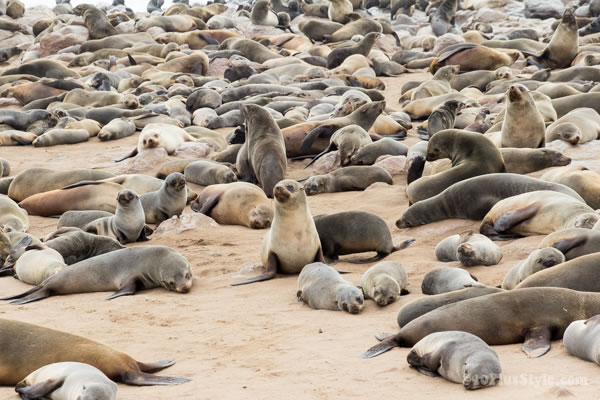 By this time we were back in the mist and it was cold! Seldom have I experienced a bigger change of temperature in one day. A winter jacket would have been very welcome. Instead I put on several layers and a light jacket. You can forget about good hair here!
A lone jackal, perhaps looking for some food?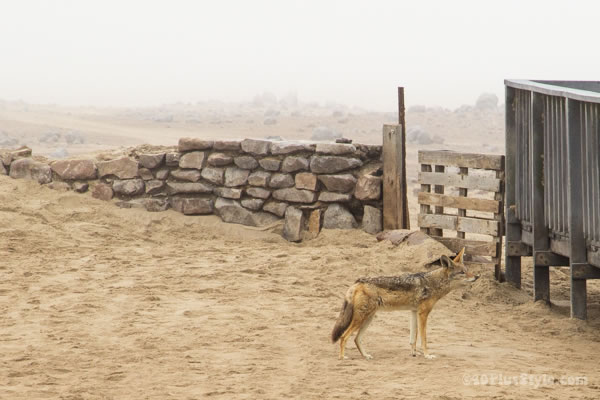 Just one of the other views we passed…
The next day we passed by Walvis Bay where I was mesmerised by the beautiful pink flamingoes.
Stunning and beautiful when they stand. But even more colorful as they fly. They don't want you to come too close…
and they quickly fly away …
When you keep a safe distance though, they are very relaxed…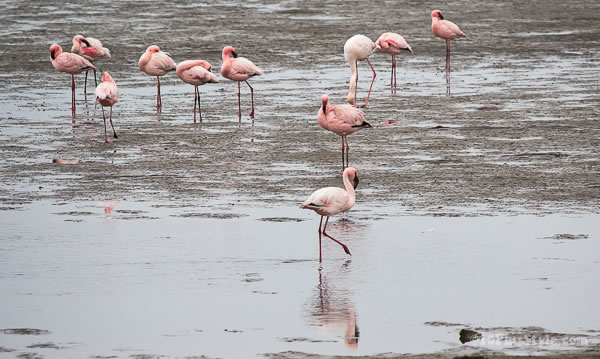 And just enjoy strolling on the beach…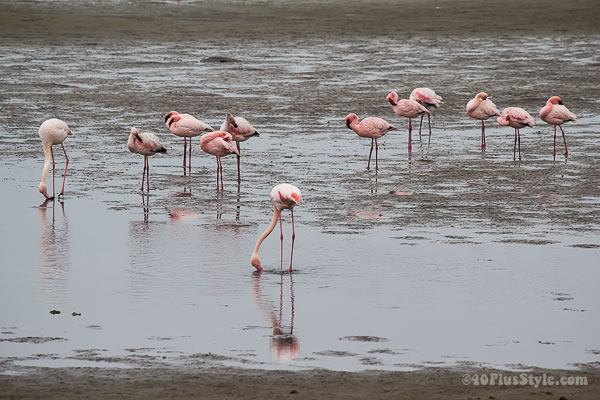 We had a fabulous few days in Swakopmund. Still one travel report to come when I will tell you about our experience in the Sossusvlei!
Which country is on your wish list to travel to?

Want to get more articles from 40+style in your inbox, subscribe here.
You can also connect with 40+style on Facebook, Instagram or Pinterest.
Support 40+style by using the links in our articles to shop. As an associate for Amazon and many other brands, we receive a small commission (at no cost to you) on qualifying purchases which enables us to keep creating amazing free content for you. Thanks!