Most of us in our 60's or even earlier will face lifestyle changes, full or semi retirement or switching from a full-time career to part time work or volunteering.
All my adult life I worked in an office and knew exactly what clothes I needed for work, social activities and casual wear, but after leaving the corporate world it took quite a while to figure out how I wanted to dress and what clothes I needed.
After talking with many women, it was obvious that we all have different requirements, but the common denominator was that we want a stylish, casual and comfortable wardrobe that flatters us.
So how do we develop our wardrobe to cover our new lifestyle?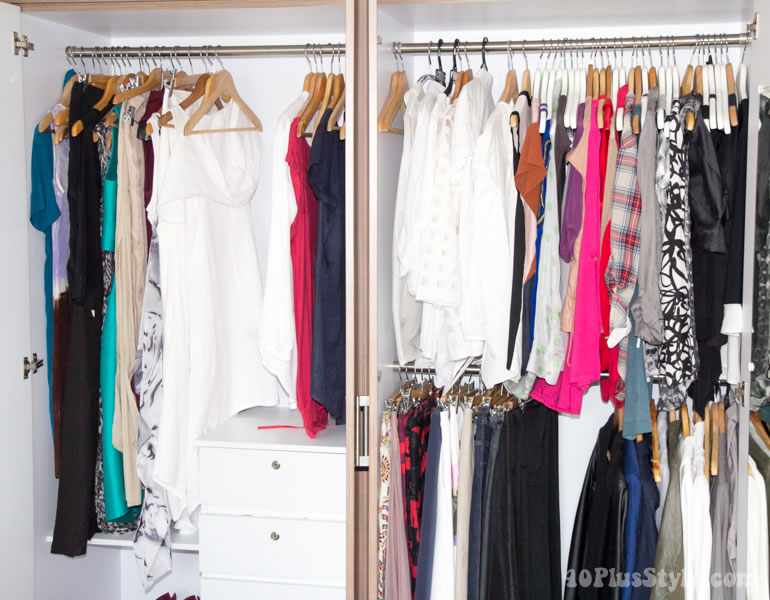 #1 Clean out your closet
Firstly, clean out your closet and give away your business clothes that you will no longer wear. Keeping those will just take up useful space and you will help someone who could benefit from your donation.
There may be some items that you may want to keep such as blazers or trousers that can be incorporated into a more casual wardrobe.
#2 Determine your lifestyle
Write down all your activities and what percentage of your time will be devoted to each.
Are you completely casual most of the time? Do you still need dressier clothes for meetings and appointments? You may be travelling more or moving to a different part of the country or spending winters in a warmer climate. You may be taking care of grandchildren or aging parents. You may have a busier social life now that you have more time and need more out for dinner clothes.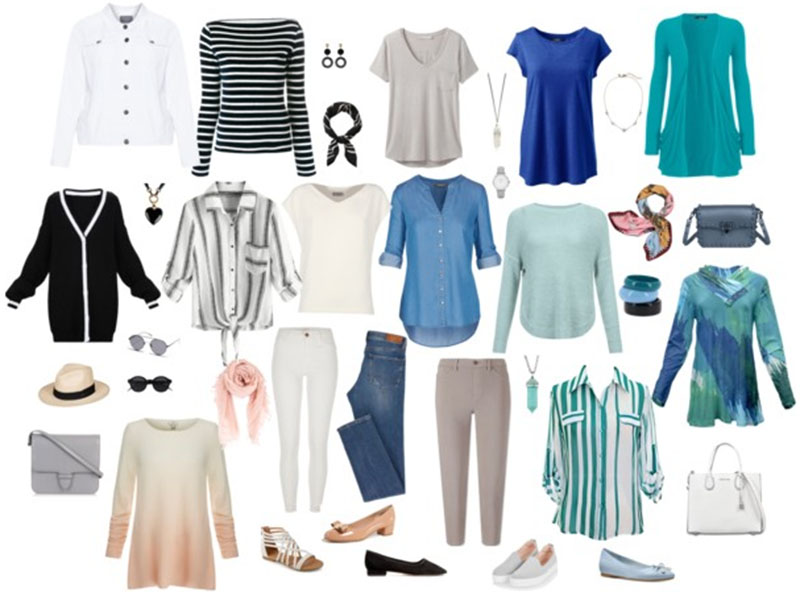 #3 What do you need for each lifestyle activity?
Decide which activities will need most of your wardrobe and if some of those items can cross over. Once you've figured out the percentage per activity, write down how you want to dress for those.
You may want a dressy casual look for lunches with friends and a more casual look for when you are with your grandchildren. You may still have meetings and functions that require dressier clothes.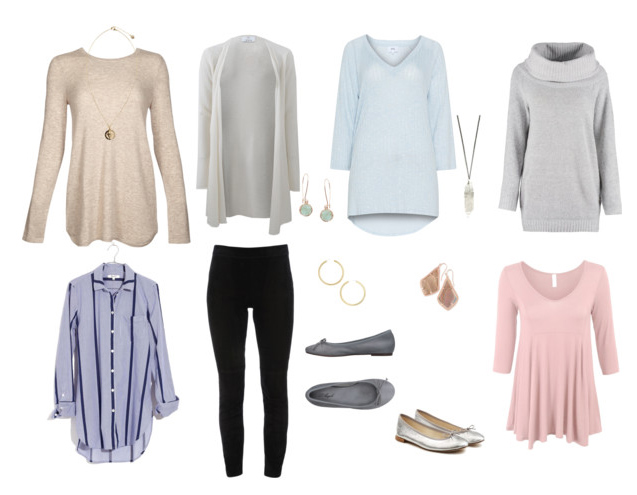 #4 Determine your personality
Consider your style personality. Are you classic, romantic, bohemian, dramatic, minimalist or sporty? Each personality type will have different choices.
Anyone watch "Grace & Frankie"? Look how different they dress. Grace is classic and Frankie a creative bohemian. Maybe you always dressed conservatively for business but now you want your creative personality to shine, so experiment, this is the time to do it.
If you are unsure what your personality style is or what is flattering on you, I highly recommend Sylvia's Style club and the 21 steps to a more stylish you course.
#5 Identify what you still like
Identify what you liked from your past wardrobe and modify it if necessary. For example, I always enjoyed wearing suits to work, so with my more casual lifestyle I have added several long dusters and casual blazers to create a similar look.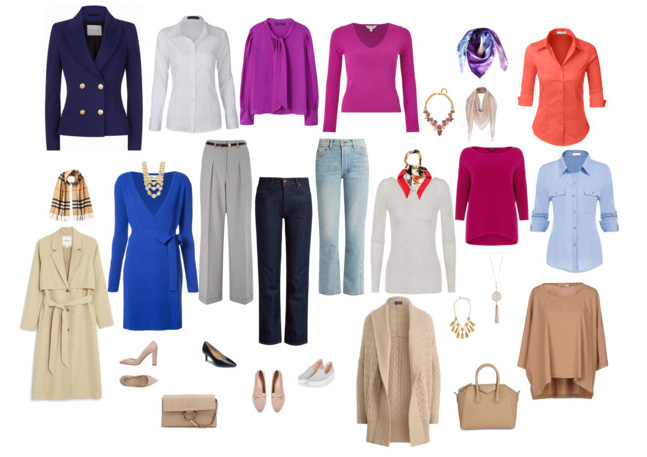 #6 Identify new stores
You may need to find different stores to shop at as you might have a smaller budget to spend on clothing now. My favourite stores specialized in business attire, so I had to search for more casual stores that weren't catering to the 20 something set. Avoid stores or departments within stores that are targeted to older women as they tend to carry frumpier clothes.
#7 Dress well, even if you are at home
Don't fall into the trap of thinking that if I'm at home all day and nobody will see me, I can lounge around in my pj's. You will feel better if you put in a bit of effort getting dressed and have a casual at home wardrobe that you feel good in.
Leggings with tunics and long sweaters can be both comfortable and stylish. Just add a pair of earrings and some lipstick and you are ready for company or to run an errand.
#8 Invest in quality basics
Invest in quality basics and then add some inexpensive trends each year to keep your style current. Keep your basics neutral and add colour with tops and accessories.
#9 Be selective
Be selective and buy items that will coordinate with other pieces in your wardrobe. Resist buying on impulse. That blouse may look great on you, but if you have no use for it, it will just hang in your closet. Having a well coordinated wardrobe will save you money as all the items will work together.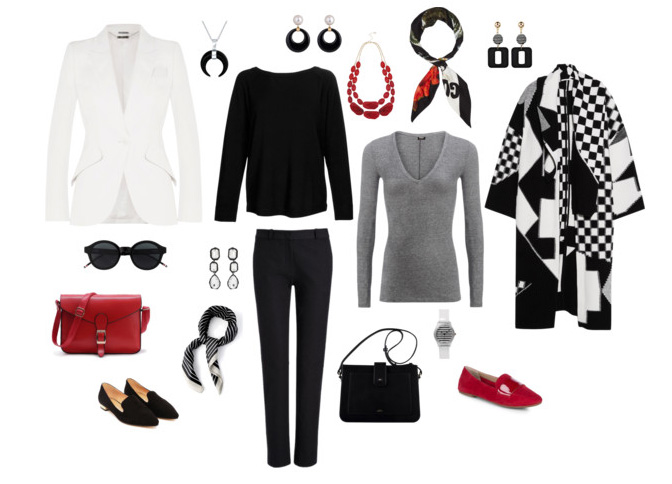 #10 Use accessories
And keep in mind that basics can be dressed up or down depending on how you accessorize. Jeans and a top can be dressed up with scarves, shoes and jewelry thus extending your wardrobe. If you travel, that is a fantastic opportunity to pick up unique accessories.

#11 Focus on fit
Select clothes that fit well and flatter your shape and don't give up style for comfort by wearing slouchy, oversized clothes. You can find comfortable stretch fabrics are in any style and price range.
#12 Use color
Know which colours best suit you. It's even more important as we get older to wear colours next to our face that are flattering.
#13 Wear what makes you happy!
And lastly, buy what makes you happy and expresses your uniqueness. This is your time to shine.
Are you happy with your retirement wardrobe or are you ready to make some changes.?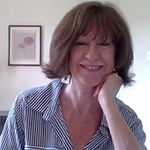 Author bio: Yvonne Grzebien's passion for fashion started at a young age through modelling and then progressed to working in the fashion and cosmetics business for many years. She also has training as a Colours Consultant. Yvonne lives in Canada and when the weather permits you will find her on the golf course.
Like this article? Save it on Pinterest!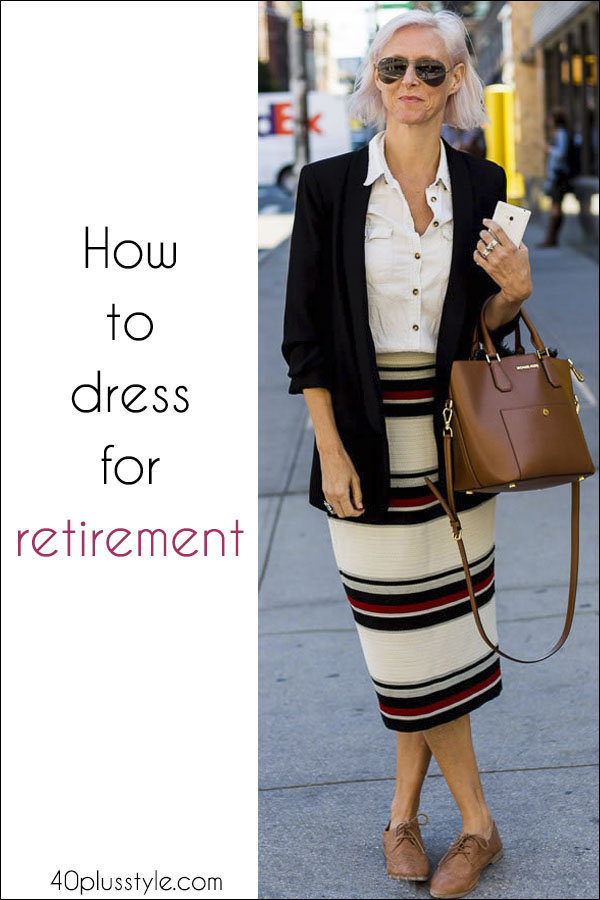 Want to get more articles from 40+style in your inbox, subscribe here.
You can also connect with 40+style on Facebook, Instagram or Pinterest.
Support 40+style by using the links in our articles to shop. As an associate for Amazon and many other brands, we receive a small commission (at no cost to you) on qualifying purchases which enables us to keep creating amazing free content for you. Thanks!