Do you find thinking of new gift ideas for men tricky? I know I do.
Picking out a present for the man who has everything is really hard. Picking out a present for a man who has style – and he must have lots if he has you in his life – is even harder.
Thankfully, the 40+ Style Community is always the place to go if you want honest advice and fantastic suggestions. While usually, it's a source of outfit inspiration, the group also had some fun, unusual, and practical gift ideas for men.
Here are some of your best suggestions, along with a few of my own. Don't forget to leave your own ideas in the comments below.
Wireless headphones
A great idea if your man is into his music. Wireless headphones could be perfect for anyone who wants to focus on their music without any distractions, or who wants to listen to their favorite tunes while jogging or exercising without any wires getting in the way.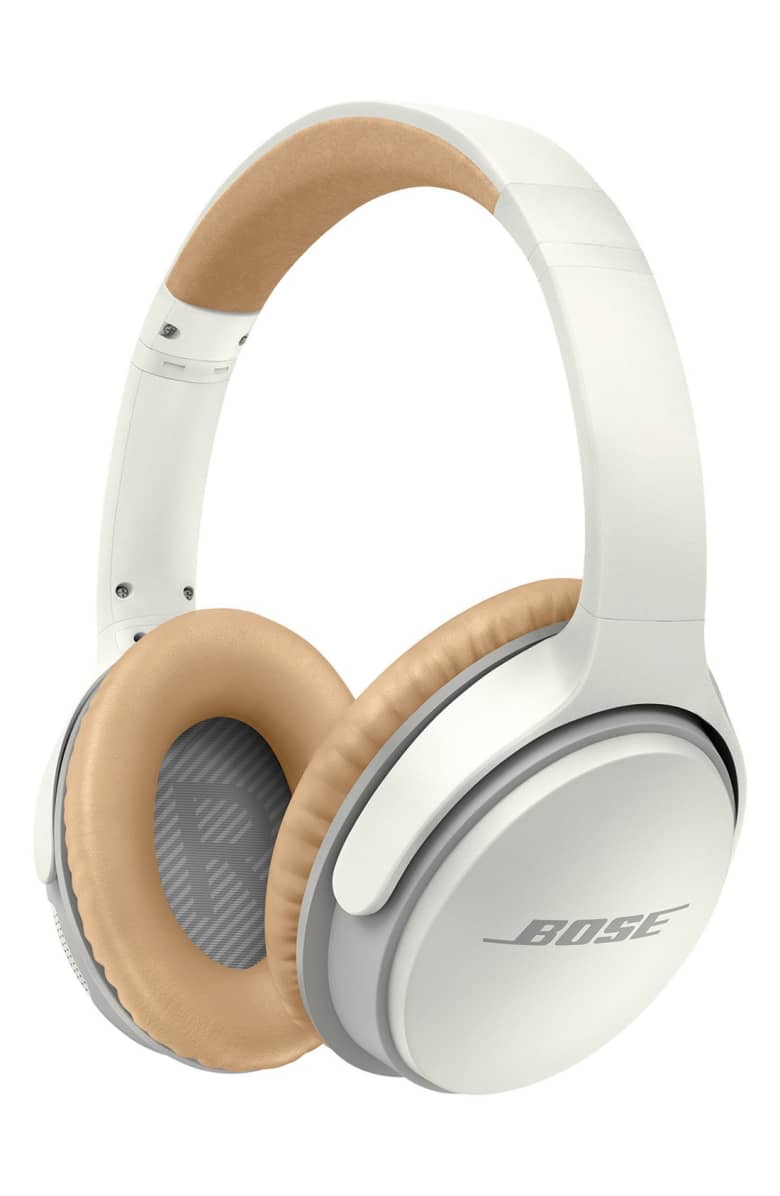 These ones from Bose are stylistically similar to designer wireless headphones. But, if you're choosing a pair to do sports in, you probably want a smaller pair like these Bose earbuds, which have a five-hour battery life, so they should deal with even the longest of workouts. Perhaps even a marathon!
Leather gloves
Another gift that definitely works for both the men and women in your life. These leather gloves are from British brand Barbour and should last for many winters.
Cashmere sweater
I always think that wearing cashmere is like wearing a hug, so it's the perfect gift. A classic cashmere sweater like this one from Nordstrom will never go out of style.
If the man you're buying for already has a cashmere sweater, or you aren't confident about his clothing size, you could opt for a cashmere scarf instead.
I definitely wouldn't mind one of these myself. So, it's kind of a win-win. If I buy him one, I get to drink the wine from it. Now where did I put the corkscrew?
This Whirlpool wine fridge from Target has space for 25 bottles – surely enough for festive dinner parties!
If your man is an avid reader, books are always a great gift for Christmas. A good suggestion from the 40+ Style Community was to keep an eye on his Amazon wishlist and to purchase the books he hasn't yet got.
Hot sauce kit
If your man is anything like my man, he will add hot sauce to everything. This kit has sauces from around the world.
A gadget
Does the man in your life love his gadgets? If so, how about a new fitbit for the fitness enthusiast. The new Fitbit Charge 3 is even swimproof and offers up insights about calories burned, distance covered and hours slept.
If he's an avid reader, you could go with the fourth generation Kindle Paperwhite which also has audible integration so you can listen as well as read. If you want to stretch your budget a little, the Kindle Oasis is larger, but lighter, and has more features.
Classic sunglasses
Protect his eyes from the low winter sunshine, or choose a pair ready for your next vacation. Opt for a classic style such as this Clubmaster style from Ray-Ban.
Cologne
While aftershave may not be an original gift, it definitely doesn't have to be boring. Opt for a classic cologne that you know is his favorite, or one which he hasn't tried before. My other half has been dropping heavy hints about finding some Dunhill in his stocking this year.
Chelsea boots
Every man should have a pair of Chelsea boots in his closet. These Chelsea boots from Clarks are in a classic tan color, but you could opt for a gray or a black too for fall and winter.
Smartphone lens
If your loved one loves to take photos, then turning his smartphone into a fully-fledged camera could be a good gift option. This mobile lens set features wide angle, fisheye and macro lenses.
So, you can take extreme close-ups as well as having a great option to capture scenery when you travel.
A new overcoat
Is your man a snappy dresser? Or would you like him to be? How about a new overcoat. Plaid is a big trend this season for both men and women. This checked coat from The Rail would look great to dress up a simple jeans and sweater.
I've recently discovered The Rail as a menswear brand. It's exclusive to Nordstrom and features a combination of smart and casual looks.
A facecare set
If your other half is anything like mine, he steals your moisturizer. So to save yours, buy him his own! It's a win-win. I'd love to receive something from Kiehl's myself. This men's grooming set features moisturizer, serum, cleanser and eye cream.
An experience
Often it can be hard to come up with the perfect gift ideas for men because you feel like you've already bought them one of everything. That's why an experience can be appreciated more.
If your partner, father, brother, husband or grown-up son loves the arts, you could get theatre tickets, if they're a big foodie, maybe you could buy vouchers to that new restaurant that they've been wanting to go to, if they are into sports, would they like some coaching sessions or perhaps they would like an experience like rally driving or a flying lesson.
A charitable donation
If you know your loved one has a charity they already support, or want to support, or a cause close to their heart, you could opt to donate to charity in their name.
What are your best gift ideas for men? Let us know in the comments. You never know, you may just help to provide some gift inspiration this holiday season.
Like this article? Save it on Pinterest!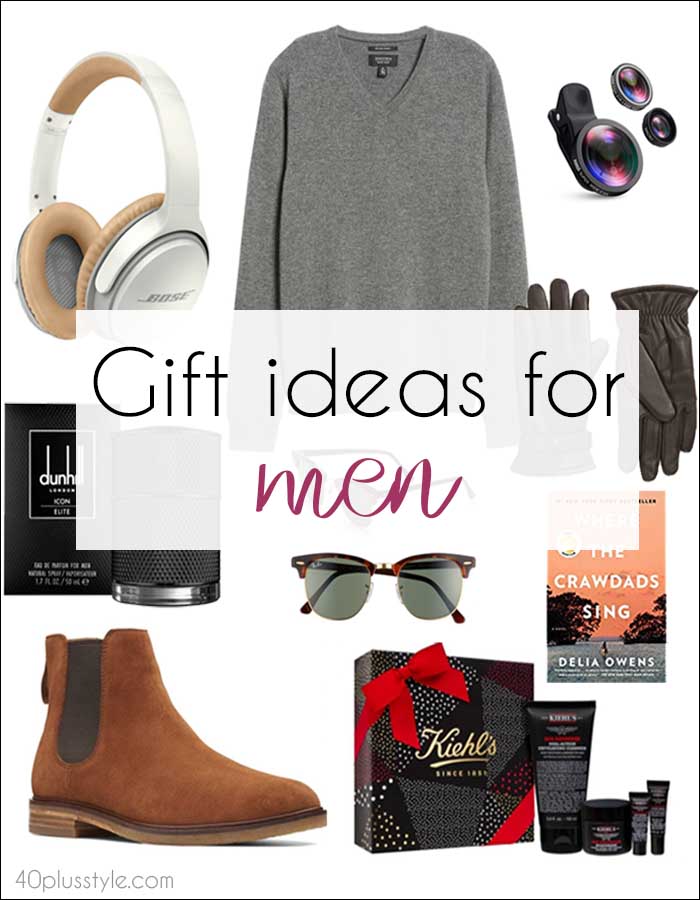 Want to get more articles from 40+style in your inbox, subscribe here.
You can also connect with 40+style on Facebook, Instagram or Pinterest.
Support 40+style by using the links in our articles to shop. As an associate for Amazon and many other brands, we receive a small commission (at no cost to you) on qualifying purchases which enables us to keep creating amazing free content for you. Thanks!