Following our feature on Dutch style, our style star this week resides in The Netherlands. She describes her style as feminine with a sturdy touch and defies the Dutch tendency to wear denim and likes to break the 'Dutch Style' rules! Find out how in this style interview.
Can you tell us a little bit more about yourself?
My name is Nancy and I am living with my boyfriend of almost 25 years and our two Mainecoons Castor and Teun in The Netherlands. I have a hereditary lung disease.
As a point of reference which age group do you belong to or perhaps you are willing to share your age?
I will be 38 at the end of August…….. for the twelfth time!
Can you tell us a bit more about Nancy's Fashion Style and why you created it?
Nancy's Fashion Style is a fashion blog with my personal style and touch. A year and a half ago I started blogging after struggling for two and a half year with the fact that I couldn't work anymore and finding a meaningful daily schedule.
I have always loved fashion and writing so eventually I got the idea to start a blog.
How would you describe your own personal style?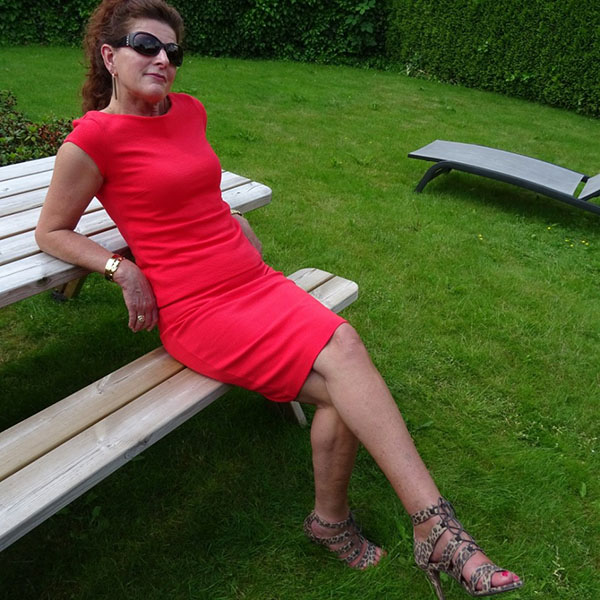 Feminine with a sturdy touch. At least, that's how I see myself.
But other people can often look very different at you, perhaps people think I am a bit dowdy (I hope not!).
What would you consider the most important components of your style?
Pencilskirts and peeptoe's.
Where do you live and how does that influence your style?
I live in a village near Arnhem in the East. I used to call my area Jeans Country, I think about 85% of the population here wear jeans. Awful.
It does not influence my style, I have my own style and I wear what I want and like. And I don't like jeans. (okay, perhaps sometimes….please don't show a picture of me in jeans! haha)
Do you feel you have a signature style?
I'm not sure. A signature style often seems to mean that you always wear the same item, just in different colors or fabrics. I love pencil skirts but I also love full circle midi skirts.
So in that way I don't think I have a signature style.
What inspires your outfit choices the most?
My mood! One day I want to wear color, the other just black. It wouldn't work for me to pick clothes for the next day ahead of time as I wouldn't want to wear that item in the morning.
It just depends on how I want to feel that day: do I want to be posh, or sturdy, or trendy or whatever?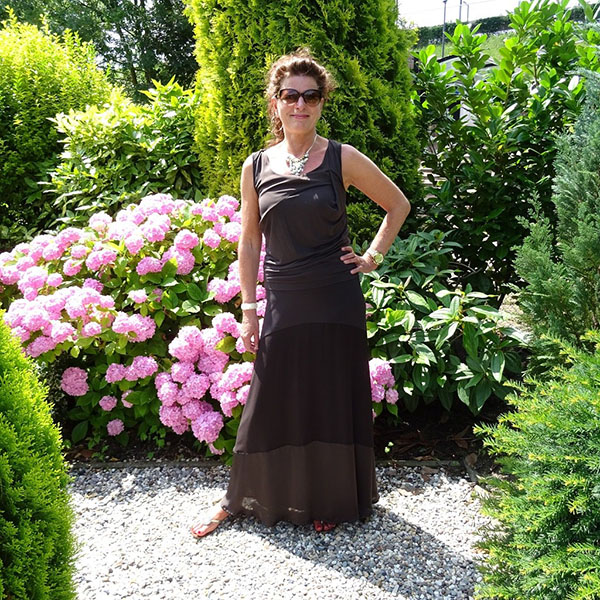 Do you take things like color profiling or body type into account when you dress?
Yes, some colours can make me look sick, like some cool colors. However, sometimes I wear colors that would normally not look good on me, but that I'm able to pull off when my face has a tan, I feel rested (no bags under my eyes) and my hair looks fabulous!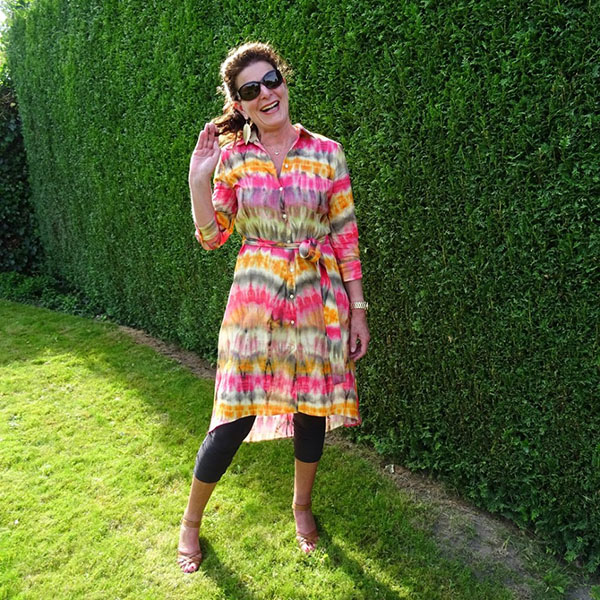 I cannot wear hipster skirts or pants (not that I want to) because my upper body is rather long. Therefore I make sure to emphasize my waist, otherwise my body looks out of proportion.
Has your style changed at all after turning 40?
No. I dress in a similar style since I am nineteen.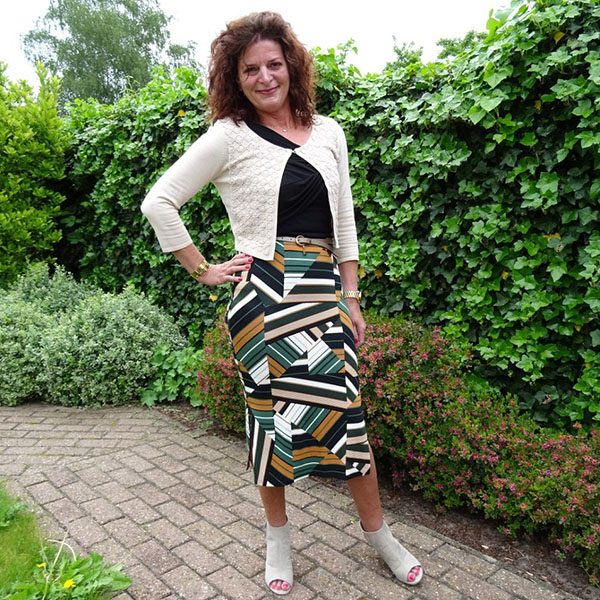 Do you believe in dressing 'age appropriately' and what does it mean to you?
Not really, as long as you dress in stylish way, you should be able to wear anything you like. But I would not wear sleeveless anymore!
Would you say that at this stage of your life you are now more, or less interested in fashion, style and the way you look?
I have always been interested in fashion, from childhood. My grandparents used to tell me, that I only wanted black patent leather shoes as a five year old. And I know I drove my grandmother to madness during my teens, as I could not find the perfect blouse in the shops. That has never changed really.
Why is the way you look important to you?
Because it makes me feel good.
Do you follow trends? And if yes, which trends excite you at the moment?
Some trends. At the moment I am in love with my pleated skirt.
Do you have any fashion and style tips for women over 40?
Just wear what you want, but… be critical when you look in the mirror. If you are happy with the way you look you're good to go. Don't settle for anything less!
What are your plans for your website and how do you see it develop over the coming years?
I love it as it is, but it would be fun to work with other bloggers a bit more and of course I want my blog to grow!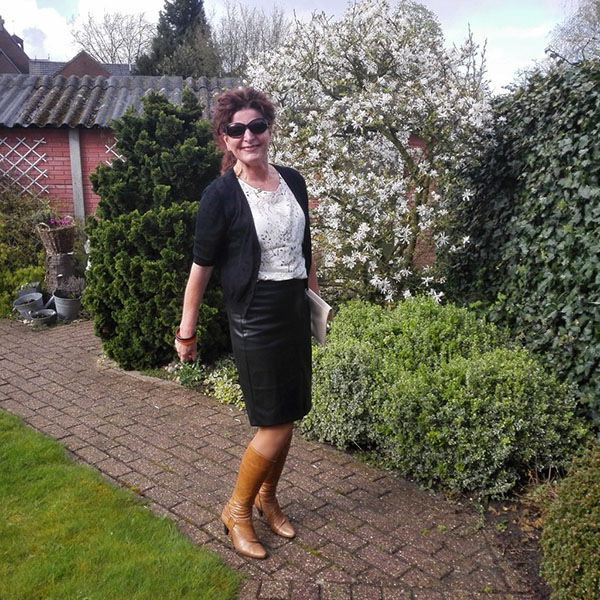 Anything further you would like to add?
I find it a great honor to be asked for this interview! I hope your readers enjoy it!
Visit Nancy to see more of her outfits at Nancy's Fashion Style and Nancy's Style on Instagram!
Which of Nancy's outfits is your favorite?

Like this post? Share it on Pinterest!
Want to get more articles from 40+style in your inbox, subscribe here.
You can also connect with 40+style on Facebook, Instagram or Pinterest.
Support 40+style by using the links in our articles to shop. As an associate for Amazon and many other brands, we receive a small commission (at no cost to you) on qualifying purchases which enables us to keep creating amazing free content for you. Thanks!