Chic California ease mixed with classic elegance best describe a trip through Emmalyn's style blog,  My Life and My Style. From her international adventures to her local excursions, we love Emmalyn's approachable take on chic styling. Enjoy this stylish interview!
Can you tell us a little bit more about yourself?
Yes. I live in Southern California with my husband. I have a Bachelor's Degree in Nursing and love working with kids. I worked for a Children's Hospital in Los Angeles in the last 15 years and just retired 6 months ago.
I love spending time with family and friends, travel, hiking, nature, Pilates, and photography.
As a point of reference which age group do you belong to or perhaps you are willing to share your age?
I'm 47 years old.
Can you tell us a bit more about your blog My Life and My Style?
I love to travel with my husband and have a passion for fashion. My blog started out as a site to document our travels and it became an outlet from my very stressful and rewarding Pediatric nursing career.
My Life and My Style has evolved into an online journal of my Southern California lifestyle, passion for fashion, and love for life, travel, and adventure.
How would you describe your own personal style?
My personal style is a mixture of classic, chic, and (a little bit of) sophisticated styles. I love comfortable clothes with simple elegance.
You are quite the jet-setter! How do you keep stylish while traveling?
Although it's a challenge for me, I try to pack a few days before my trip. I plan my outfits and check the weather forecast of my destination.
I'm all for comfort when traveling and I also love to travel in style. To get that stylish look, I accessorize my outfits with sunglasses, scarves, and/or cute purses.
Where do you live and how does that influence your style?
I live in Southern California where the forecast is mostly sunny. Oftentimes, I dress for the occasion, but the weather has a lot to do with the way I style my outfits.
Has your style changed at all after turning 40?
To some extent, yes. I still love wearing jeans and T-shirts but now I dress it up a bit. I tend to choose quality over quantity when buying some of my favorite fashion items such as: jeans, shoes, and bags. If I could buy these items on sale, even better.
Do you have any fashion and style tips for women over 40?
Wear what makes you feel and look good. If you love the way you look, that's all that matters.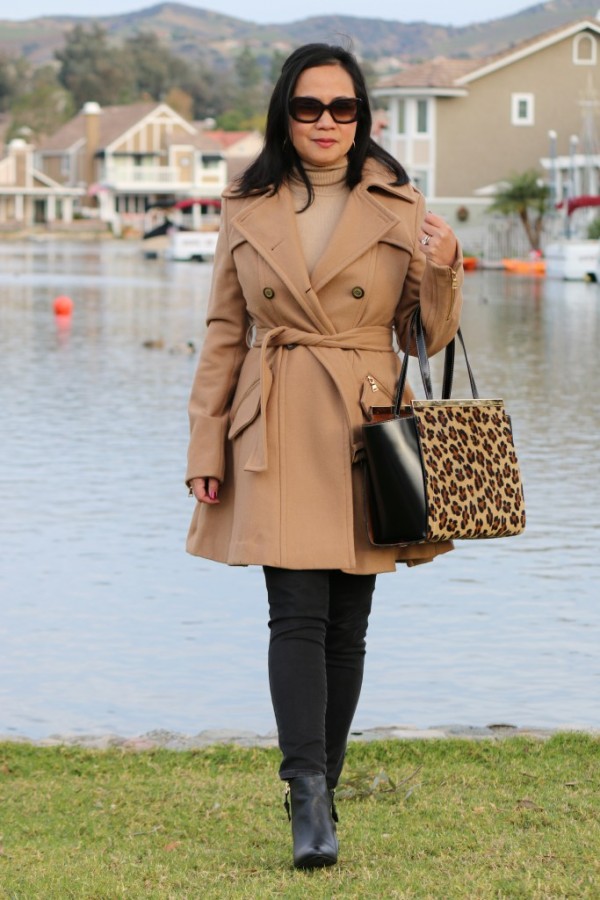 What are your plans for your blog and how do you see it developing over the coming years?
My blog has evolved from a travel journal to a lifestyle and fashion blog. Blogging is one of my favorite outlets and I have fun doing it. I would love to see where it goes.
Anything further you would like to add?
Thank you for the interview. I had fun answering these questions.
Join Emmalyn on her blog and Instagram. Thank you, Emmalyn!

Like this post? Share it on Pinterest!
Want to get more articles from 40+style in your inbox, subscribe here.
You can also connect with 40+style on Facebook, Instagram or Pinterest.
Support 40+style by using the links in our articles to shop. As an associate for Amazon and many other brands, we receive a small commission (at no cost to you) on qualifying purchases which enables us to keep creating amazing free content for you. Thanks!