Our mission is to show you that you can look gorgeous and experiment with style and fashion at any age. It's all about having fun with style and fashion!
Too often we get too worried about our wrinkled face, heavier bodies or loosening skin. Having fun with hair and makeup, fashion and new styles can help to make you look better, but also feel more confident and happy.
Looking good and being stylish is not so much about money, the figure you have or how old you are. It's about knowing and embracing your unique style.
I hope to help you in your quest to find your own style, dress to your strengths, look fabulous and embrace your age.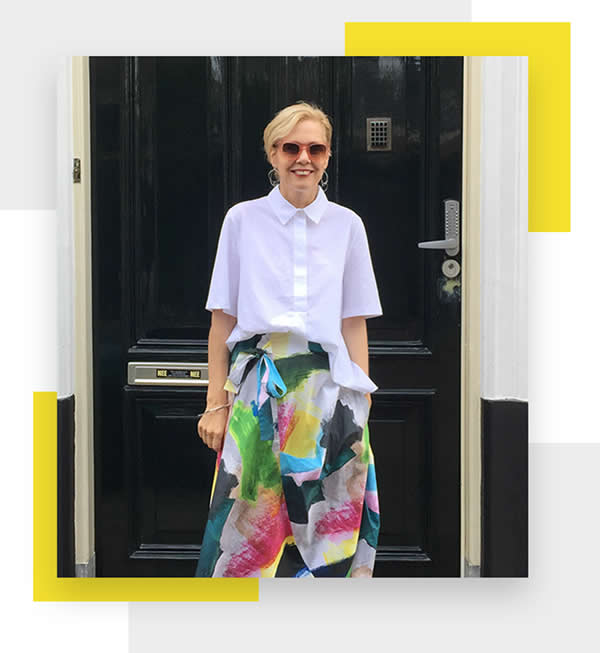 Welcome to 40+Style! An online magazine and community of more than 450,000 women and the no 1 website for style and beauty for women over 40. We give you the tools and inspiration you need each day to look and feel amazing!

Jeans look great on many women, no matter what your age is. But in order to look stylish in them over 40 you should choose your jeans with a little more thought. Below are some general guidelines to follow for how to wear jeans after 40. How to wear jeans: Jeans...
How to dress for your body type
Do you know your style personality?
Denim tends to be a casual go-to. But it can be great for more dressy outfits too. We show you how to dress up jeans and denim for any occasion. It's easy to throw on a pair of jeans, t-shirt and sneakers. But denim can actually be incredibly versatile. You just need...
The beauty of the changing seasons is that you have the perfect excuse to create a new capsule wardrobe. Here you will find the best fall outfits for women this season, inspired by latest trends and timeless classics. Dressing for fall Fall is definitely a favorite...
When the seasons change, you'll want to start thinking about your wardrobe in terms of both style and practicalities. After all, that lightweight summer dress isn't warm enough to take you through the cooler months. So, what are all the essentials you need for Fall,...