I see this question coming up a lot and I wonder if there is such a thing as best shops for women over 40. It depends on your style, but I also find that I like to shop in those stores that are not specifically for the 40 plus crowd. What I do find important in my clothes now, is that they are of good quality. I'm always looking for natural fabrics that breathe like cotton, silk, linen and wool, so the shop needs to stock these high quality fabrics.
Some of my favorite shops
Here are some of my favorite shops and photos of their latest pieces from the fall and winter collections for 2011.
Calvin Klein
I just visited this shop yesterday and I'm always tempted to get something. I tend to wait until the sales as the shop is pricey but they offer good quality basic pieces that still have a quirky design detail. This is a great shop for dresses or a basic suit.
Zara
Zara is one of my all-time favorite shops as it offers fashion forward clothing at a good quality for a very reasonable price. They offer very good shoes and handbags too. Of course there is a lot of stuff that is not suitable for the 40 plus woman or of a lesser quality, but they always carry fashionable pieces in good quality fabrics. It's a great store to find the right pants and shirt. Both good for your basics and the high fashion styles.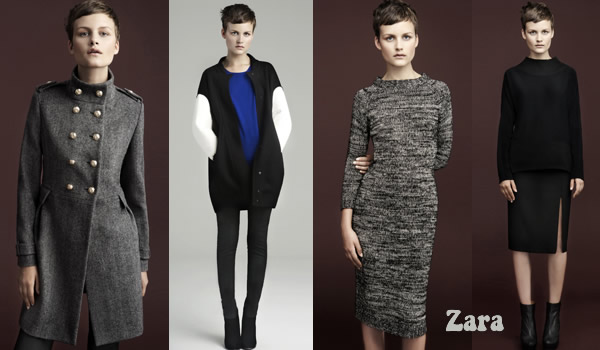 Alldressedup
This is certainly not a typical shop for 40 plussers as many of the styles are young and hip. It's a great shop if you want something different. Their fabrics are of high quality with a lot of garments in cotton and silk and the cuts are always interesting.
Anne Fontaine
This shop offers great basics in black and white. Great for white shirts in good cuts and to find some special high quality accesories.
Stella McCartney for Adidas
I'm actually quite keen on sportswear even though I have not shown it much here yet. I play tennis and do yoga and want to look stylish doing it. Stella's sport clothes always offer something new, are extremely comfortable and fun to wear.
I have also created a list of the best online shops for easy shopping!
What are your favorite shops and why?

Related posts: