Last Saturday I visited Trioon's second birthday party. Trioon is a local Singapore label which was created by WeiLing Liu (above) and aims to be a seamless concoction of alluring aesthetic and thoughtful technicality. Trioon's signature apparel includes beautifully draped pieces, jackets and pants in fancy fabrics, lace dresses as well as pieces with hand made flower appliques.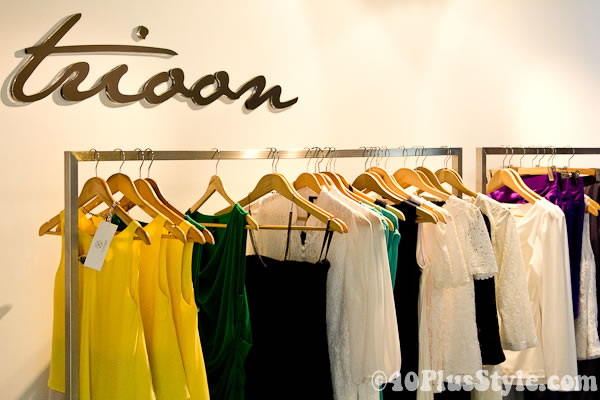 I particularly liked these pieces below:
The party was joined by local hat designer Chee Sau Fen from Heads of State Millinery. Chee likes to make hats out of recycled materials like used ties. Here we are all showcasing some of her hats.
Happy 2nd birthday Trioon! Wishing you many successful years ahead.
Trioon can be found at #03-28 Mandarin Gallery, 222A Orchard Road, Singapore. You can also visit their website.
Do you like to wear hats like the ones showcased above?

Related posts: