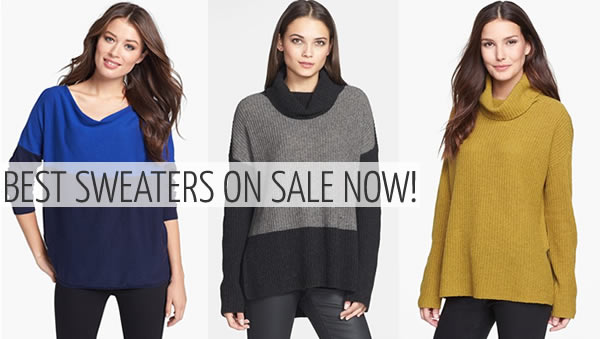 If there's one thing clear about the trends for fall 2014, it's that sweaters will be everywhere.
They were worn with wide pants, skinnies, straight skirts, swirling skirts, under jackets etc. To see some examples, just check out my fall 2014 trends board.
So if it's still cold where you are, you may as well get ready for this sweater season now that a lot of them are on sale. You could wear the sweater now and enjoy something new and then have it ready for next fall!
Here are some of my favorite jumpers currently on sale now.
Do you like sweaters? Are you looking forward to wearing them a lot next season?

Related posts: