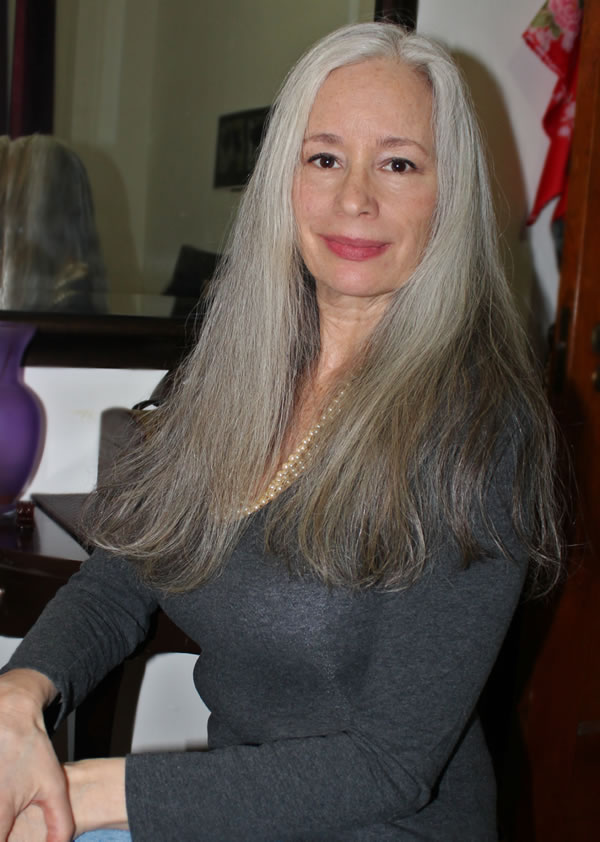 These two images were sent to me by freelance artist Victoria Golos.
They are another great example of how gorgeous long gray hair can be!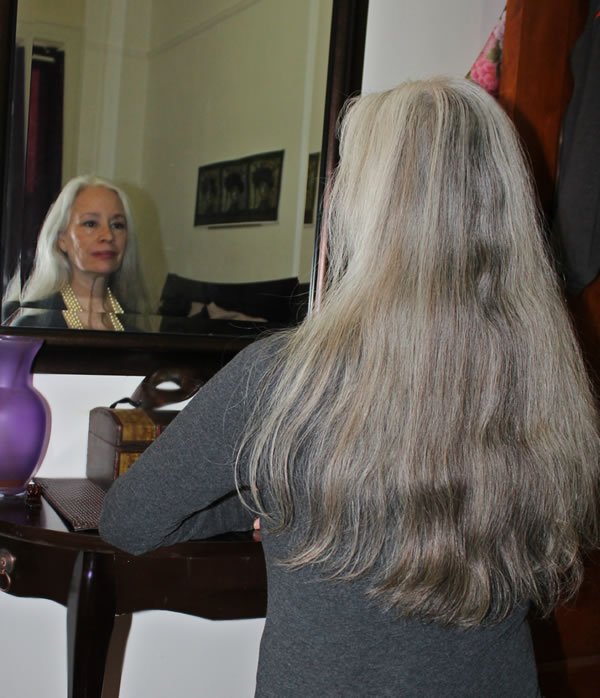 For many more examples of women with beautiful gray hair, be sure to check my articles on long gray hair, mid long gray hair and short gray hairstyles.