Culottes are still a fringe trend right now but may become mainstream. I have not yet fully embraced them although I did approach the silhouette with these cropped wide pants.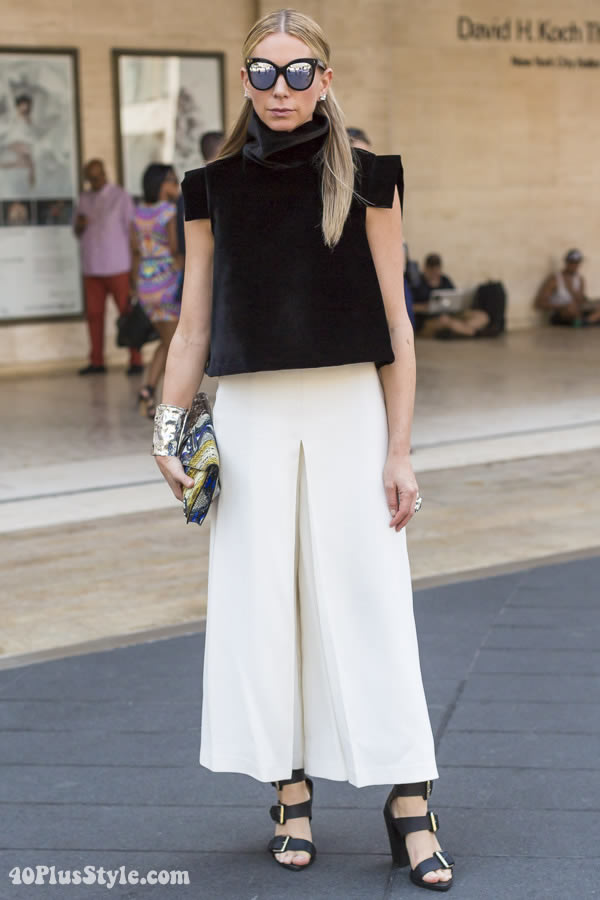 Culottes take me back to the 70s where I wore them a lot in a very preppy way.
I do like these modern versions and feel that the women above have worn them to great effect.
How about you? Would you wear culottes? Which of the above outfits is your favorite?

Photography by Denton Taylor
Related posts: