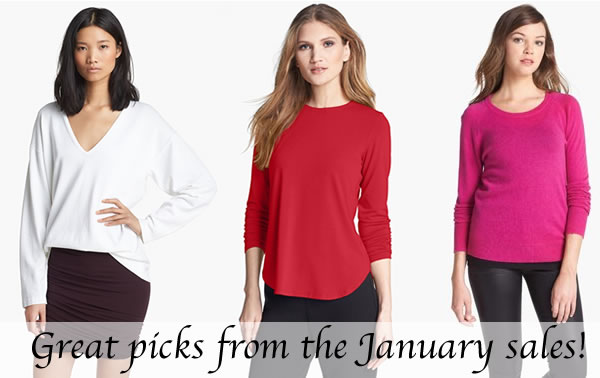 In a few weeks time the new collections for winter 2014 will be presented and the spring 2014 collections will hit the stores. Still, it is only January, so if you still have a few cold months ahead, you may want to buy some warm essentials before they leave the stores.
Take advantage of the current sales and stock up on cashmere sweaters, stretchy tops for layering and jeans. Here are some of the sales you can choose from.
Here are some of my picks from Nordstrom.
Will you still be buying winter clothes in the sales? How early are you going to shop for Spring.

Related posts: