You all know how I love statement jewellery and generally well-designed jewelry that is different and funky. So I 'm very happy to feature a great new online store today offering just that: Jooix.com. What's more, they have agreed to give away 1 colourful bracelet to 40+ readers!  Have a look at some of the beauties you can find in that store, and be sure to read on so you know what to do to win this bracelet.
What is Jooix?
Jooix is an online store that specialises in jewelry from cult labels like Kendra Scott and Samantha House. Popular with stars like Eva Longoria and Gwen Stefani, these labels can now be bought online in Asia through Jooix.  In addition to jewellery they also sell bags, home accessories , beauty products and gifts. Today my focus will be on the jewellery though and here are some of my favorites.
Making a statement
As a minimalist dresser I DO love statement necklaces. That way I can keep my outfit simple, yet add a little pizazz, trendyness or fun to the outfit, while still having clean lines.
I'm just loving these pieces by Samantha House, a jewellery design based in New York. They are fun, make a statement and could turn a nice plain outfit into a high-style statement!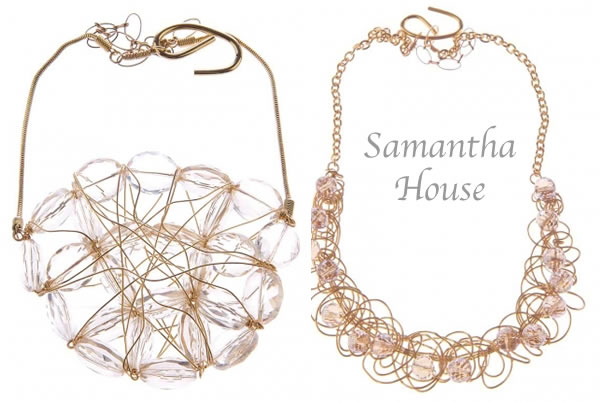 Another favorite are these funky necklaces from Bohm, whose designer is also based in New York. For me these would also be a great accessory for an otherwise basic outfit. They would also greatly complement a Bohemian look.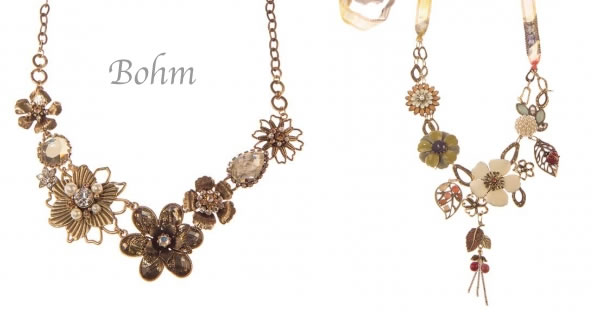 Kendra Scott is based in Austin and creates beautiful pieces worn by Hollywood stars. I love the necklace and earrings pictured below. I would not necessarily wear them together (as 1 statement accessory is enough for me) but both of these would really spunk up your outfit and add glamour!
Adding some colour!
As you know, I feel that women over 40 should add more color to their lives and wardrobe. A great way to do that is by wearing a colourful piece of jewellery. That way you can still stick to your beloved basics but also add some vibrance to your outfit and light up your face. Here are some of my favorite colourful pieces from the Jooix website.
Sobral makes it very easy to add colour to your outfit. Their fun and colourful pieces not only add some wonderful splashes of colour, they are sure to make you and your friends smile!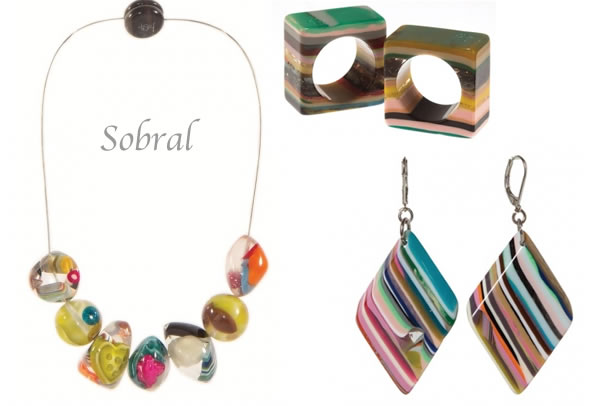 Asrey features beautiful colourful jewellery from the land of Angkor Wat, which I just visited. Featuring semi-precious gemstones and silver and gold, this line will add colour in a delicate and stylish way.
So it is with great pleasure that I will be able to give away 1 colourful and stylish bracelet with a value of  $146 from this line to readers of 40+Style! This bracelet features a variety of small semi-precious stones including amethyst, topaz, rose quartz and moonstone, all set on a 92.5 silver chain. Perfect to add some colourful style!
This giveaway has now been closed for new entrants. 
The winner will be picked randomly and will be announced on 26 March.
You can still  leave your comments below. I'd love to know what you think of this jewellery.
This article and giveaway is sponsored by Jooix in accordance with my disclosure policy.