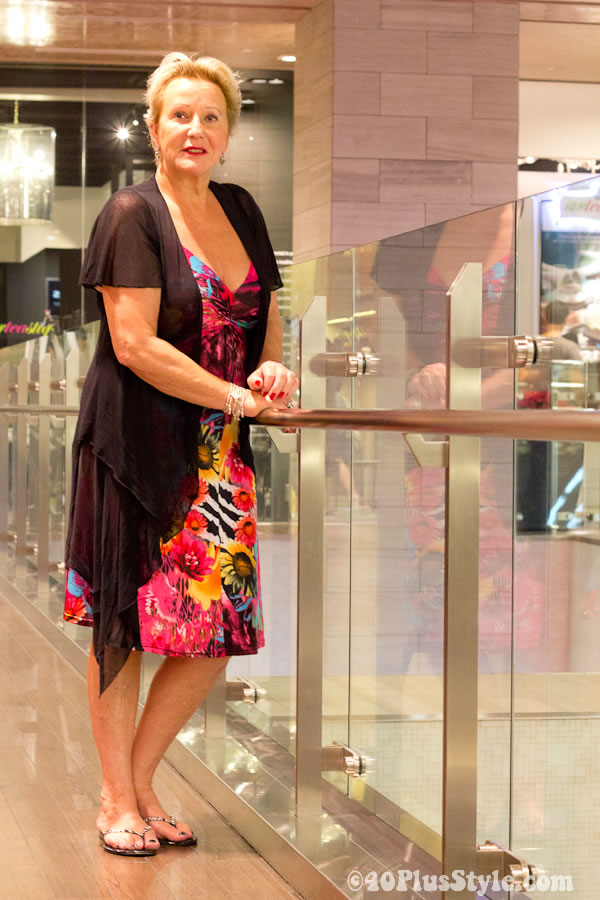 I don't think it's a coicidence that these pictures again feature a stylish 40+ woman wearing colors to great effect. Color tends to look great on women over 40 and lift the often paler complexion.
This lady caught my eye while I was in Singapore's Mandarin gallery to attend a shop's birthday party. The lady turned out to be Mieke, a financial manager from the Netherlands, currently here to accompany her husband for a business trip. Note how this dress is perfect for her body type and how the cardigan creates a nice vertical line, further lengthening her.
Thank you so much for having your picture taken Mieke. I hope your short visit to Singapore was enjoyable!

Related posts: