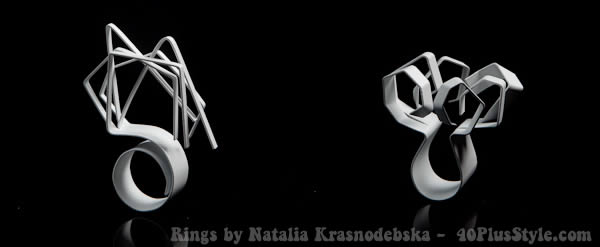 One of my desires has been to be a jewelry designer. A few years back I bought some books, and actually thought about doing it and starting a course.
But sometimes you just need to realise that some of the things that you dream you would like to do, are just not the things that you CAN actually do or would even ENJOY doing. I do believe in following your heart and passion, but sometimes you also have to be realistic and realise that some professions are just not for you.
I think I liked the IDEA of being a jewelry designer, but I don't actually like to do all the actual work. 
I have never been very handy so I soon came to realise that jewelry design and creation was not for me. In fact I will probably have much more fun admiring the amazing work of others and writing about it as I'm doing now. It's important that with the actual work that you are doing, you enjoy the actual process and not just the end goal.
"Focus on the journey, not the destination. Joy is found not in finishing an activity but in doing it."

Greg Anderson
So let's enjoy the now and just admire the work from a gifted jewelry designer, who, I'm sure enjoys both the journey and the destination.
Natalia Krasnodebska
Natalia, who is originally from Poland, was raised in Austalia and South East Asia.
She later moved to New York, where she has setup shop.
From her website:
Tying together the precision of 3D modelling with traditional goldsmithing techniques, her jewelry seeks to combine the languages of science and art.
I think she does that beautifully. I am in love with all her pieces! Her jewelry can be admired at her website where you will also find further stockist details.
What do you think?

Related posts: