I learned that Preen has been around for a while but up until I had never laid eyes on their collections. That is until I saw their recent resort 2013 collection and I see lots of potential for the stylish 40+ woman! And if you're still on the fence about prints, then perhaps this collection can persuade you to opt for a colourful dress or skirt in a fabulous print!
I love the mix of the graphical prints combined with huge flowers in beautiful vivid colours.
These looks are just so chic. They are giving me a retro vibe and I could totally see myself in all the below outfits!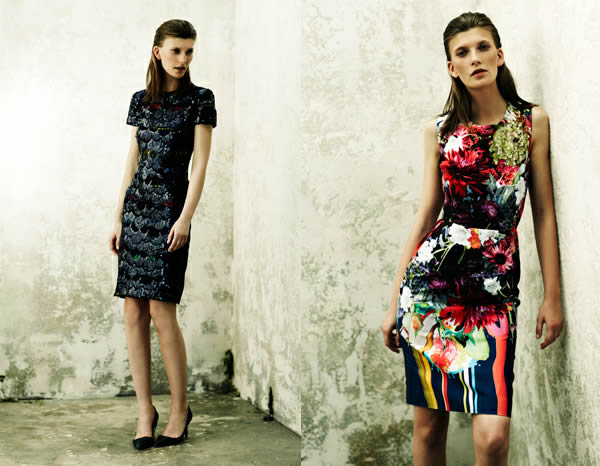 If you can't wait until 2013 for these beauties to arrive in store you may want to check out some items that are in store right now. Here is what I found for you.
1. Pandora dress (on sale) 2. Leopard pencil skirt and blazer (on sale – I wouldn't wear these together, but combined with a white or black top or bottom, these would be great 3. lace print dress (not pictured) 4. Scuba luxe t-shirt 5. mini kimono print dress 6. yellow sweater (on sale)
What do you think of Preen? Did you know the brand?