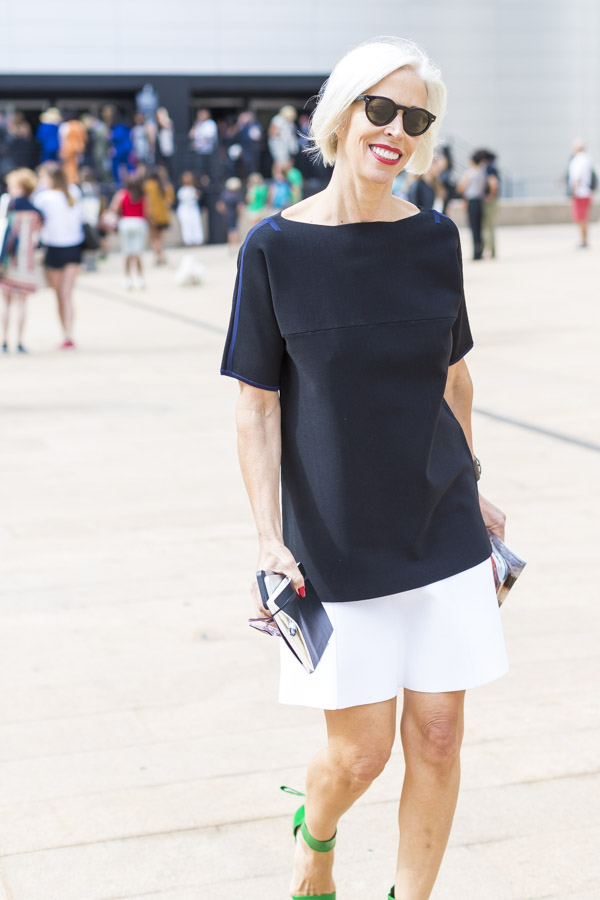 Bergdorf & Goodman seem to be in the news a lot lately.
I'm currently reading the book I'll drink to that about their 86 year old personal shopper Betty Halbreich and I have just watched the documentary Scatter my Ashes at Bergdorf's (very interesting and well worth your time!. 
And here today is Linda Fargo, senior vice president of Bergdorf Goodman, wearing quite a short skirt no less.
She is dressed in perfect harmony with her female companion. The funky green shoes give the outfit a hip and funky touch.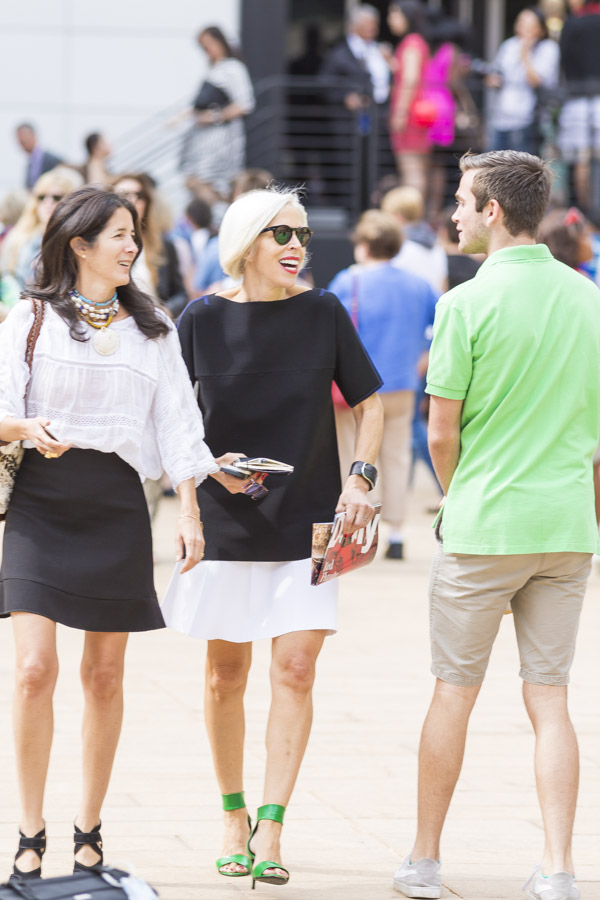 After watching the documentary I've developed a whole new appreciation for Linda. She seems very approachable, likes to laugh and appears to be very good at her job. I'm sure Paris Fashion week is still keeping her very busy.
What do you think of this look?

Photography by Denton Taylor