Here is my last report from the Olympic Games in London. Apart from the diving that I wrote about before, I also visited the soccer in the Wembly Stadium. Not the best teams (South Africa versus Gabon) but a great experience nonetheless. We were right at the front with about 80000 people in the stadium and the atmosphere in the stadium was just amazing.
The London sites you see along the way are pretty spectacular too. Here is a photo of the famous London Bridge, which is decorated with the Olympic symbol for the occasion.
The bridge leads to the historic and impressive Tower of London.
Of course there were lots of fabulous London pubs.
The fashion in the streets was mostly relaxed and casual. Here are just a few impression of the street fashion, I managed to photograph.
Another event we witnessed was a qualifying volleyball match between the USA and China, which The USA convincingly won.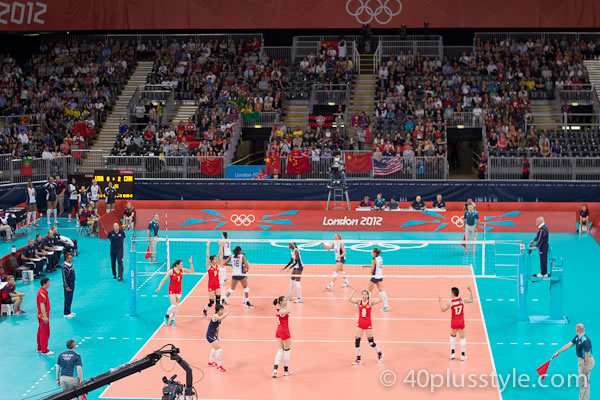 But one of the highlights of our sport events was the beach volleyball. Set in the heart of London between the houses of Parliament and Downing street, it was a magical location to witness it. I was there in the evening and the atmosphere was absolutely amazing. There is no such thing as silence here as noise and singing, as much as you can possibly produce, is encouraged here. "This is not Wimbledon", the presenters would say….
Lots of jokes too: "The Prime Minister just called if we can turn the noice down a bit; he wants to sleep".
The volleyball was great too. It's a sport I played a lot when I was young and a lot of beach volleyball when I lived in Sydney. It brings back good memories. In this photo you can see the British player showing a secret signal to her partner on where she's going to pass the ball. A big congratulations to the US women who finally won the event!
Tidying up the court was part of the attraction. On the music of Benny Hill, they would rake the courts in synchronised fashion "Rakey, Rakey" and "Here come the Rakers…….".
In case the rakers and volleyball still did not provide enough entertainment, there were also the dancers, who would come during time outs or breaks to entertain the crowds.
It was almost a full moon when we walked towards the tube at the end of the evening. Perhaps that produces the reflection of the Big Ben of this photo….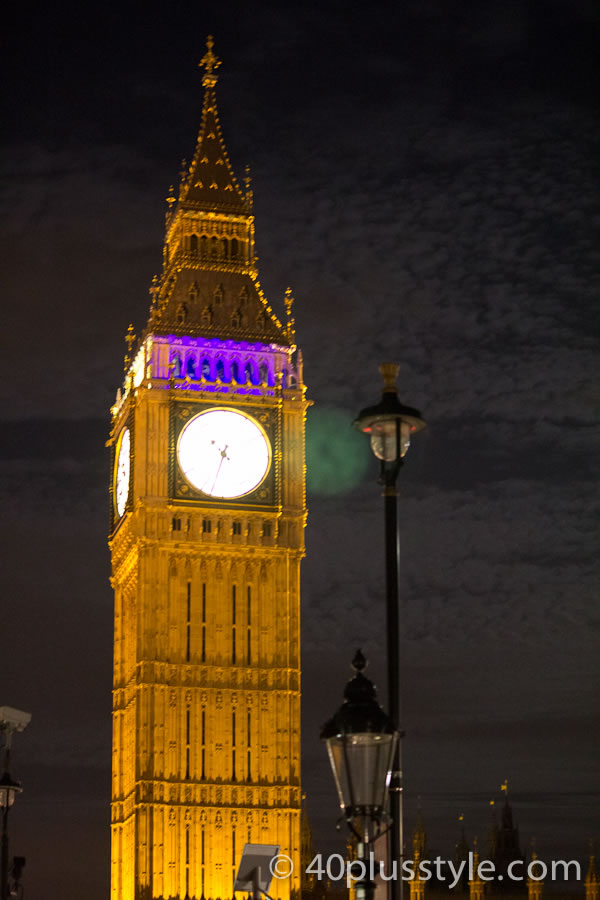 We had a fabulous time in London and this concludes my reports from the London Olympics and in fact my holiday. Normal life begins again, and as you read this I'm back in hot Singapore getting over my jetlag!

Related posts: