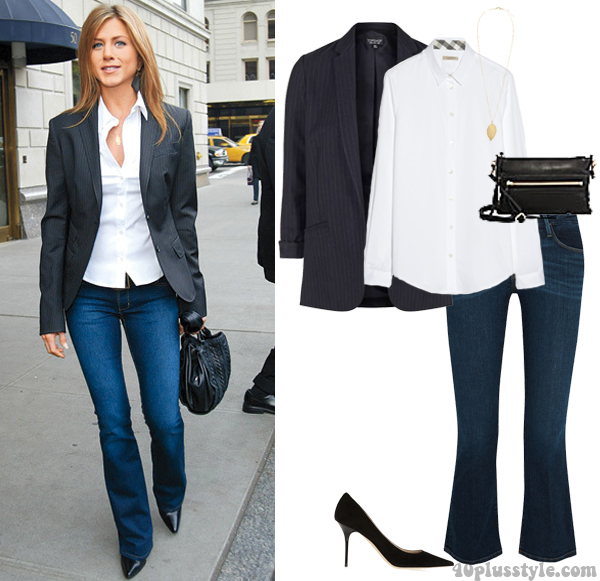 Jennifer Aniston has humour, grace, and the fashion sense to match! We love Jennifer Aniston's style and here's how to wear this simple chic look!
Jennifer's jeans look a lot like my own Hidden Hills jeans from Paige which I love!
To see more shoppable items, check this boutique (website only).

What do you think of this ensemble? 

Image of Jennifer Aniston via chic.com