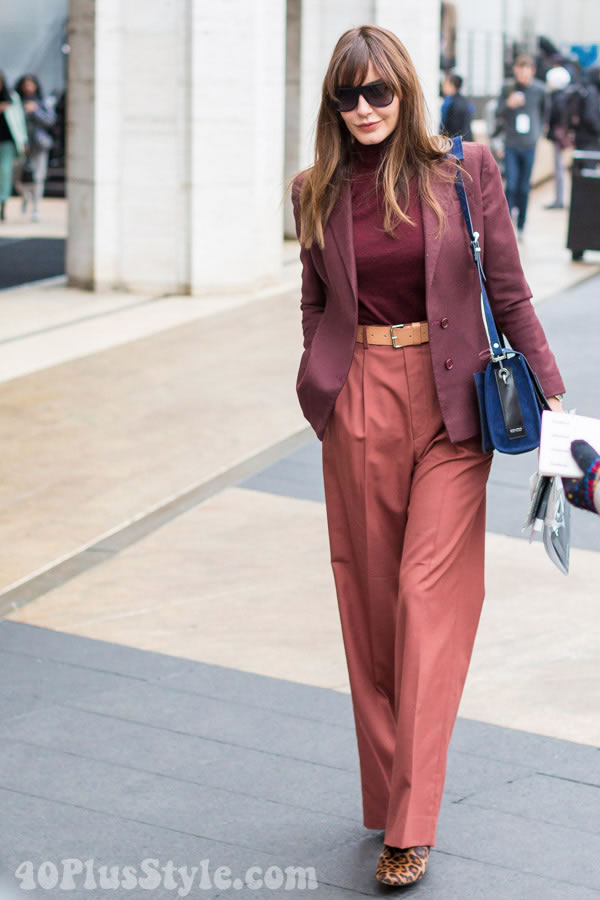 Amid many grey and black looks during New York fashion week, Denton spotted this gorgeous woman dressed in wonderful hues of burgundy, marsala (which is currently the color of the year) and dark orange. How amazing is this color combination? 
She paired the outfit with the perfect booties (I think) in animal print which enhances this look beautifully.
As icing on the cake she added this gorgeous blue bag.
This outfit looks both comfortable and practical, hip and current, and I loved the extra addition of the pop up color and the print.
If you are as inspired as I am by the possibility of burgundy, you like some of these items currently available online.

What do  you think? Do you like this outfit as much as me?

Photography by Denton Taylor