Summer Holidays are fast approaching and just as you're heading to your departure gate, something catches your attention: the glittering sparkle of designer jewellery, the aromatic breeze of a floral perfume, pyramidal mountains of chocolate, and a candy like display of eyeshadow colours.
It's hard to turn your head away from the alluring world of duty-free shopping.
What's available?
Among the Designer brand accessories, top-shelf liquor and tantalizing tobacco, there are copious amounts of cosmetics, perfumes and mainstream products available. We all understand that buying High-End Designer brands at Duty-free means great savings, but what about the rest of the duty-free products? Are there any actual bargains out there?
How to choose your purchases?
Singapore Duty-free stores offer the buyer a small discount from the original retail price which can be found on Orchard Road or in any of the large shopping malls. Duty-free shopping is a great treat for travellers looking to stock up on favourite brands or just benefit from the savings. You will not typically find limited edition or special products in Duty-free stores.
Still, the best part of Duty-free stores is that they have wonderful little gift sets and palettes that are exclusively for travellers and not available outside Duty-free.
For example, Lancôme Hypnose Mascara retails at $50 each on Orchard Road, $42 each at Duty-free and in a travel exclusive 3 pack for $92.50.
For more great summer bargains check out:
Bobbi Brown's Shimmer Brick with Brush, RRP $86, Duty-free $62
Clinique CC Cream Moisture Surge, RRP $53, Duty-free $45.90
Bobbi Brown Basic Brush Collection, RRP $280, Duty-free $210
Clinique Twice a Day Essentials ~ I/II, Exclusive to Duty-free $78
Estee Lauder Pure Intensity Lip Lacquers 3 pack, Exclusive to Duty-free $65
Dior 5 Couleurs Eye Palette, RRP $98, Duty-free $82.50
Guerlain Meteorites Travel Touch, RRP $75, Duty-free $71
Lancome Absolu Voyage Palette, Exclusive to Duty-free $77
Even though there are plenty of cosmetics bargains, don't forget to check out great deals on a new perfume or a new summer nail polish, as there are plenty of great gift sets and packages from a variety of brands.
How to snag a bargain?
Duty-free makes people prone to engage in a little impulse buying. It is essential that you know whether or not you are getting a lower price than you would normally. Before you head to the airport, it's smart to know how much an item normally costs in retail stores. That will give you an idea of just how much of a bargain you'll be getting.
Buying Outside of Singapore?
If you're purchasing Duty-free at airports overseas:
Don't forget the currency conversion. Sometimes after adding up the transaction and conversion fees it is possible that the great bargain you thought you scored is not so great after all.
Knowing the regular prices ahead of time can be helpful in maximizing any savings. When travelling between airports with duty-free shops, you may want to find out which airport has the better buy. These days most airports have price information online and can even allow you to pre-order your products to pick up before you depart or on arrival!
Airport recommendations:
If you are jetsetting through any of these airports you may find a greater variety or range of bargains to choose from.
Check out London Heathrow Airport, Dubai International Airport, Bangkok Suvarnabhumi International Airport, Incheon-Seoul Airport, Hong Kong International Airport, Miami International Airport, Zurich International Airport, Frankfurt International Airport and Paris Charles de Gaulle Airport.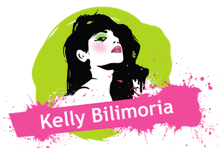 Related posts: