Here are some of my favorite outfits suitable for women over 40 from the Spring collections shown in Paris this week. I especially like Dior's and Lanvin's collection who kept the emphasis firmly on the waist for the season. Both show lady-like silhouettes and wonderful graphical prints.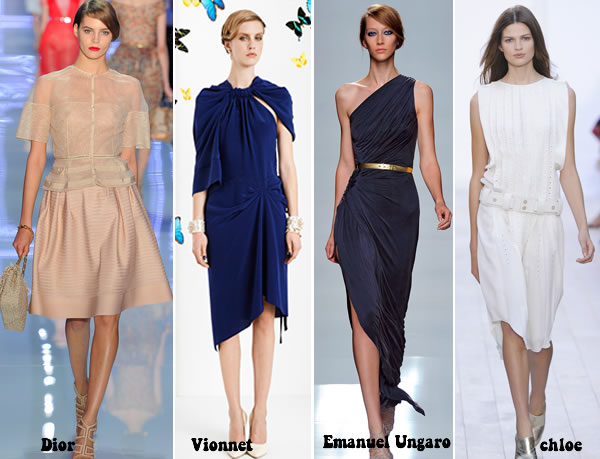 Fewer dresses and more skirt / top combinations were shown in Paris and although both Dior, Lanvin and Ungaro kept the accent on the waist, Chloe's and Yves Saint Laurent's dresses were low-waisted.
As with the Milan, London and New York collections, there was plenty of black and white, especially in the suits. I love the funky suit from Jean Paul Gaultier and the simple chic at Lanvin.
All in all some great fashion to look forward to! Although these styles will only be in stores coming Spring, you can still take these trends into account with any of your purchases now. At least you will know that your outfit will not be out of style in half a year's time.
If you want to see all my favorites from the Paris spring collections for women over 40 you can see my lookbook here.
Let me know what you like from the collections!
All the best,

Images by Style.com
Related posts: