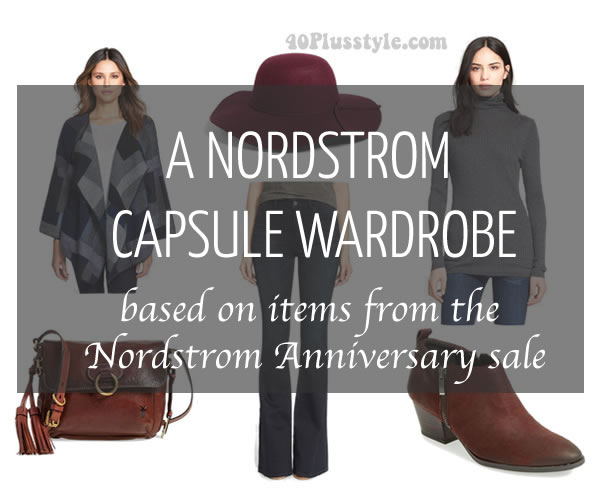 Just a few more days left to go until the fabulous Nordstrom Anniversary Sale of 2015 ends on 02 August, so I am focusing on Nordstrom sale items again this week. But I wanted to give you a rundown on other sales going on at the moment too, so that you don't miss out! I have included a separate boutique for non-Nordstrom sales picks below.
Happy browsing!
Intermix has a great sale on at the moment, with up to 50% off on selected items in their end-of-season sale. There are some really chic items in the mix, so please take a look. For example, I've spotted this great By Malene Birger stripey scarf that's been reduced from $168 to $89, a saving of 47%. It would make for a beautiful accessory upgrade to anyone's fall wardrobe. (Disregard the prices that appear when you scroll over some of the items in the boutiques – you have to click through to the site to see the final sales price!)
The Azalea sale is still ongoing, with the added incentive of an extra 20% off the total price if you spend more than $150! The code to use at the till is 150FOR20. This further discount, plus free shipping, makes the Azalea sale a very interesting prospect, no? This beautiful Iro Hawai jacket in light pink is very on trend with the belted jacket look this season, and comes in at a good sales price of $268, when you apply the 20% discount on the sales price of $335 – this represents a 44% saving on the original retail price of $478.
The Outnet clearance sale is now on! Hurry, while stocks last. This Etoile Isabel Marant sweater is down to $75.20, an 80% reduction on the original price of $470.
Forzieri has their summer sale on right now. I've spotted a lovely DVF bag, which has been slashed by 50% to $214.
A Nordstrom Pre-Fall Capsule Wardrobe
This week's looks all revolve around four key pieces from the Nordstrom Anniversary Sale 2015, as follows:
Treasure & Bond flared jeans in dark blue rinse: $64.90 (33% off the regular price of $98)
A MICHAEL Michael Kors belted trenchcoat in bright red: $129.90 (38% off the regular price of $210)
A pair of Eileen Fisher skinny knit pants in black: $149.90 (34% off the regular price of $228)
A T Tahari cape: $139.90 (33% off the regular price of $210)
Look 1: Business Smart
For a smart, elegant business day look, I've paired the Michael Kors trenchcoat and Eileen Fisher pants with a white silk Helmut Lang top ($229.00, 34% off the regular price of $345), black BCBGMAXAZRIA leather pumps ($209.90, 36% off the regular price of $325), a luxe animal print scarf by Nordstrom ($37.90, 35% off the regular price of $58), and a classic Rebecca Minkoff black leather tote  ($176.90, 33% off the regular price of $265).
Look 2: Country Casual
Look relaxed and yet still chic and put-together in this look centering around one of the hottest trends for this fall season – the cape.  This outfit also has a 70's flavor, which is also a key trend. Here I've paired the Tahari cape and Treasure & Bond jeans with a Leith floppy hat in burgundy felt ($16.90, 33% off the regular price of $26), a Vince skinny knit turtleneck in gray ($163.90, 33% off the regular price of $245), a pair of burgundy Franco Sarto booties in brushed suede/leather ($79.90, 33% off the regular price of $119.95), and a gorgeous Frye fringed cross-body bag in red-brown leather ($252.90, 33% off the regular price of $378).
Look 3: City Casual
For a smart but relaxed city casual look (dinner with friends, perhaps, or a trip to the movies), beat the Fall chill in the air by pairing the red Michael Kors trenchcoat and Treasure & Bond flared jeans with the Vince skinny knit turtle neck sweater, the Nordstrom animal print scarf, the Rebecca Minkoff tote, and finish off the look with a pair of chunky ankle boots in black leather, like these Eileen Fisher ones ($169.90, 33% off the regular price of $250).
Look 4: Cape Chic
This look is all about the cape – a key look for the Fall season of 2015. Here, I hope to show you that capes can be very dressy and elegant, if you pair them with slim-fitting, tailored black pants or a pencil skirt, high-heeled leather pumps (like the BCBGMAXAZRIA pumps here), and statement jewellery with an urban, clean edge, such as this chunky Nordstrom silver bracelet ($37.90, 35% off the regular price of $58), and these Alexis Bittar lucite drop earrings ($62.90, 34% off the regular price of $95).
Apart from the wonderful T Tahari cape I've already featured, I have included the following capes and wraps for your consideration:
A Vince Camuto cape in a gray and white camouflage print ($98.90, 34% off the regular price of $149)
A BP Tassel-Trim knit poncho  ($27.90, 34% off the regular price of $42)
A Vince cable-knit poncho in dark gray marl wool ($329.90, 33% off the regular price of $495).
If you'd like to shop the looks featured in the Pre-Fall Nordstrom capsule wardrobe, feel free to browse the boutique directly below. Underneath this is another boutique featuring sales items from online retailers other than Nordstrom's. Happy browsing!


What are your favorite picks from the Nordstrom anniversary sale?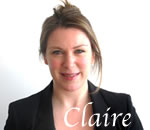 Claire Vukcevic is a mother of 2 who is passionate about fragrances and how it relates to style. She contributes articles on fragrance, style and dressing to 40+Style. She currently lives in Ireland.
P.S.: Sylvia just bought these flared jeans from Paige and she tells me they are the most flattering and comfortable jeans she has ever worn. Although those particular ones are not on sale, these ones are and look very similar.