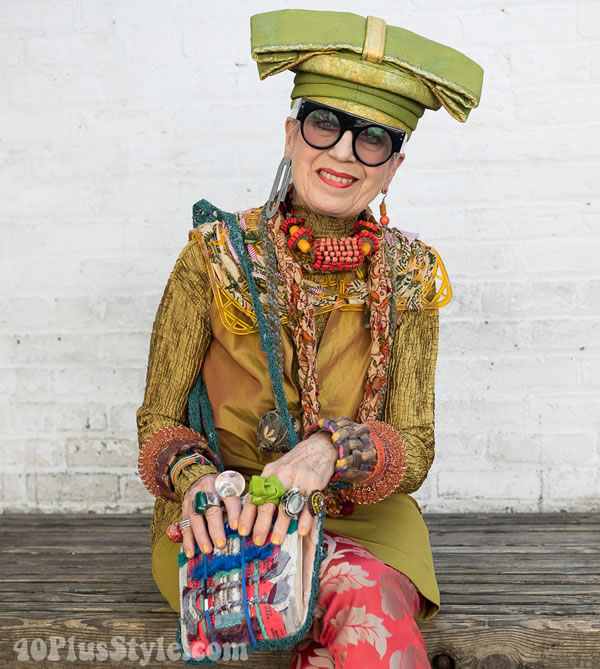 I introduced you to the wonderful Debra Rapoport before and featured her in a style interview. She is one of the most creative dressers I know and a true artist. She is also one of the stars in the Advanced Style movie
and is featured in both Advanced Style books Advanced Style
 and Advanced Style: Older & Wiser
Her creativity knows no bounds so I'm delighted that she has decided to enter the world of Instagram so we can enjoy her creations on a regular basis.
Even if you would never consider yourself dressing in this flamboyant and colorful manner, women like Debra will give you lots of inspiration on how to combine color, texture and jewerly. She is also a great example of a woman who is not afraid to stay true to herself and express herself in a unique way with confidence and joy.
You may like to check her out and give her a very warm welcome!