Today, let's have a look at current sales and what is new for fall!
Curent Sales
Here's the rundown on sales this week:
Shop the new fall and winter styles with 15% off new arrivals at The Dresyln with code AUGUST15.
There is a 30% sale on bags at Shopbop.
Don't miss the chance to pick up something great in the 50% off Shop Ends sales event at Emerson Fry! With clothes this chic and modern, it's hard to go wrong.
There's a short-time sales event running at J.Crew, with 25% off select shirts, blouses, and t-shirts.
Over at Steven Alan, there's up to 40% off "new to sale" items for women.
In the Rodale sale, there's an extra 20% off orders over $75, 30% off orders over $100 and 40% off orders over $150.
New for Fall
Trend 1: Maxi Belts
Belts went super-size this season, almost doubling in width from last season. These belts are a fun, pocket-friendly way to update your fall wardrobe and give you that very "cinched-in", super-feminine look that flatters all figures and gives the illusion of a waist.
Ann Taylor wide braided belt, white, $39.99 down from $49.50 (a further 40% reduction is possible if you sign up to get a code on site)
Fashion Simple Solid Bow Waist Belt, OASAP, $9.24, down from $13.20
Prada Black Saffiano wide leather belt, Bluefly, $289.59 (39% off retail) with an additional 10% off with the code TAKE10, bringing it to $260.63.
ASOS wide leather belt with metal detail, ASOS.com, $26.
Trend 2: Capes and Ponchos
This trend has been all over the catwalks this season, and come fall/winter 2015, we'll be seeing them all over the streets as well. The trick to wearing these with style is to match their copious volume with slim-fitting black trousers or cigarette jeans.
MiH Jeans Cream Wool Stripe Blanket Wrap, Avenue32, $485.
J.Crew Cape Jacket, Jcrew.com, $250.
Ganni Ballet Knit Cardigan, Needsupply.com, $171.99, down from $230.
Santiago Tassle Blanket Poncho, The Dreslyn, $550, but reduced to $467.50 with the code AUGUST15.
Trend 3: Pleats Please
Pleats are a big Fall/Winter 15 trend, and whether you choose them wide or narrow, they never fail to be tremendously flattering. Wear them with simple white blouses for maximum effect.
Zig-zag pleated gray and white midi skirt, Banana Republic, $49.97 down from $110.
Objects Without Meaning Cecile Pleated Pant, Needsupply.com, $167.99 down from $395 in the final sale.
Shaina Mote Garendo Culotte Short, The Dreslyn, $260, down from $325.
Trend 4: Ribbed Sweaters
The most on-trend sweaters for fall 2015 will be ribbed, in soft fall colors like nude, dusty sky blue, pink, gray, and taupe. Wear with a long, close-fitting or button-down skirt in black or a pair of faux leather jeggings to achieve that optimal, slimming balance between the larger textures and volumes on top, and the more streamlined shape below.
LE MONT ST. MICHEL Pullover Rib Sweater, Stevan Alan, $217, down from $435.
BLK DNM Sweater 32, The Dreslyn, $225, reduced to $191.25 with the code AUGUST15.
STEVEN ALAN Beardsley Sweater, Stevan Alan, $130, down from $325.
Trend 5: Sports Utility Luxe
This is a trend where the world of sports and utility wear (sports clothes, overalls, uniforms) meets the high-end world of luxe fashion, resulting in relaxed jumpsuits, sporty block prints, apron-style skirts and dresses, and overalls-style clothing reinterpreted with luxurious, silky fabrics and exquisite cuts. Wear with a pair of killer high heels to introduce an element of visual surprise and to keep the look ultra feminine.
Shaina Mote Kei Skirt, The Dreslyn, $255, reduced to $216.75 with the code AUGUST15
Farrow Haikou Jumpsuit, Needsupply.com, $69.99, down from $88.
Shaina Mote Calla Top, The Dreslyn, $330, reduced to $280.50 with the code AUGUST15
Sleeveless Colorblock Lyndon Dress, Rodale's, $59.99 down from $190 (final sale).
Green jumpsuit, Banana Republic, $130.
Trend 6: Faux Fur
Go big or go home with the biggest, fluffiest winter jackets in faux furs and shearling this winter. Not only are they cosy, but they make a huge fashion statement, and says to the world, "I am fun and fearless and yes, cruelty-free!"
Grey leather-look faux fur biker jacket, River Island, $130.
Mid-Length Brown Faux Fur Vest, Chicwish.dom, $42.42, 15% off retail.
Zadig & Voltaire Faux Fur Jacket, Nordstrom's, $498.
Smythe 'Mongolian' Faux Fur Coat, Nordstrom's, $595.
Shop these items and similar in our boutique below!

What are you looking forward to wear in fall?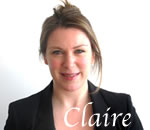 40+Style contributor Claire Vukcevic is a mother of 2 who is passionate about fragrances and how it relates to style. She contributes articles on fragrance, style and dressing to 40+Style. She currently lives in Ireland.