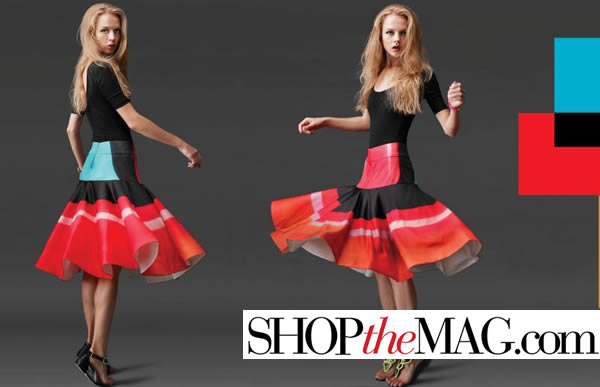 40+ Style is celebrating 1 year and more than 1 million page views with a huge giveaway starting at 11 October and over the coming week I will introduce the amazing prices you can win and the sponsors that provide them. Today: ShoptheMag.
Regular readers of this blog will already be familiar with this online shop as I featured its inspirational owner in my aricle: Asia's best designers in one place: in conversation with Corinne Ng from ShoptheMag. Shopthemag is one of the best online stores in Asia that features the best designers from around Asia.
Here are just a few highlights from their current collections
Manish Arora
Many 40+ women will love this Manish Arora dress! The dress has long sleeves and the ballerina-inspired shape provides a pretty counterpoint to its bold painterly print. Perfect for the woman who prefers to accentuate her top half and flatter her hips. I'm loving the colour of this dress.
Koonhor
The Koonhor dress is very on trend and a perfect way for women over 40 to incorporate the leather trend into their wardrobes. With soft Nappa leather panels set graphically against luxurious wool, this dress embodies a futuristic spirit with subtlety and luxury. An unexpected green-grey palette makes this wearable dress that bit more special.
Burgundy
Another great dress for women over 40! This peplum dress will flatter many women. The nipped-in waist and subtle peplum silhouette calls to mind the sexy heroine of the 1950s. Zip off the peplum detail and you get an underpinning that is sharp, solid and 100 per cent sexy. Also available in Navy.
To be won in the 40+ Style giveaway!
So you can imagine that I was extremely pleased that ShoptheMag agreed to sponsor my anniversary giveaway with some fantastic prizes. These prices can be won by my readers from all over the world and include shipping.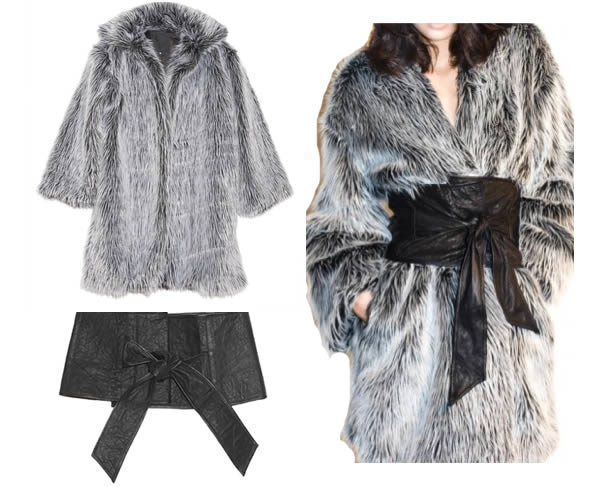 Blackheart Faux Fur Coat
First we have this Blackheart faux fur coat. Blackheart is a label from Indonesia and their designs are a mixture of both the classic and the avant-garde. Faux fur made of polyester and Lining is 100% silk. This will be a great coat for anyone entering cold weather! Retail Price: S$399.00 (US$ 325). I have 2 coats up for grabs!
Sheepskin Obi Belt
Another item from Blackheart is this bold and ultra-thick belt. Made of 100% sheepskin and will remain soft, malleable and comfortable. This belt looks superb with the coat but I can see it worn with many dresses as well as other coats. Retail Price: S189.00 (US$153). I have 3 ones to give away.
You will need to be a fan of their Facebook page, so you may as well 'like' them right now to get yourself ready for the giveaway! Please note that the giveaway will start on 11 October so you can only start submitting your entries then. Mark you calendars!
In additon to Shopthemag's fabulous prizes, I have many more lined up for you, which I will introduce in the coming days.