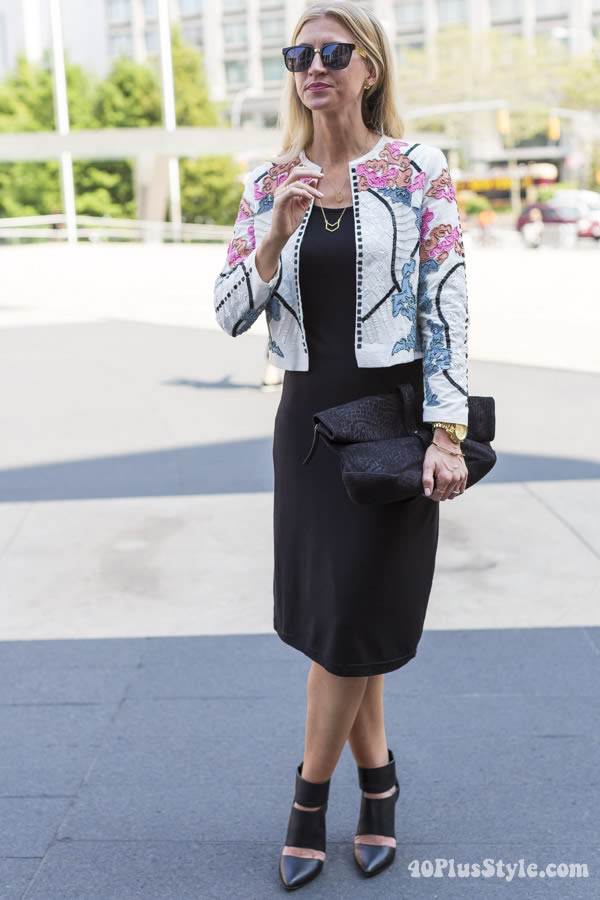 A while ago Nora already showed us how powerful and beautiful the jacket can be. They are an easy way to make an outfit look special and polished.
The colorful or printed jacket makes even more of a statement. Have a look at these fabulous jackets here and how they elevate the outfits!
My favorite is the first jacket which looks gorgeous over that dress. Love the shoes with that outfit too!
Do you like a colorful jacket? Which is your favorite outfit from the above?

Photography by Denton Taylor