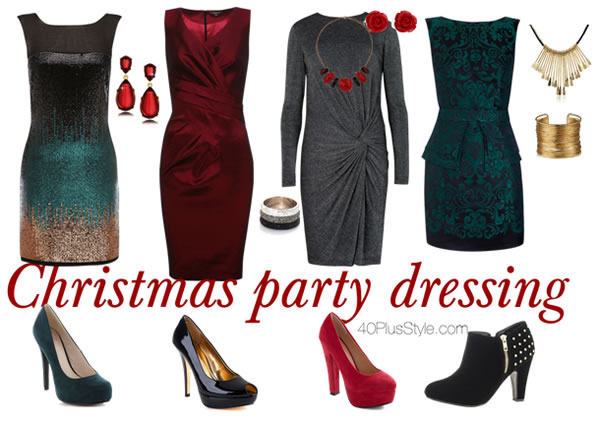 Update: for additional ideas and suggestions for this year also see how to dress for a holiday party!
Christmas is fast approaching and with it Christmas parties. So what will you wear this year? I had a look online for some affordable options.
A dress
When it comes to parties,  nothing beats a dress. It's the most party-like garment to wear and perhaps also the most simple. Find a great dress and your most fabulous shoes and you are done! If you need more warmth combine with a chic cardigan or jacket.
A pant suit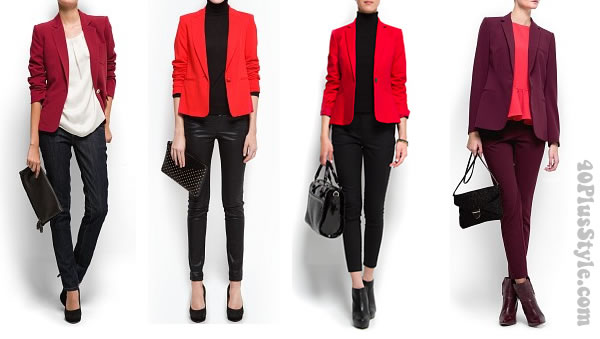 However, pants are very much in favour this year. And you may prefer to be comfortable and warm with a nice pant suit or pants and blazer combination. I very much love pant suits in one colour this season, but you can also combine the trusted colours black, red and white for a chic, christmassy feel. Combine with some hip booties! Cropped, tapered pants are all the trend this season as you can see from these pictures, but you will look equally good (maybe even better) with straight or flared pants.
Add some bling
If you are normally not so much into wearing a lot of bling, this may be the time to do it and get your sequins out. I like this sequins cardigan from Zara, which would look fabulous with straight black pants and a white shirt. Very chic! This is also the perfect time of year to wear lace, like the lovely peplum version on the left.
So what will you wear?
Of course there are many more options. A wide black skirt comes to mind with a peplum top. Here are some items you can buy right now.

What are you planning on wearing to Christmas parties this coming December?