Last week I wrote an article about wearing black & white. But wearing it in such a way that you can incorporate some of the major 2012 Spring trends:
So it was a real surprise that Anja showed up that same day at our lunch appointment incorporating all those!
She proves that you can keep it decidedly simpler than my all out colourful outfit I showed you earlier. But she does have a few patterns (shoes & shirt), one extra colour (coral), a clear black and white combi, and I would say that this look is also very ladylike!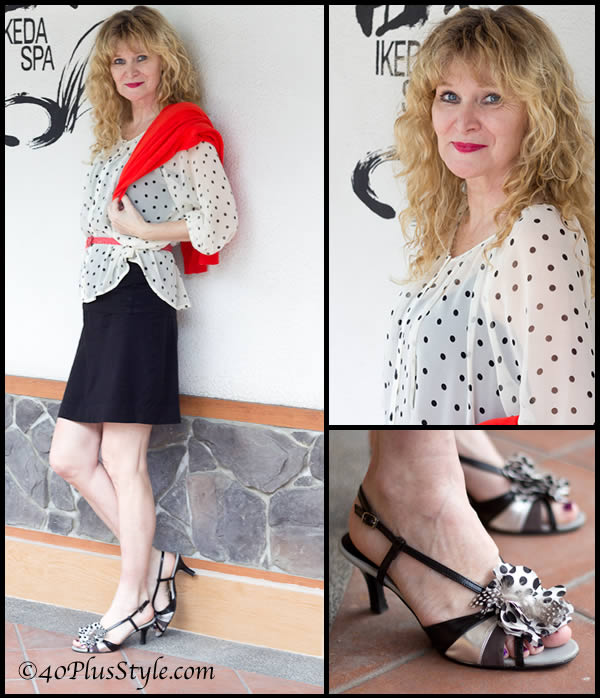 Anja is also a master of accessories. Although she has kept things fairly simple today, her creativity can be found in her shoes where has used one of Heels Diva's shoe accessories. Anja is know for clipping those into her hair as well!
So big kudos to Anja for taking such swift action on the day and doing something with my tips!
Skirt, singlet, blouse, belt clip all from H&M
Shoe clips: Heels Diva Shoe Accessories
 Have you been able to combine all 4 elements in one outfit this week?

Have you taken the free beauty type assessment yet or / and entered my Dressing Your Truth giveaway?
Related posts: