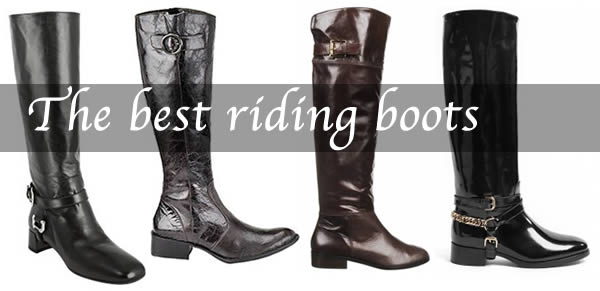 Boots are a favorite amongst my readers and would be with me too, but it's just something that you cannot wear here in Singapore. Or perhaps I should say, I choose not to wear, because even in this tropical weather I see some women, if very few, in boots. Currently the only 2 pairs of long boots I have are from my time in Shanghai where I had them custom made for me. 
Still, it's fair to say that I only really like one particular type of boots which are snug riding boots, which happen to be very much on trend right now. These kind of boots make your legs look slim and tall and you will be able to wear them with a dress, skirt and of course pants. I like boots in either a brown or black and they will need to fit your calves very snugly. This is one reason I had them custom-made in Shanghai, because many boots are simply too wide on the calves for me and I don't find that a flattering look at all. I'm not a big fan of tucking trousers into boots either so I would buy them to fit my calves. This would still enable me to wear the boots with leggings as well, but it would be tight (which is just how I like it).
Ines de la Fressagne also mentions riding boots as one of her shoe essentials in her book Parisian Chic and in her opinion riding boots need to resemble riding boots as much as possible. Apparently some parisiennes have their boots custom-made in specialty equestrian stores!
So I had a look around what boots are available and which ones I would be tempted with if I were to buy new boots today. Here is my selection.
Which ones do you like?