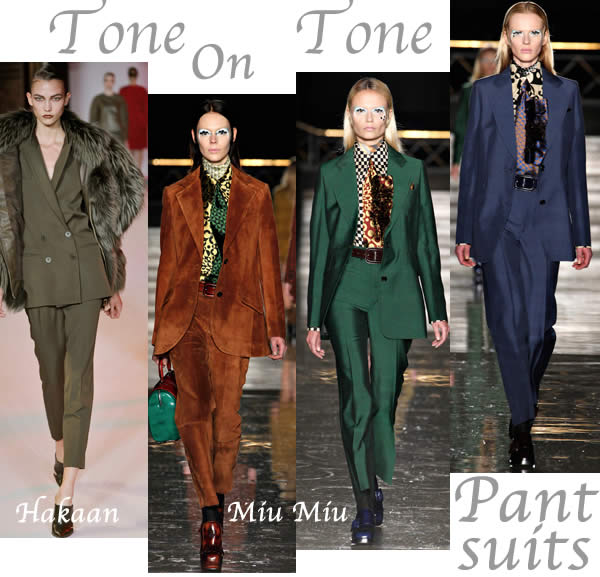 Fall is fast approaching so it's time to do an update on my trends report for Fall and Winter 2012. Back in March I already gave you my trends predictions, but now I will add on to that and give you a full report of all the trends for this fall and which ones I think are best suited for women over 40. My favorites start from the top!
Tone on Tone pant suits (see above )
This is a trend I absolutely love. Just featuring the tone on tone pant suits of Miu Miu would suffice here, as almost the entire Miu Miu collection consisted of pant suits in many gorgeous colours and prints. However, plenty of other designers like Giorgio Armani, Kenzo and Diane von Furstenberg featured them as well. Always a fan of tailored sharp dressing inspired by menwear, I believe that many women over 40 would look amazing in this.
I adore this trend. Although I don't like to wear solid black on most occasions (and don't advise it to most women over 40) the combination with royal or cobalt blue is chic and hip at the same time. A perfect trend for many women!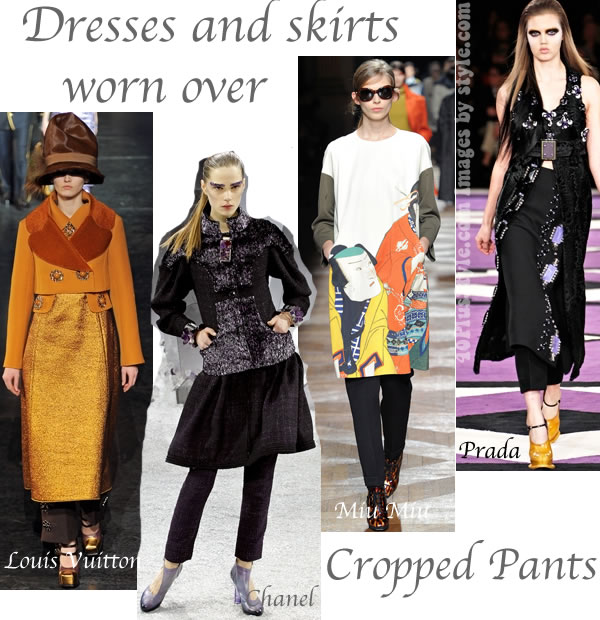 This is a excellent trend for women over 40. Choose a great dress or tunic and wear over skinny pants or leggings! Choose one of many gorgeous colours of the season or subtle print. Very modern is the long tunic worn over cropped pants.
Another favorite look of mine is the nautical and military trend. Great for adding a sporty edge to your outfit or to wear classics like the striped breton t-shirt and a tailored navy suit.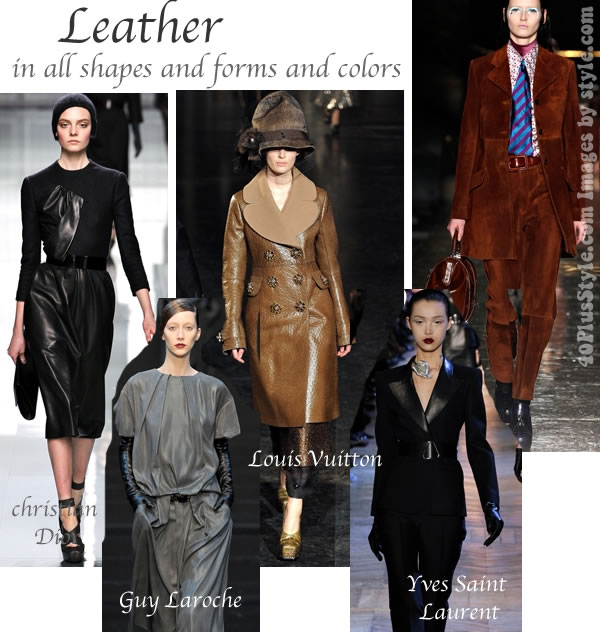 There is lots and lots of leather this season and I already saw many glorious outfits featuring leather in shops. Although you can wear it from head to toe, I believe most women over 40 would look better if they use it more subtly. Feature pieces of leather in your dress or wear a classy jacket!
Most of you will love that the accent is firmly on the waist again. If this is your smallest part, it is always great to accentuate it and look very elegant indeed.
Fall is going to be full of wonderful prints and colours. I think dresses like the one of Christian Dior can look great on women over 40, but I would be more careful with print on print suits. As always some of you will be able to pull if off, but many older women will look better if the prints are more moderate.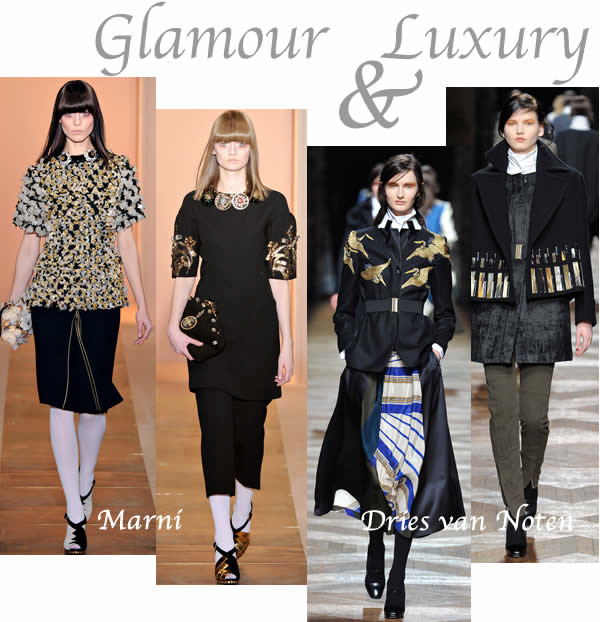 Lots of clothes will feature embellishments like crystals, gem encrusted silks, glossy brocades, pailletes and beads and baroque embroidery. Fabrics are luxureous like velvet and soft leather which is sometimes embroidered. Not my favorite trend as I tend to take a more minimalist approach, but many women will love this new-found luxury and will look amazing. My tip to look great is to not overdo the opulence! Rich broidery and brocade can quickly look very old-lady…
Pants are here in all kinds of edgy shapes, in all kinds of colours and prints and they are mostly cropped. The good thing is that they are slim and cropped, which make them much easier to wear. But as described in my article on how to wear cropped pants and capris, wear with caution. Not everyone looks good in them and make sure you get the proportions right and wear them with the right shoes.
Oversized tops is my least favorite trend of the season. I have seen quite a lot of these super-slim models, looking huge in some of these tops. Imagine what the average woman would look like! Most of you will look far better in fitted clothes, that accentuate your strengths.
It looks like it's going to be a fun fall and winter! Which are your favorite trends?

Image credit: style.com