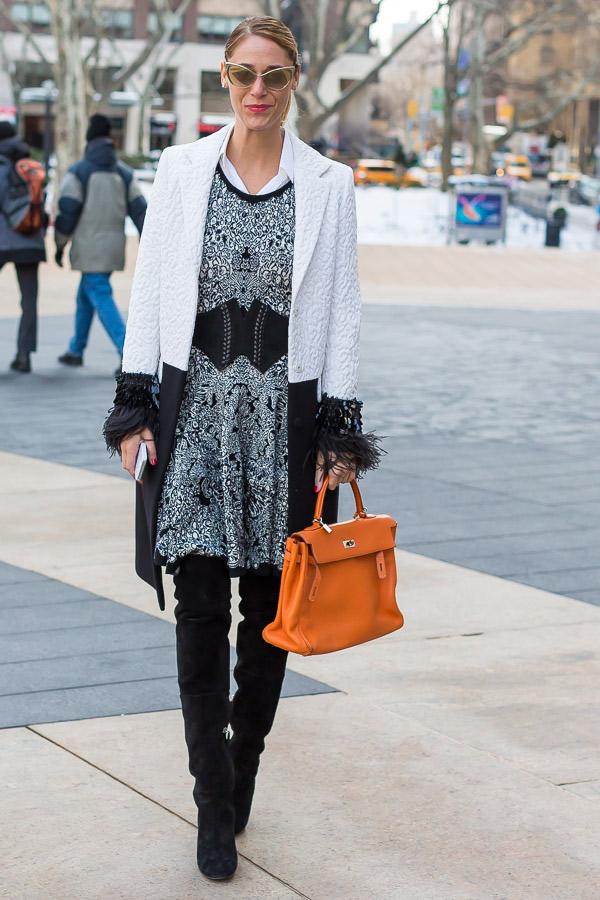 I love this look and think it's a perfect example of ageless style.
The different layers of black and white, mixed with different textures create a very sophisticated and elegant look. I love the mixing of patterns and the graphical feel of this outfit.
The orange bag provides a nice touch of color and is the perfect finishing touch.
I would wear this outfit in an instant.
How about you? Would you wear this? Do you agree that anyone (no matter what age) could wear this look?

Photo taken during New York Fashion week by Denton Taylor