A dress can be the prettiest of garments. This beautiful printed shift dress is the perfect example. 
Not much else is needed (I think I would have also skipped the pearls) and you just look stunningly beautiful. Perfect with the pretty pink shoes.
She also brought the perfect short cardigan with this dress to keep her warm when it gets cooler.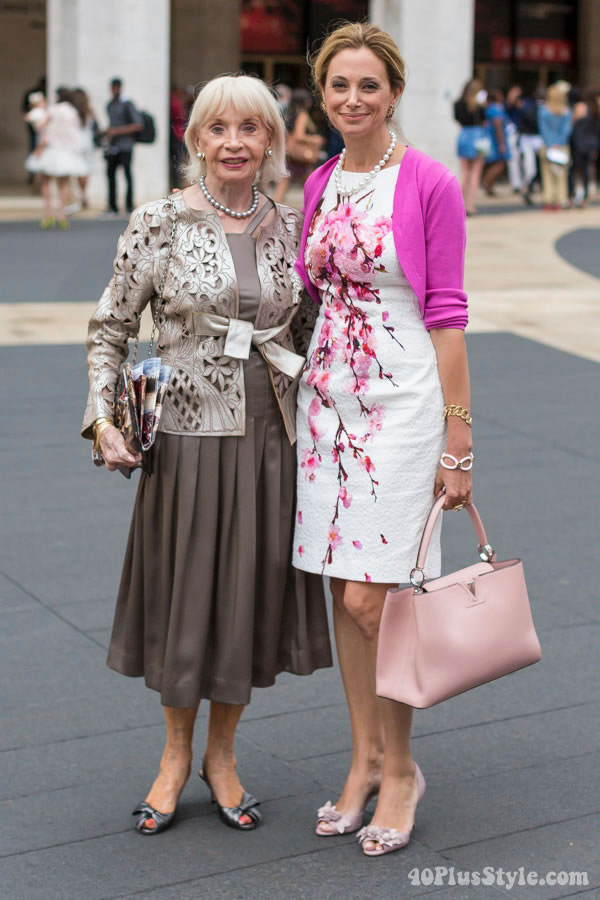 Her companion here also looks lovely with her brown dress and beautiful jacket.
Two ladies who know how to dress in style!
Would you wear a printed shift dress?

Photography by Denton Taylor