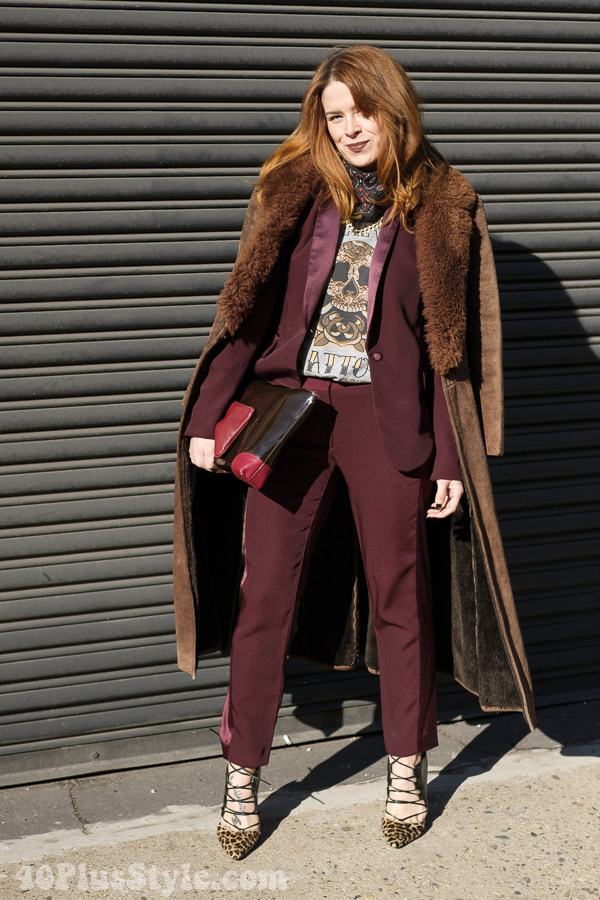 New York Fashion week is in full swing right now and our photographer Denton is there to capture the streetstyle.
This burgundy look caught my eye due to the wonderful mix of colors and prints, although I would have preferred a different bag.
What do you think of this outfit?

Shop the look

Photography by Denton Taylor